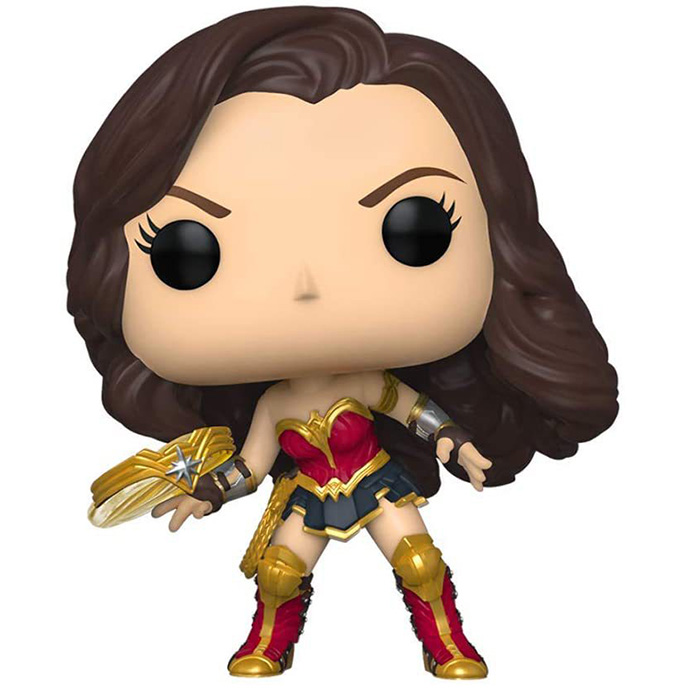 Figurine Wonder Woman with crown (Wonder Woman 1984)
La figurine Funko Pop Wonder Woman with crown (Wonder Woman 1984) vous intéresse ?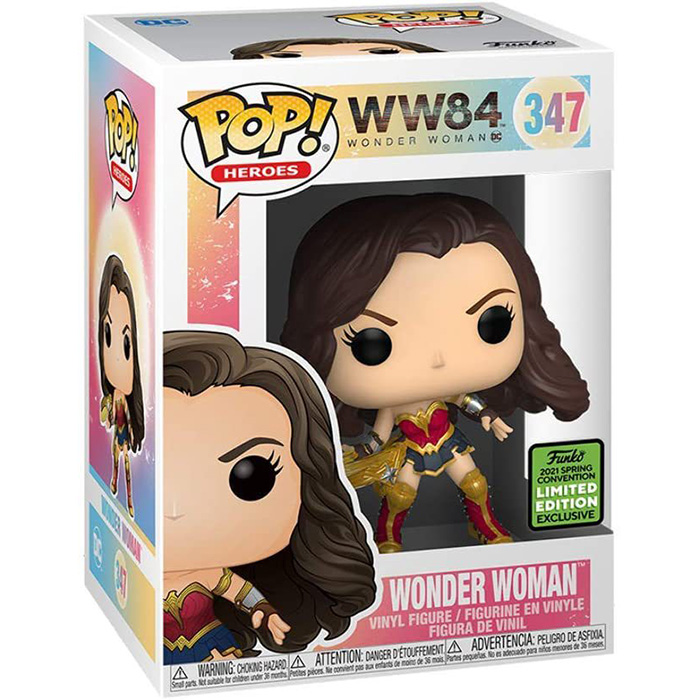 Vérifier la disponibilité sur

Un choix difficile
Wonder Woman est l'héroïne du film Wonder Woman 1984 qui fait suite au premier film adaptant l'histoire de la fameuse héroïne de comics. Alors que le premier film se déroulait pendant la première guerre mondiale, on retrouve donc ici Diana en 1984 aux Etats-Unis. Elle travaille comme archéologue dans un musée tout en continuant de se servir de ses pouvoirs d'amazone pour protéger en secret les humains. Elle rencontre une autre archéologue qui elle aussi se sent un peu seul et elles deviennent amies. On amène à cette dernière une pierre récupérée lors d'un braquage qui est censé exaucer les voeux. Diana fait le voeu de revoir Steve sans s'en rendre compte ni y croire mais l'âme de ce dernier réapparait dans le corps d'un autre. Si Diana est au début heureuse, elle commence vite à comprendre que le voeu avait un prix : ses pouvoirs qui commencent à réduire.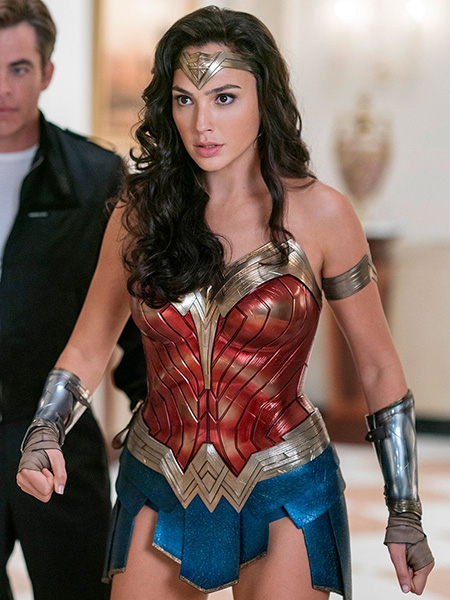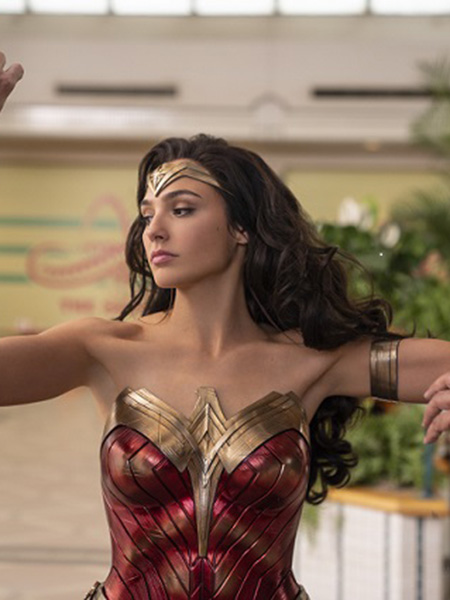 En combat
Wonder Woman est ici représentée en plein combat quand elle se rend avec Steve à la maison blanche pour tenter de convaincre le président de renoncer à son voeu et confronter Maxwell Lord qui a volé la pierre et l'a absorbée. Elle est en train de combattre la sécurité du bâtiment que ce dernier a envoyé contre elle. Elle porte ici donc sa tenue classique de Wonder Woman avec ce bustier rouge avec une petite jupe de lames bleue et des bordures dorées. Elle porte aussi des bottes rouges ainsi que sa couronne qui vient de tomber et qui symbolise bien la perte progressive de ses pouvoirs. Enfin, on retrouve ses cheveux bruns dans son dos.