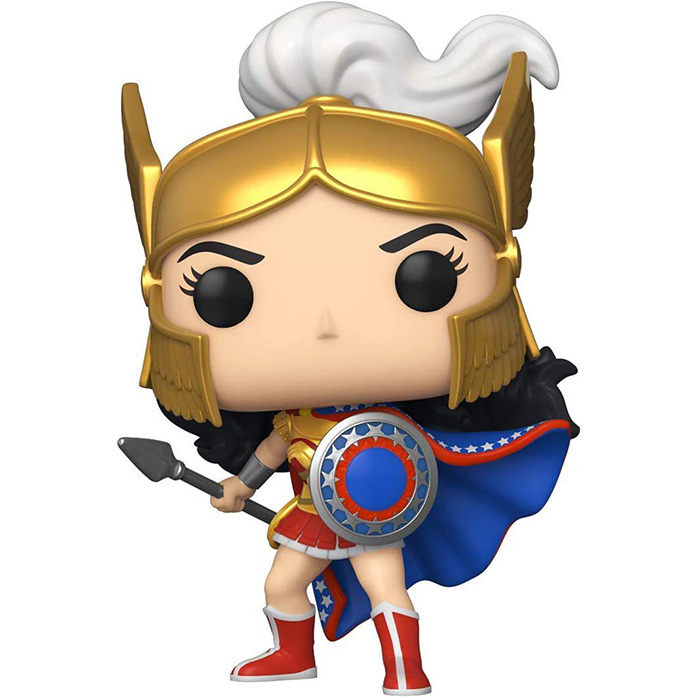 Figurine Wonder Woman (Challenge of the Gods)
La figurine Funko Pop Wonder Woman (Challenge of the Gods) vous intéresse ?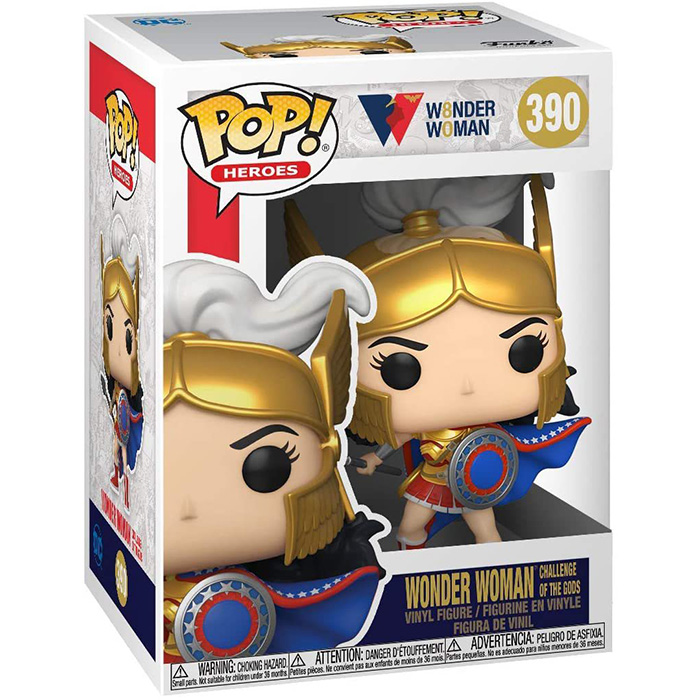 Vérifier la disponibilité sur

Une héroïne dans les années 80
Wonder Woman est l'une des plus célèbres super héroïnes créées par les éditions DC Comics. C'est la dernière des amazones créées par Zeus afin de combattre le dieu de la guerre Arès. Elle est donc l'héroïne de nombreux comics couvrant différentes périodes de l'histoire de cette héroïne puissante et quasi immortelle. Dans la série Challenge of the Gods, on la retrouve dans les années 80 aux Etats-Unis tentant toujours de faire passer son message de paix mais avec difficulté. Faisant suite à la série Gods and Mortals, on retrouve l'archéologue Barbara Minerva jalouse des pouvoirs de Diana Prince et souhaitant elle aussi des pouvoirs. Elle va pratiquer un rituel qui va alors la transformer en créature à moitié guépard très agressive que Diana sera obligée de tuer pour se défendre.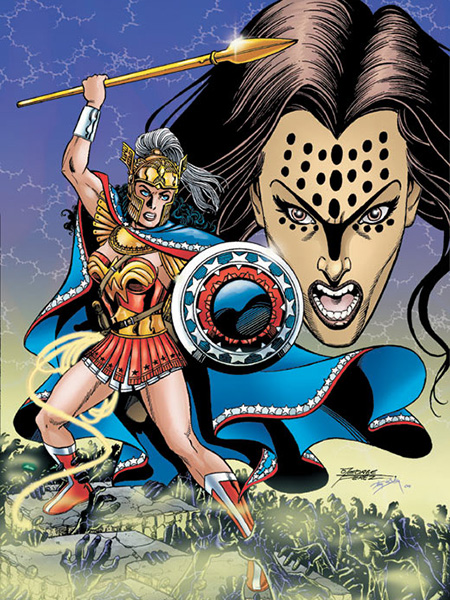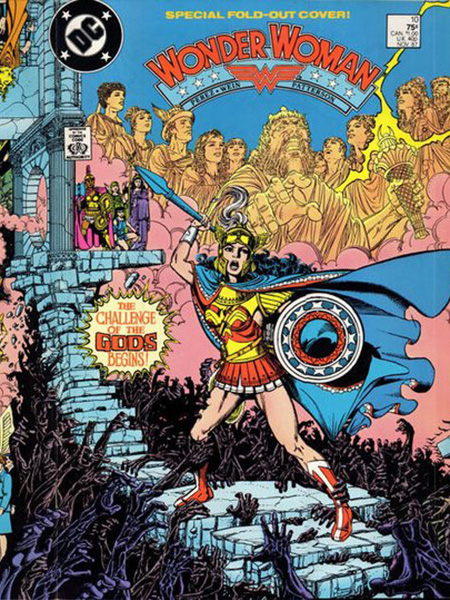 Entre l'antiquité et les Etats-Unis
Wonder Woman est ici représentée telle qu'on la voit dans les comics Challenge of the Gods avec un costume rappelant à la fois ses origines mythologiques et les couleurs des Etats-Unis. Elle porte toujours une jupe de lamelles à la grecque avec un bustier doré représentant un aigle et des bottes rouges. Elle porte aussi une cape bleue avec des bords rouges et des étoiles blanches. Au niveau de la tête, elle porte un casque ailé doré avec une sorte de queue de cheval blanche par dessus ses longs cheveux noirs. Enfin, elle tient une lance et un bouclier rond encore aux couleurs des Etats-Unis.