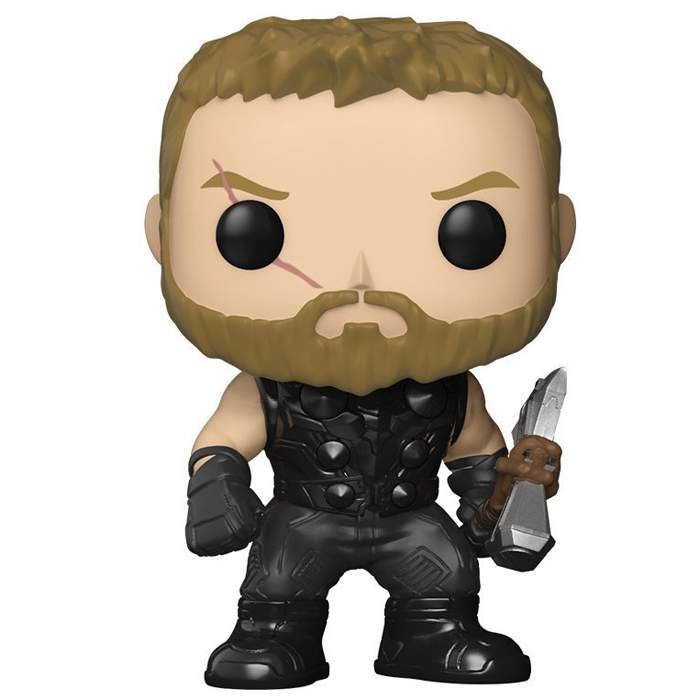 Figurine Thor (Avengers Infinity War)
Le retour du Dieu
Thor est l'un des héros du film Avengers Infinity Wars qui va voir la réunion, non seulement de l'équipe originale mais aussi des nouveaux venus dans le monde des héros, comme Doctor Strange, Ant Man ou bien encore les héros de Guardians Of The Galaxy qui vont, pour l'occasion, se retrouver sur Terre. Après avoir été absent de la terre pendant un long moment, Thor va trouver l'équipe des Avengers plus que divisée. Pourtant, avec l'arrivée de Thanos et de la menace qu'il fait peser sur la Terre, ils vont tous devoir rapidement se mettre sur la même longueur d'onde afin de sauver une fois de plus la planète.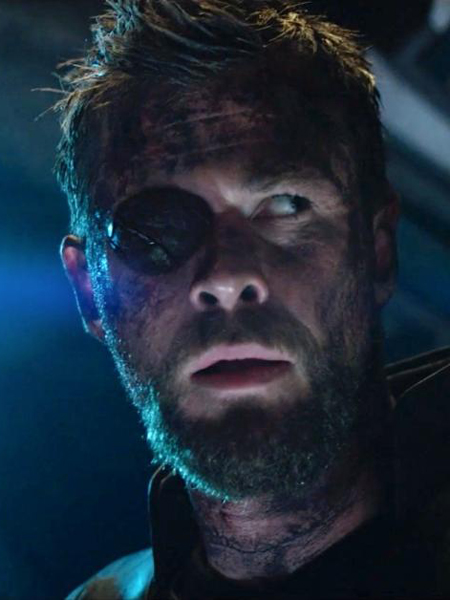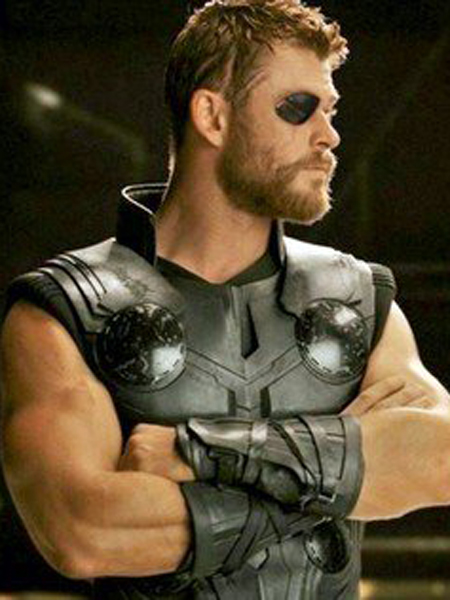 Un héros qui a pris du plomb dans la tête
Après avoir combattu sa soeur Hela et vu la destruction de son monde, Thor n'est plus aussi flamboyant qu'il ne l'était. Il est ici représenté avec une tenue entièrement noire. Il porte un pantalon assez simple avec des bottes noires aux reflets métalliques ainsi qu'une tunique sans manche avec plusieurs pointes sur le torse en guise d'armure. Il porte de simples gants noirs pour protéger ses mains et l'on peut voir que son célèbre marteau a été réparé aussi bien que possible et qu'il le tient dans sa main gauche. Au niveau de la tête, on peut voir ses courts cheveux blonds ainsi que la barbe et le bouc qui le caractérisent maintenant. Enfin, il a aussi bien sûr la cicatrice autour de son oeil, là où sa soeur le lui a arraché.