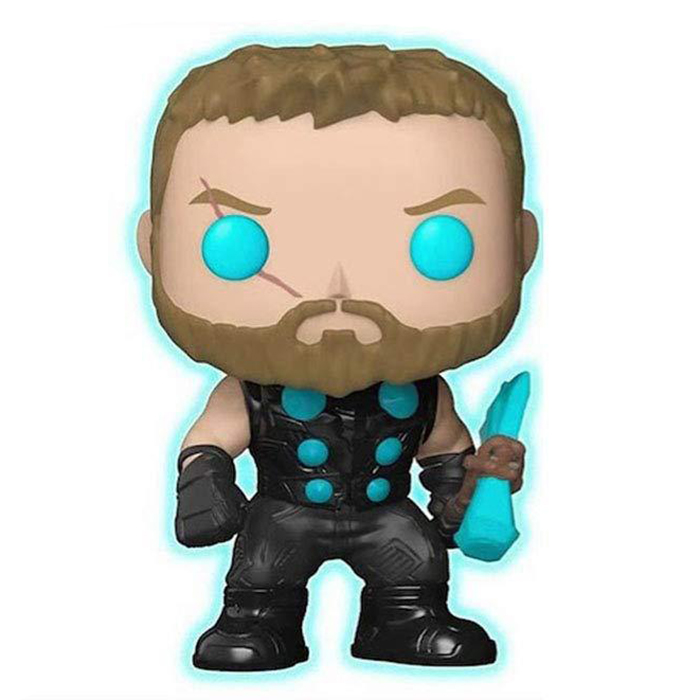 Figurine Thor Glows In The Dark (Avengers Infinity War)
La figurine Funko Pop Thor Glows In The Dark (Avengers Infinity War) vous intéresse ?

Vérifier la disponibilité sur

Un pouvoir retrouvé
Thor est l'un des membres originaux des Avengers et l'un des personnages principaux du film Avengers Infinity War. Au début du film, Thor est en route vers la Terre sur un vaisseau avec son frère, Hulk et le reste de son peuple. C'est alors qu'il est attaqué par Thanos et son armée. Heimdall parvient à créer un passage pour qu'Hulk aille sur Terre prévenir les autres mais le vaisseau est détruit et Thor laissé pour mort avec le reste de son peuple. Il est heureusement récupéré par Star Lord et son équipe qui passaient par là mais il est le dernier survivant de son espèce. Afin d'avoir une chance de combattre Thanos, il a besoin d'un nouveau marteau et seul le forgeron des dieux peut le faire en puisant dans l'énergie d'une étoile entrain de mourir. Il s'y rend accompagné de Rocket et Groot pendant que les autres continuent de poursuivre Thanos. Après avoir obtenu son nouveau marteau Stormbringer, Thor, Groot et Rocket peuvent finalement rejoindre le combat sur Terre au Wakanda.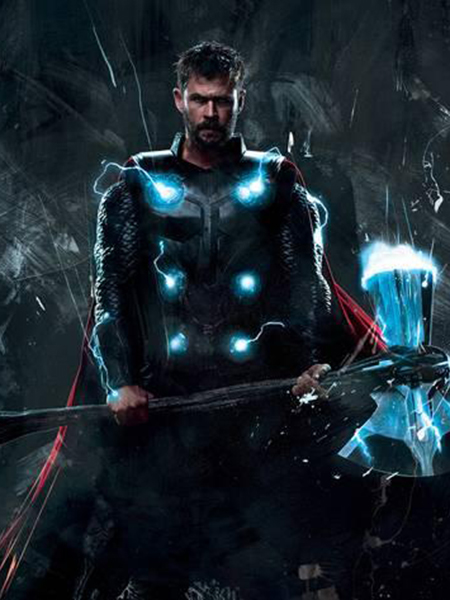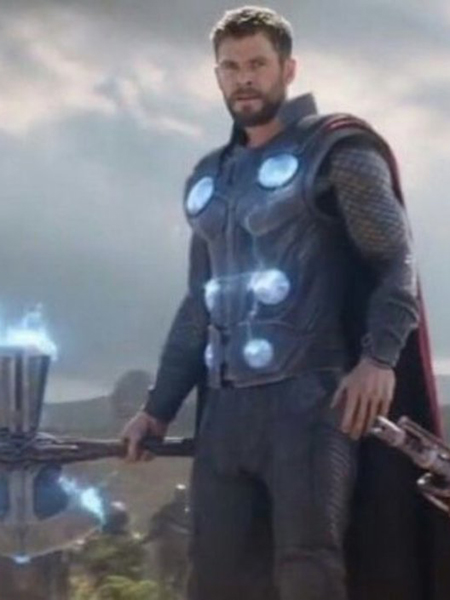 La puissance des dieux
Pour cette version exclusive du personnage de Thor, Funko l'a représenté en version glow in the dark, brillant de la puissance de l'éclair en particulier au niveau de ses yeux s'éclairant de bleu et de son marteau. Thor porte encore les vêtements qu'il portait à la fin de Thor Ragnarok : une tunique noire sans manche à l'armure renforcée avec un pantalon et des bottes assorties. Au niveau de la tête, on retrouve ses cheveux qui ont été coupés courts durant le film Thor Ragnarok ainsi que sa barbe assortie et la cicatrice autour de son oeil. Dans sa main, il tient donc son nouveau marteau brillant d'un bleu surnaturel comme ses yeux.