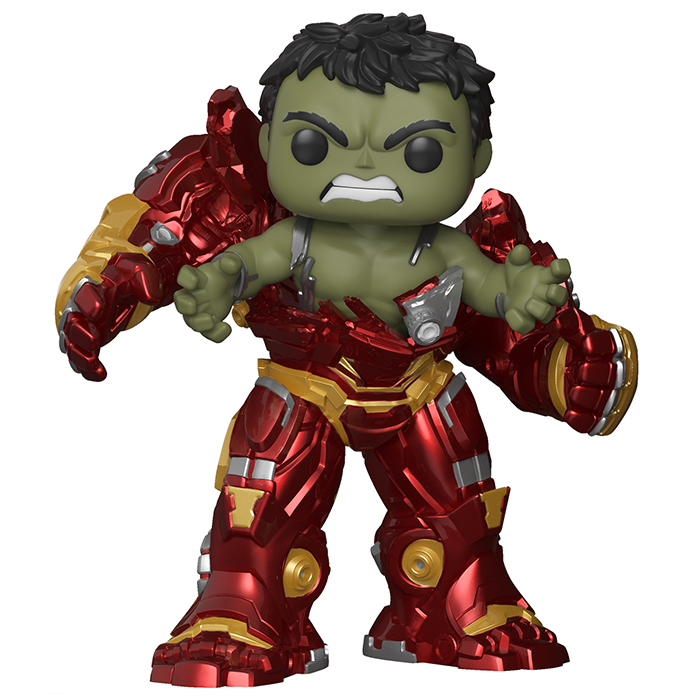 Figurine Hulk busting out of Hulkbuster (Avengers Infinity War)
La figurine Funko Pop Hulk busting out of Hulkbuster (Avengers Infinity War) vous intéresse ?

Vérifier la disponibilité sur

Enfin libre
Hulk, de son vrai nom Bruce Banner, est l'un des personnages principaux des films Avengers et en particulier du film Avengers Infinity War. Après les évènements de Thor Ragnarok, celui-ci était toujours à bord d'un vaisseau Asgardien en chemin vers la Terre après la destruction de leur planète. Mais ils sont attaqués par Thanos qui tue presque tout le monde. Heureusement, dans un dernier souffle, Heimdall parvient à envoyer Hulk sur Terre via le bifrost afin de prévenir de la menace imminente. Hulk arrive directement chez Doctor Strange pour prévenir du danger et ils ont tout juste pu prévenir Tony Stark quand les vaisseaux des sbires de Thanos débarquent. Alors que Tony Stark et Doctor Strange se retrouvent sur l'un des vaisseaux, Bruce Banner rejoint Steve Rogers et les autres Avengers pour venir au secours de Vision et aller le protéger au Wakanda. Malheureusement, Bruce Banner, après avoir été bloqué sous la forme de Hulk pendant deux ans, ne semble pas parvenir à se retransformer. Il prend alors le contrôle du Hulkbuster pour aider pendant le combat.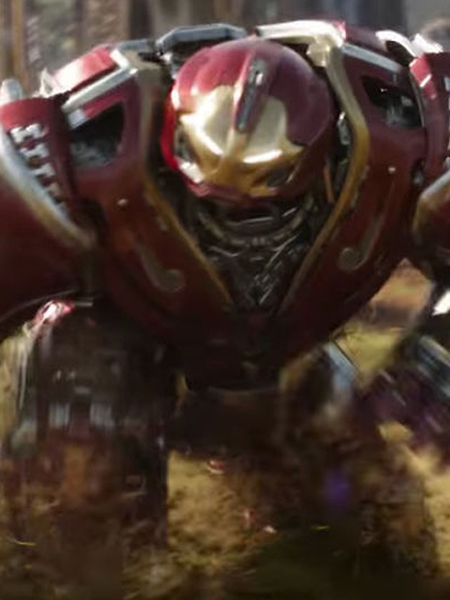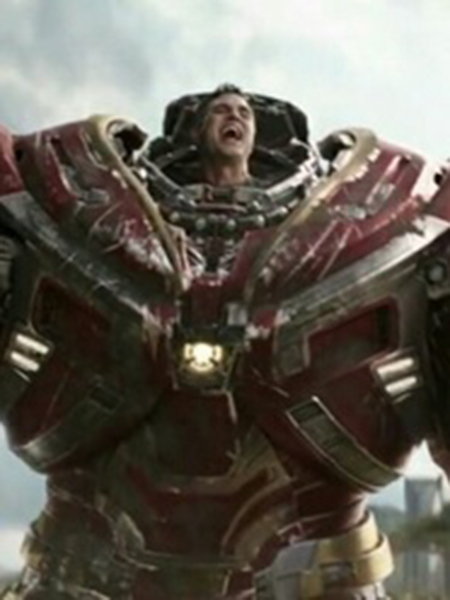 Trop grand pour son armure
Pour cette figurine exclusive de Hulk, Funko l'a représenté dans le Hulkbuster, le robot télécommandable créé par Tony Stark pour se combattre lui-même s'il devenait incontrôlable. Dans ce cas, ça lui permet de combattre vu que Hulk ne veut pas apparaitre. Mais pendant le combat, Hulk commence enfin sa transformation et casse le haut de l'armure qui est maintenant trop petite pour le contenir. Celle-ci est donc rouge et or comme celle d'Iron Man mais avec une silhouette beaucoup plus épaisse et massive. Le haut est cassé et Hulk déborde. Il est torse nu et ses bras verts sont tendus et ses poings fermés de rage. Au niveau du visage, on retrouve toujours cette expression fâchée, les dents serrées et les sourcils froncés.