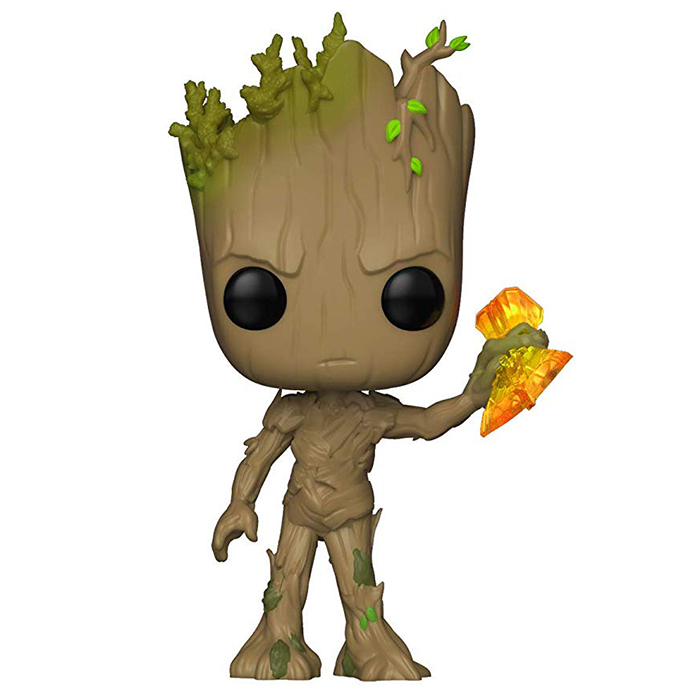 Figurine Groot with Stormbreaker (Avengers Infinity War)
La figurine Funko Pop Groot with Stormbreaker (Avengers Infinity War) vous intéresse ?

Vérifier la disponibilité sur

Les gardiens rencontrent un dieu
Groot est un des personnages principaux des films Les Gardiens de La Galaxie et qui fait maintenant partie des personnages importants de la saga Avengers. Groot était un arbre anthropomorphe travaillant en tandem avec Rocket Raccoon, un raton laveur intelligent, en tant que chasseurs de primes. Quand ils s'allièrent avec les gardiens de la galaxie pour sauver la galaxie, Groot se sacrifia pour sauver ses amis. Rocket récupéra plusieurs brindilles et fit pousser un nouveau Groot. Dans Avengers Infinity War, le bébé Groot a grandi et est devenu un adolescent. Les gardiens de la galaxie croisent Thor, dont le corps dérive dans l'espace après que Thanos ait détruit le vaisseau qui amenait le reste de son peuple sur Terre. Afin de pouvoir aller sur Terre pour combattre Thanos et utiliser le bifrost, Thor a besoin d'un nouveau marteau. Rocket et Groot vont alors l'accompagner chez le forgeron des dieux afin qu'il créé pour Thor Stormbreaker, son nouveau marteau.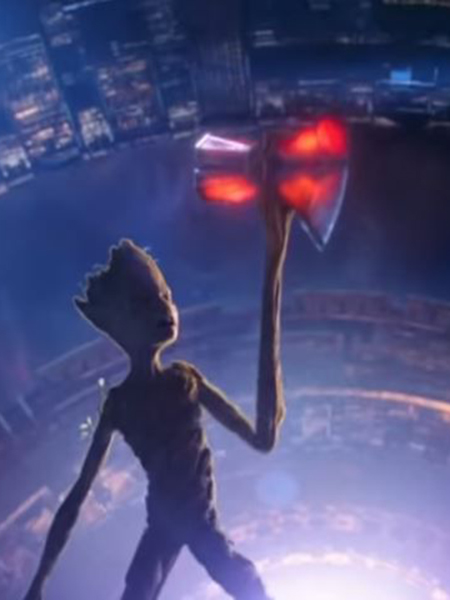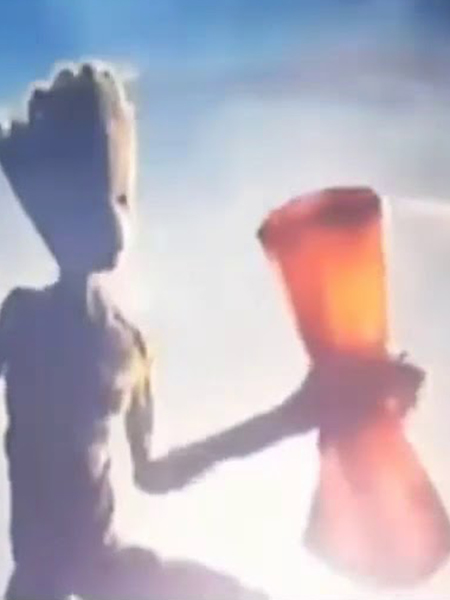 Un puissant petit arbre
Pour cette version de Groot, Funko l'a représenté entrain de tenir la lame du nouveau marteau de Thor entrain d'être forgé et donc encore très rougeoyante. On retrouve le corps de Groot à la forme humanoïde mais composé d'écorce et de petites pousses un peu partout sur lui. Comme toujours, cette version adolescente de Groot arbore un air un peu fâché et agacé. Sur le dessus de sa tête, on voit de la mousse et de nombreuses jeunes pousses joliment représentées. Enfin, il tient donc dans sa main Stormbreaker réalisé en plastique jaune orangé un peu transparent et très réussi.