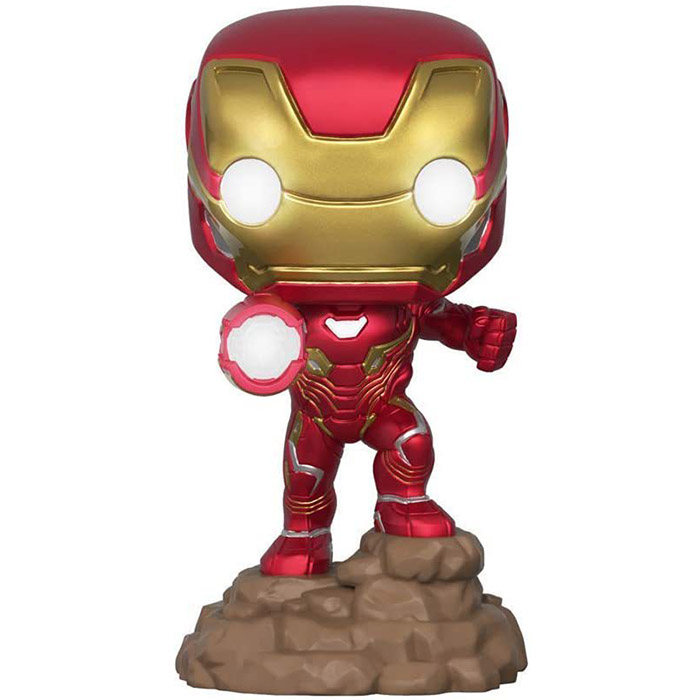 Figurine Iron Man with lights (Avengers Infinity War)
La figurine Funko Pop Iron Man with lights (Avengers Infinity War) vous intéresse ?

Vérifier la disponibilité sur

Iron Man reprend du service
Iron Man est l'un des personnages principaux de la saga Avengers et l'un des Avengers originaux. Au début du film Avengers Infinity War, Thanos recherche activement les pierres d'infinité dans la galaxie et envoie ses sbires sur Terre afin de récupérer les deux qui s'y trouvent. Ceux-ci débarquent donc en Ecosse où se trouvent Vision et Wanda et à New York pour tenter de récupérer celle gardée par Doctor Strange. C'est là qu'Iron Man intervient, aidé par Spider Man. Mais quand Doctor Strange est finalement capturé par les sbires, Iron Man et Peter les suivent dans leur vaisseau. Ils parviennent à prendre le contrôle mais tous trois se retrouvent dans l'espace. C'est alors qu'ils croisent le chemin de Star Lord et de son équipe qui sont eux aussi à la recherche de Thanos. Ensemble, ils vont tenter de trouver un plan pour attaquer Thanos quand celui-ci les rejoint sur la planète où ils se sont écrasés. Malheureusement, Doctor Strange n'entrevoit qu'un seul futur où ils parviennent à vaincre Thanos et pour cela ils devront se sacrifier.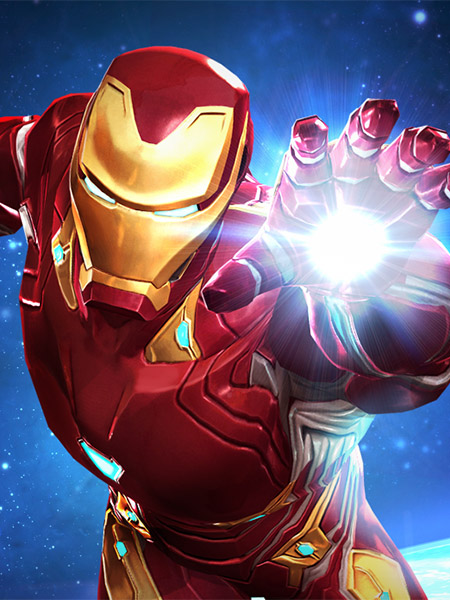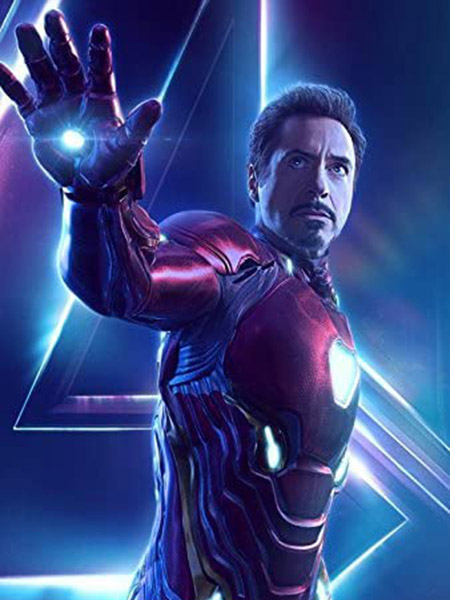 Iron Man et tous ses pouvoirs
Pour cette version très spéciale d'Iron Man, Funko l'a représenté sur un petit socle de terre qui cache le compartiment à piles permettant d'allumer ses yeux, la batterie sur son torse et sa main. Il se tient avec un pied surélevé sur une motte de terre avec un bras en avant prêt à tirer et l'autre avec le poing serré. Il porte bien sûr sa combinaison rouge et or d'Iron Man avec tous les détails de textures ainsi que ce fameux casque rouge et or aux détails très joliment représentés.