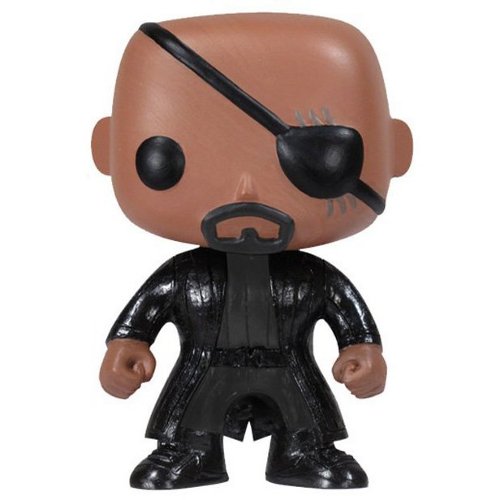 Figurine Nick Fury (Marvel's The Avengers)
La figurine Funko Pop Nick Fury (Marvel's The Avengers) vous intéresse ?

Vérifier la disponibilité sur

Nick Fury, directeur du SHIELD
Nick Fury est l'un des personnages principaux de la saga des Avengers de Marvel. Interprété au cinéma par Samuel L. Jackson, il apparaît pour la première fois dans le film Iron Man 2. En tant que directeur du SHIELD, il tente de recruter Iron Man / Tony Stark. Le SHIELD est une agence gérant les menaces d'origine extraterrestre et sert de "relai" entre les super héros et le gouvernement. C'est aussi lui qui accueillera Captain America à son réveil à notre époque. Nick Fury prendra un rôle beaucoup plus important dans "The Avengers" quand il réunira les super-héros pour combattre la menace de l'armée Chitauri menée par Loki. Dans Captain America TWS ainsi que dans la série "Agents Of SHIELD", il devra mener un combat contre l'infiltration de Hydra au sein du SHIELD auprès de Captain America, Natasha Romanoff et de l'Agent Coulson. Cela mènera à de grands changements dans l'organisation. Nick Fury est un personnage mystérieux qui fait beaucoup de secret et ne fait confiance qu'à très peu de monde afin de pouvoir toujours garder le contrôle.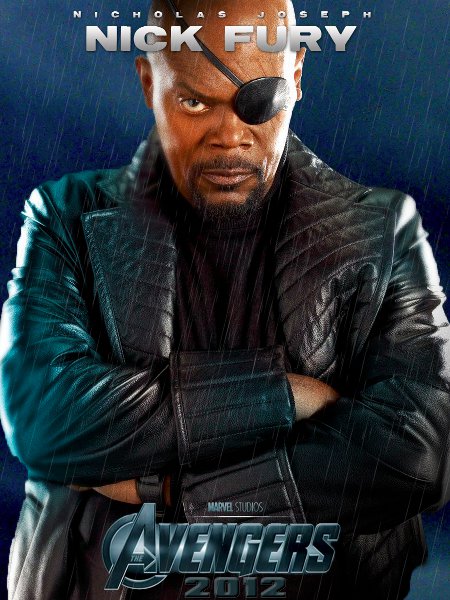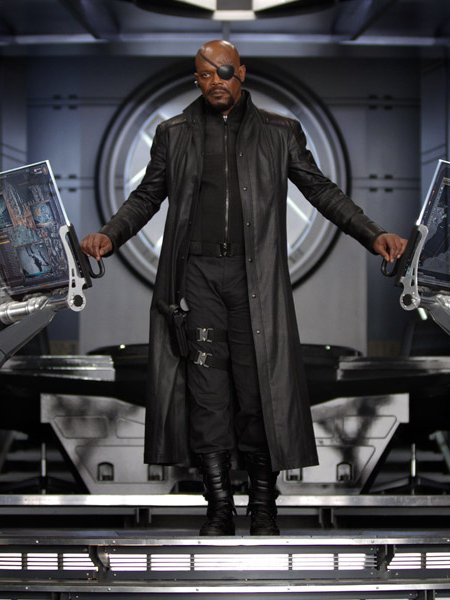 L'homme en noir
C'est de son apparence dans le film Avengers que la figurine est inspirée. Son visage est bien sûr facilement reconnaissable et très fidèle. On retrouve son crâne rasé, la forme caractéristique de son bouc et bien sûr le bandeau sur son œil. Les créateurs de la figurine n'ont pas oublié le détail des trois cicatrices en haut et en bas dépassant de son bandeau rappelant l'accident qui lui a fait perdre son œil. D'un point de vue des vêtements il est très difficile de trouver la moindre différence entre les différents films. La long manteau en cuir noir est bien sûr présent ainsi que le reste de la tenue intégralement noire : pantalon, pull et ceinture. Le seul élément qui marquerait peut-être la différence ce sont ses chaussures qui comme dans le film Avengers semblent êtres des sortes de rangers. Contrairement à Captain America TWS où il arbore des chaussures de ville, cela marque qu'il est cette fois plus proche de l'action.