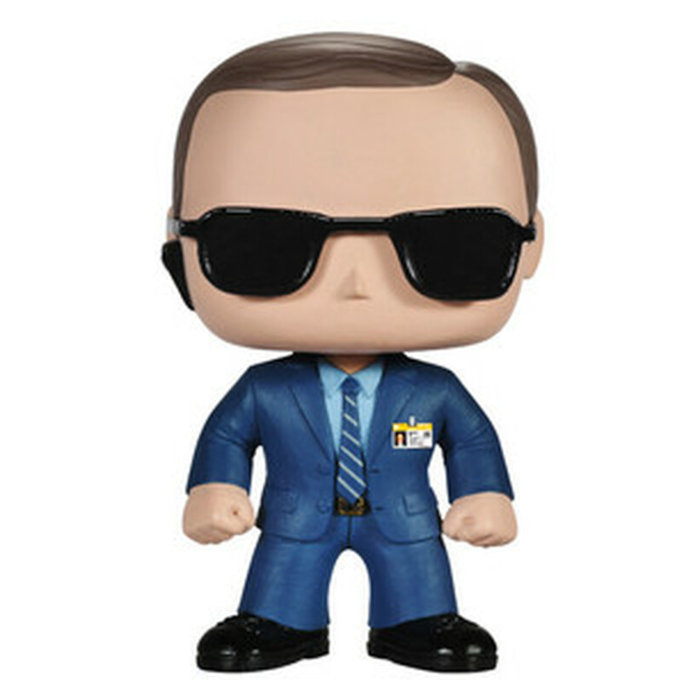 Figurine Agent Coulson (Marvel's Agents Of SHIELD)
La figurine Funko Pop Agent Coulson (Marvel's Agents Of SHIELD) vous intéresse ?

Vérifier la disponibilité sur

D'un personnage anecdotique au personnage principal
Phil Coulson est un agent du SHIELD (Strategic Homeland Intervention, Enforcement and Logistics Division), une agence qui a pour but de protéger la population de toutes menaces, notamment extraterrestres. Il fait sa première brève apparition dans l'univers cinématique Marvel dans le film Iron Man. On le retrouvera à chaque fois un peu plus présent dans Iron Man 2 puis Thor jusqu'à Avengers où son rôle est sensiblement plus important. Il mourra en cours de film, tué par Loki, ce qui aurait pu nous faire croire que c'en était fini de ce personnage. Mais l'agent Coulson deviendra par la suite le personnage central de la nouvelle série de Joss Whedon : Marvel's Agents of SHIELD. Là où les films sont centrés sur les super-héros, la série se concentre sur un groupe d'agents s'occupant de récupérer d'étranges artefacts ou de gérer des situations n'attirant pas l'attention de Thor, Captain America et les autres ! Mais si la série a une histoire qui lui est propre, elle reste parfaitement cohérente avec la chronologie des films dont certains événements influenceront la série. L'agent Coulson est un personnage typiquement "Whedonesque" avec son humour décalé et ses répliques qui mettent toujours dans le mille. Son côté geek en fait aussi un personnage très attachant. Sa résurrection/guérison mystérieuse suite aux évènement d'Avengers sera une des principales énigmes de la saison 1.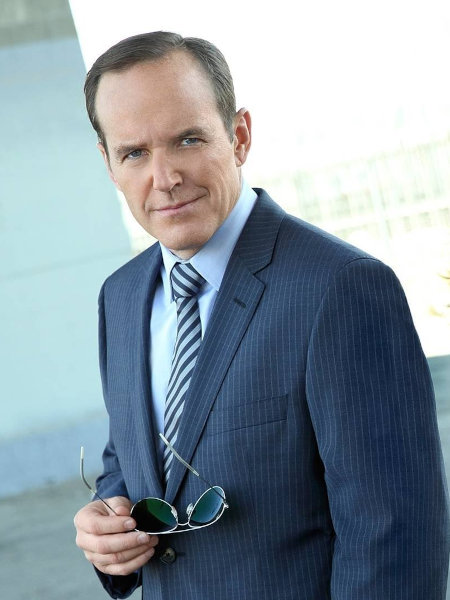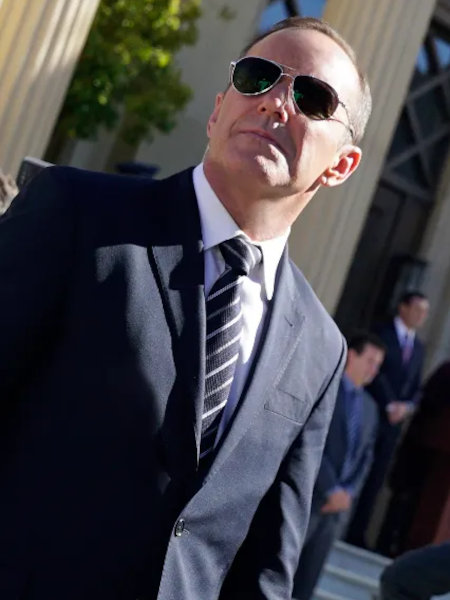 Une figurine très cool à la hauteur du personnage
Sur cette figurine l'agent Coulson est représenté avec son traditionnel costume-cravate. S'il y a bien un élément qui fait sa marque de fabrique, c'est bien ça. En effet quelle que soit la situation, même s'il sait qu'il sera amené à se battre, on ne le verra jamais quitter son costume. Et c'est bien là qu'on voit l'origine "comic" de ce personnage donc la tenue ne doit jamais beaucoup varier pour être reconnaissable. Les créateurs de la figurine ont choisi de le représenter avec son costume bleu et la cravate à rayures qu'il porte sur toutes les photos promo de la série. Comme sur ces photos, il porte aussi ses lunettes de soleil type "men in black". Elles donnent un côté très "cool" à cette figurine mais me semblent plus représentatives de ses apparitions dans les premiers films quand le SHIELD est encore une entité assez mystérieuse. Bien que les têtes des figurines soient toujours moulées sur le même modèle, l'implantation haute des cheveux, la raie sur le côté et le grand front suffisent pour que l'on reconnaisse Clark Gregg (l'acteur incarnant Phil Coulson). Enfin Funko a poussé le détail jusqu'à la petite carte du SHIELD accrochée à sa veste et l'oreillette dans son oreille droite !