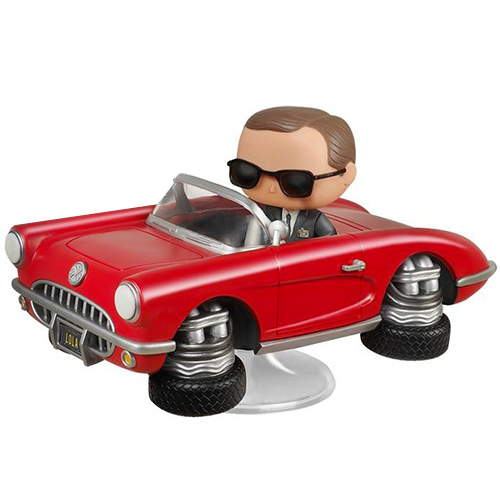 Figurine Lola (Agents Of SHIELD)
Coulson et sa voiture volante
Le directeur Coulson est l'un des personnages principaux de la série Agents Of SHIELD. Phil Coulson fait aussi partie de l'univers cinéma de Marvel puisqu'on a pu le voir pour la première fois dans Iron Man ainsi que dans Thor et Avengers. C'est au départ un agent du SHIELD, l'agence gouvernementale chargée de gérer les menaces extra-terrestres entre autres. Il est tué par Loki dans Avengers mais il semble qu'il ait été mystérieusement ramené à la vie au début de la saison 1 de Agents Of SHIELD. (Ce qui constituera un des mystères à élucider dans la première saison). Dans cette série, il est donc à la tête d'une petite équipe : deux "spécialistes", deux scientifiques et une nouvelle recrue hackeuse. Mais leur vie va bientôt changer quand ils apprendront qu'Hydra avait infiltré le SHIELD depuis des années. Lola est la voiture rouge de Coulson. C'est une voiture vintage qu'il a modifié avec de nombreux gadgets et surtout, il lui a donné la possibilité de voler.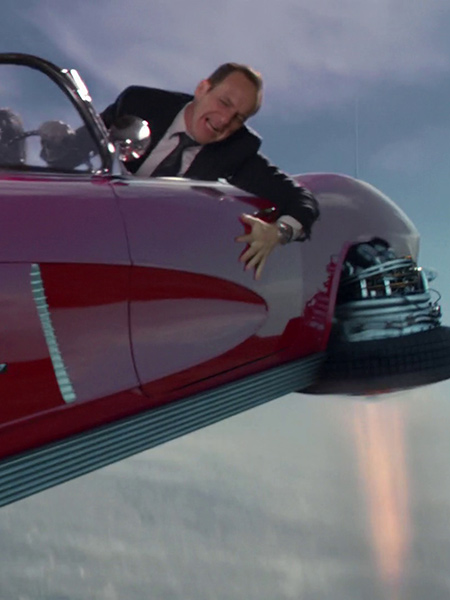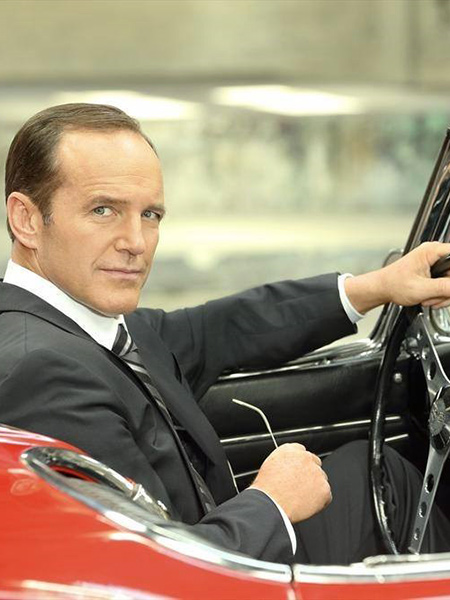 La plus cool des voitures de collection
Lola est une voiture ancienne de collection mais Coulson l'a pas mal transformé avec les années et en a fait une voiture volante et c'est donc ainsi qu'elle est représentée. On retrouve donc bien cette ligne caractéristique de la Chevrolet Corvette des années 60 et cette jolie couleur rouge. On retrouve aussi les détails chromés au niveau de l'avant, des poignets ou des rétroviseurs. Comme Lola est en mode vol, ses pneus sont retournés et maintenus à l'horizontal sous la voiture à l'aide d'un mécanisme en métal joliment représenté. Enfin, le directeur Coulson est bien sûr au volant de sa voiture. Comme sur sa figurine pop classique, il porte un costume cravate bleu foncé et son petit badge du SHIELD. Au niveau du visage, on reconnait sa coupe de cheveux caractéristique et il porte bien sûr ses lunettes de soleil noires. Lola est posée sur un support en plastique transparent pour donner l'illusion de voler.