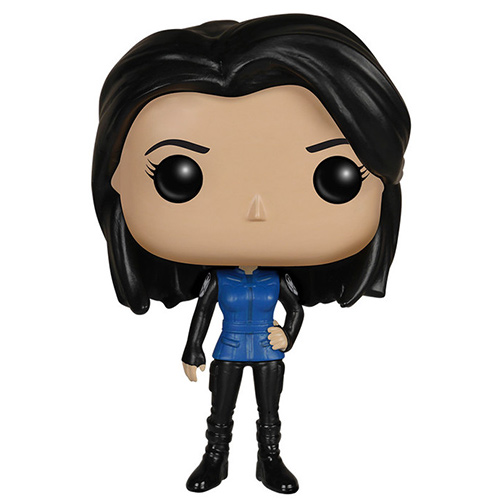 Figurine Agent May (Marvel's Agents Of SHIELD)
La figurine Funko Pop Agent May (Marvel's Agents Of SHIELD) vous intéresse ?

Vérifier la disponibilité sur

L'énigmatique agent May
L'agent May est un personnage de la série télé "Marvel's Agents of S.H.I.E.L.D". Comme son nom l'indique, c'est une série de l'univers Marvel se déroulant en parallèle des grosses licences comme Thor, Captain America, Iron Man ou Avengers. Elle raconte l'histoire d'un groupe d'agents du SHIELD (Strategic Homeland Intervention, Enforcement and Logistics Division), une agence gouvernementale qui a pour but de protéger la Terre de toutes sortes de menaces, notamment extra-terrestres. C'est cette agence qui s'est intéressé à Thor lorsqu'il est arrivé sur Terre, qui a recruté Captain America et qui a rassemblé les Avengers. Mais dans cette série, ce n'est pas des super-héros ou le directeur du SHIELD que l'on suit, mais une équipe dirigée par Phil Coulson. Melinda May est une "spécialiste", elle est le pilote de l'avion qui leur tient lieu de quartier général et une combattante hors pair. Melinda est un personnage plutôt froid et renfermé qui ne sourit presque jamais. Avant de faire partie de l'équipe de Coulson, elle avait choisi d'avoir un travail de bureau au SHIELD à la suite d'une mission qui s'est particulièrement mal passée. Suite à cette mission, elle a reçu le surnom "La Cavalerie" et il faudra attendre le milieu de la saison 2 pour en avoir l'explication. Melinda May est très fidèle à Coulson mais, comme tout agent du SHIELD, elle a aussi des secrets.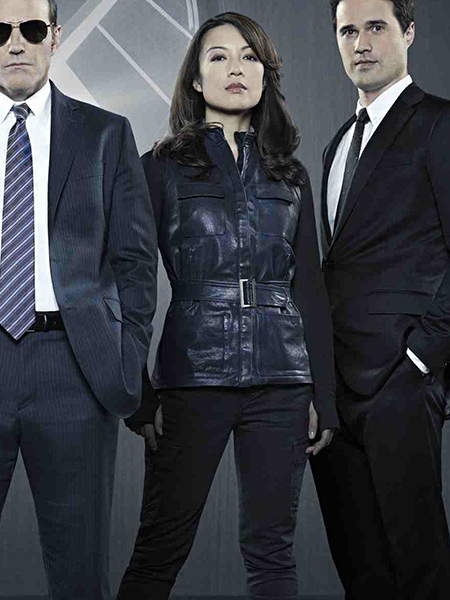 Un parfait agent du SHIELD
Pour la figurine de l'agent Melinda May, Funko s'est basé sur la tenue qu'elle porte sur les photos promo de la saison 1 (et dans l'un des premiers épisodes de la série). May porte toujours des tenues pratiques pour être prête au combat à tout moment. Elle ne porte l'uniforme du SHIELD que l'on peut voir Black Widow ou Maria Hill porter dans les films, mais cela s'en rapproche en étant juste plus passe-partout. Elle porte donc un pantalon type militaire avec des poches sur les cuisses, mais en version plus moulante et féminine, avec des bottes noires à talons. En haut elle porte un t-shirt à manches très longues,marqué du logo du SHIELD, aux détails finement reproduits. Comme sur la photo, elle porte un gilet sans manches en cuir. Les détails des poches et de la ceinture sont fidèlement reproduits mais le bleu utilisé est nettement plus vif que celui qu'elle porte. Son visage est très simple avec les habituels yeux et sourcils noirs mais sa coupe de cheveux est particulièrement fidèle, ce qui permet de rendre le personnage facilement reconnaissable.