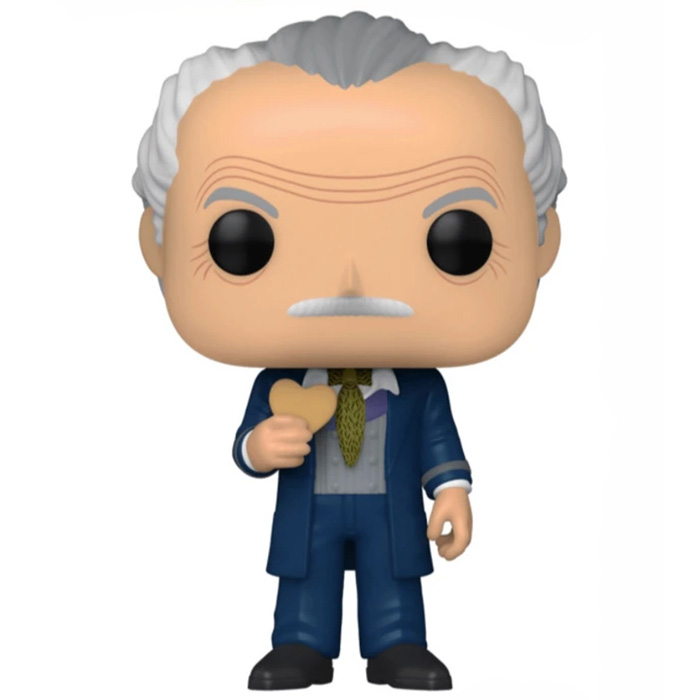 Figurine The Inventor (Edward aux Mains d'Argent)
La figurine Funko Pop The Inventor (Edward aux Mains d'Argent) vous intéresse ?

Vérifier la disponibilité sur

Un créateur de génie
The Inventor (l'inventeur en français) est celui qui a créé Edward Scissorhands, le héros du film du même nom de Tim Burton. Il était une sorte d'inventeur solitaire vivant dans un grand manoir gothique à l'extérieur de la ville à une époque indéterminée. Il fabriquait des jouets et toutes sortes d'objets et gadgets. Mais il se sentait seul et décida un jour de créer une créature à l'allure humaine dans lequel il mit tout son génie et talent. Puis un jour, en cuisinant des biscuits en forme de coeur, il eut l'idée de lui donner un coeur afin de le rendre complètement humain. Il ne nomma Edward et lui apprit à parler, à lire et toutes sortes de choses sur la société. Il finit par le considérer comme son fils. Malheureusement, il mourut avant d'avoir le temps de lui donner des mains et Edward resta seul pendant des années dans cette grande demeure avec des ciseaux à la place des mains. Jusqu'à ce que Peg, une démonstratrice en produits de beauté, se présente à sa porte et décide de le ramener chez elle.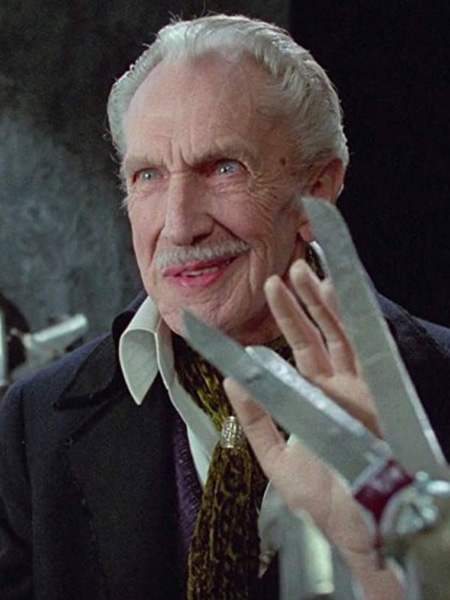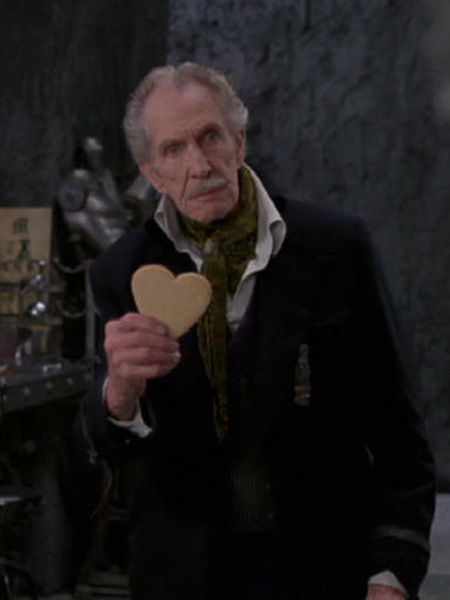 Une allure élégante
L'inventeur est ici représenté tel qu'on le voit dans la scène d'introduction du film. Il porte un élégant costume au style ancien qui fait penser que ce dernier à vécu au 19ème siècle. C'est un costume trois pièces bleu avec un veston gris à double rangée de boutons et une drôle de cravate verte. Au niveau de la tête, on retrouve son visage ridé, sa petite moustache grise et ses cheveux coiffés en arrière avec les côtés d'un gris plus clair. Enfin, il tient dans sa main un biscuit en forme de coeur.