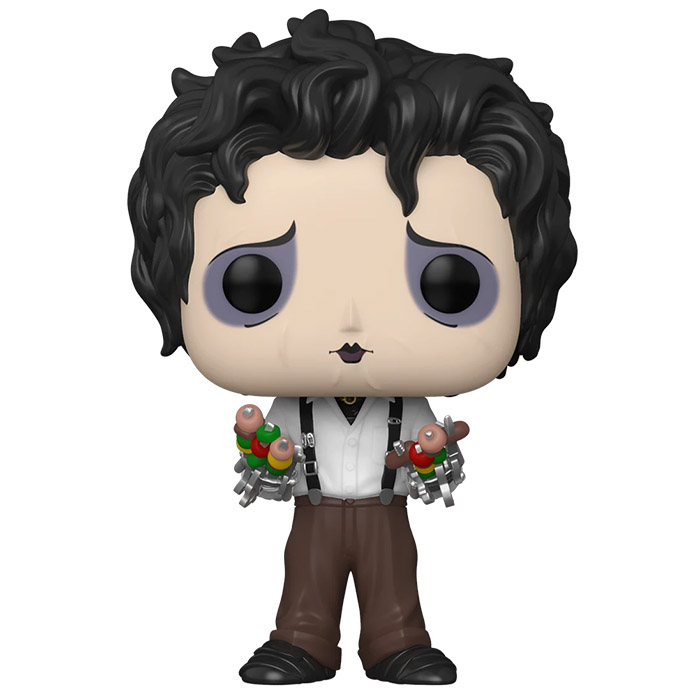 Figurine Edward Scissorhands with Kabobs (Edward aux Mains d'Argent)
La figurine Funko Pop Edward Scissorhands with Kabobs (Edward aux Mains d'Argent) vous intéresse ?

Vérifier la disponibilité sur

Un nouvel univers
Edward Scissorhands est le héros du film éponyme culte du début des années 90, imaginé et réalisé par Tim Burton. C'est une créature créée de toutes pièces par son père, un génial créateur, car ce dernier se sentait seul. Il a rendu Edward humain en lui donnant un coeur mais il mourut avant de lui donner de vrais mains. Pendant des années, Edward vécut seul dans ce grand manoir avec des ciseaux à la place des mains, jusqu'à ce que Peg, une démonstratrice en produits de beauté, sonne à sa porte. Voyant son état et sa solitude, elle décide de le ramener dans sa famille. Celle-ci l'accepte assez vite et il fait rapidement la curiosité des voisins qui apprécient tout particulièrement son talent pour tailler les arbres dans des formes incroyables mais aussi pour couper les cheveux ou toiletter les chiens. Malheureusement, si sa nouvelle famille l'accepte tel qu'il est, les autres vont vite se retourner contre lui.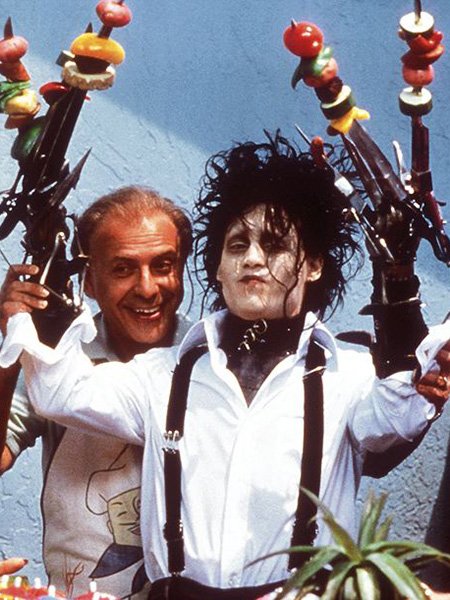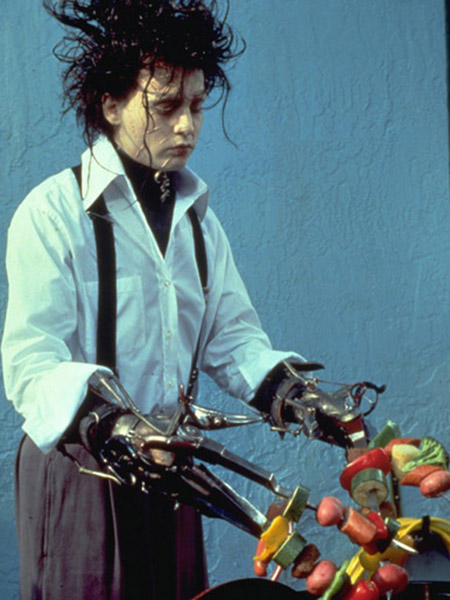 Des mains pratiques
Edward est ici représenté lors de la scène où la famille de Peg organise un barbecue pour présenter Edward à ses voisins. Il porte les vêtements un peu trop larges que celle-ci lui a donné afin qu'il se fonde un peu mieux dans le paysage. C'est un pantalon marron maintenu par des bretelles ainsi qu'une chemise blanche aux manches remontées. Sur plusieurs de ses ciseaux il a embroché des légumes et des morceaux de viande comme pour des brochettes. Enfin, au niveau du visage, on retrouve sa peau claire, quelques cicatrices ainsi que les cernes bleues autour de ses yeux. Ses cheveux noirs sont en pagaille sur le dessus de sa tête.