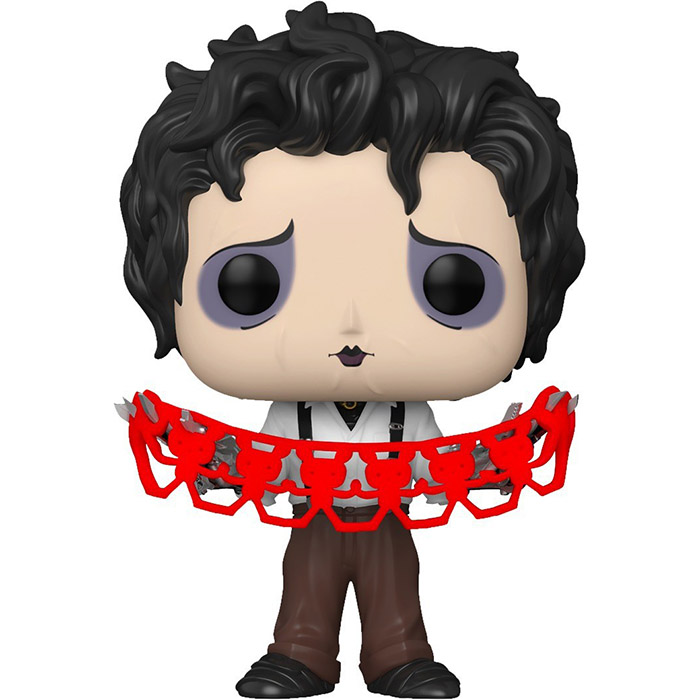 Figurine Edward with kirigami (Edward Scissorhands)
La figurine Funko Pop Edward with kirigami (Edward Scissorhands) vous intéresse ?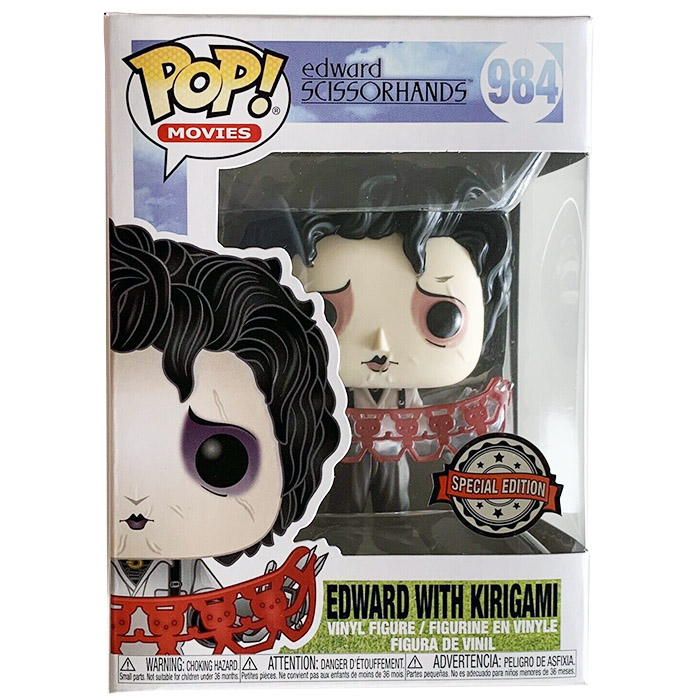 Vérifier la disponibilité sur

Un artiste du ciseau
Edward est le romantique héros du film fantastique Edward Scissorhands. Edwards fut fabriqué de toutes pièces par son créateur, un inventeur et fabriquant de jouet, qui se prit tellement d'affection pour Edward qu'il décida de lui donner un coeur et de lui apprendre tout ce qui fera de lui un humain. Mais il mourut avant de lui donner des mains et Edward se retrouve bloqué avec des ciseaux à la place des mains. Il reste seul pendant de nombreuses années avant d'être recueilli par la famille de Peg, une gentille femme qui se présenta au manoir où il vivait pour vendre des cosmétiques. Edward fut bien acceptée par toute la famille (sauf la plus grande soeur) et tout le monde dans la ville se retrouva vite fasciné par son talent et les nombreuses choses qu'il peut faire avec ses ciseaux.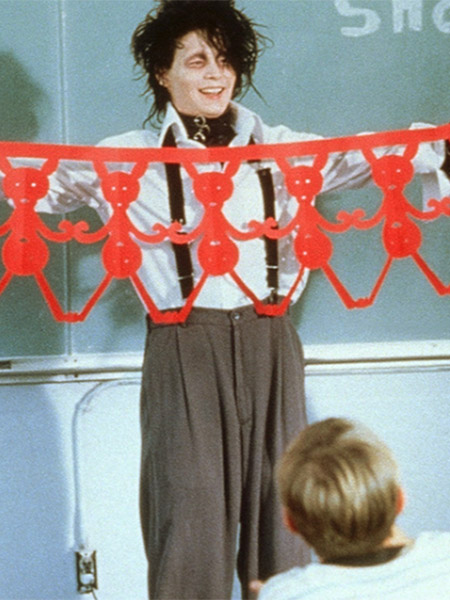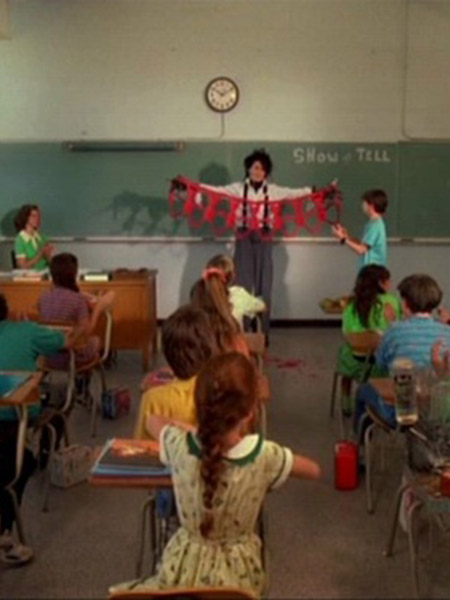 Un garçon talentueux
Pour cette figurine exclusive, Edward est représenté dans la scène où le plus jeune enfant de la famille l'emmène avec lui avec l'école pour montrer à ses camarades ce qu'il peut faire. Edward porte le pantalon marron et la chemise blanche trop grands qu'il maintient avec des bretelles. Il tient dans ses mains la frise de kirigami en papier qu'il vient de découper avec ses ciseaux. Enfin, son visage est pale avec des cicatrices en relief et ses yeux sont cerclés de gris. Ses cheveux noirs retombent en boucles désordonnées sur son front.