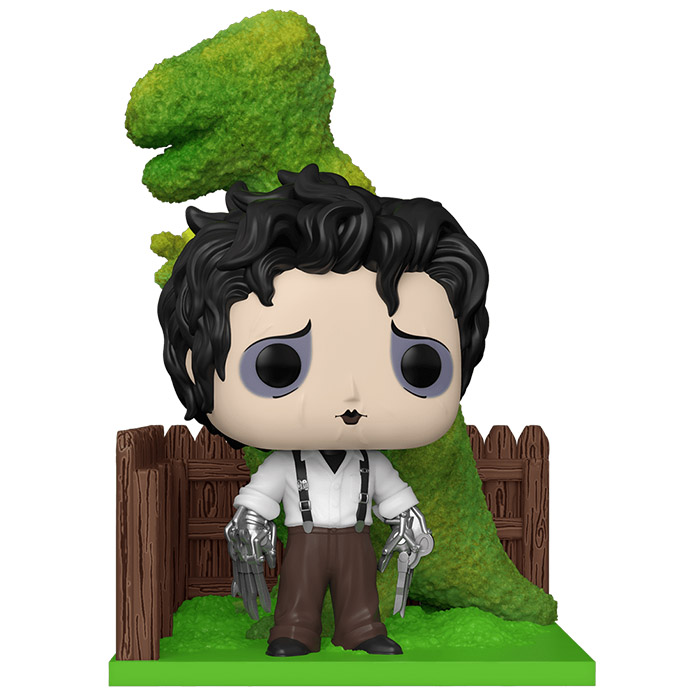 Figurine Edward Scissorhands with Dino shrub (Edward aux Mains d'Argent)
La figurine Funko Pop Edward Scissorhands with Dino shrub (Edward aux Mains d'Argent) vous intéresse ?

Vérifier la disponibilité sur

Des talents cachés
Edward est le héros du film Edward Scissorhands (Edward aux mains d'argent en VF) du réalisateur Tim Burton. Edward fut créé par son créateur dans son grand manoir sur le haut de la colline d'une petite ville américaine. S'attachant beaucoup à sa créature, il lui donna un coeur pour le rendre vivant mais mourut avant d'avoir le temps de lui donner des mains et Edward resta avec des mains faites de ciseaux. Quelques années plus tard, une démonstratrice en produits de maquillage se rendit chez lui et voyant qu'il était seul et se blessait souvent avec ses mains, décida de l'emmener avec sa famille. Il fut plutôt bien accepté au début mais il devint même une sorte de célébrité locale quand on se rendit compte de ses talents. En effet, avec ses ciseaux, il pouvait tailler les arbres sous toutes sortes de formes et avait aussi un talent certain pour les coupes de cheveux. Mais après qu'il ait repoussé les avances d'une femme et qu'il l'ait légèrement blessé par accident, elle fit courir des rumeurs sur lui et la population se retourna contre lui.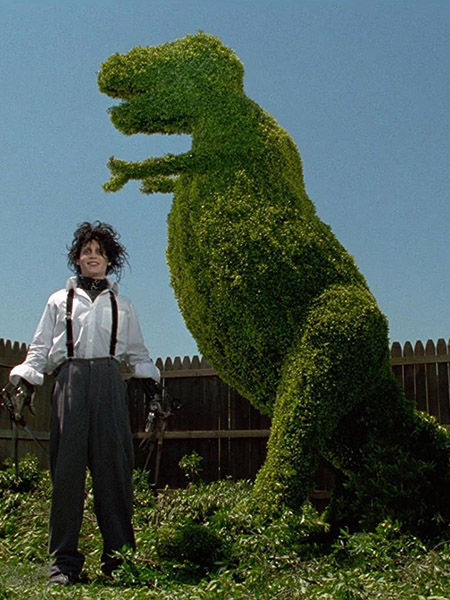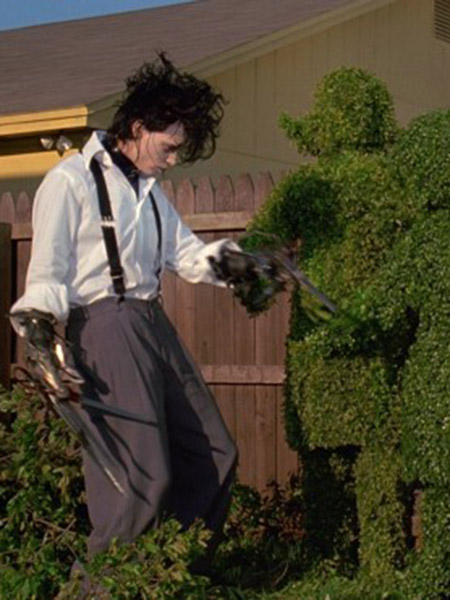 Un drôle de buisson
Pour cette version deluxe du personnage, Funko l'a représenté avec l'un des fameux buissons qu'il s'amuse à tailler partout dans la ville. Il est sur un socle représentant la pelouse et derrière un peut voir une barrière en bois. Il a taillé un buisson en forme de grand t-rex et se tient juste devant. Il porte le pantalon à bretelles qu'on lui a fait mettre par-dessus les étranges vêtements noirs qui semblent faire partie de son corps, ainsi qu'une chemise blanche. Ses mains en forme de ciseaux sont tenues vers le bas et les détails sont très bien représentés. Au niveau de la tête, on retrouve les cernes autour de ses yeux ainsi que le noir sur ses lèvres.