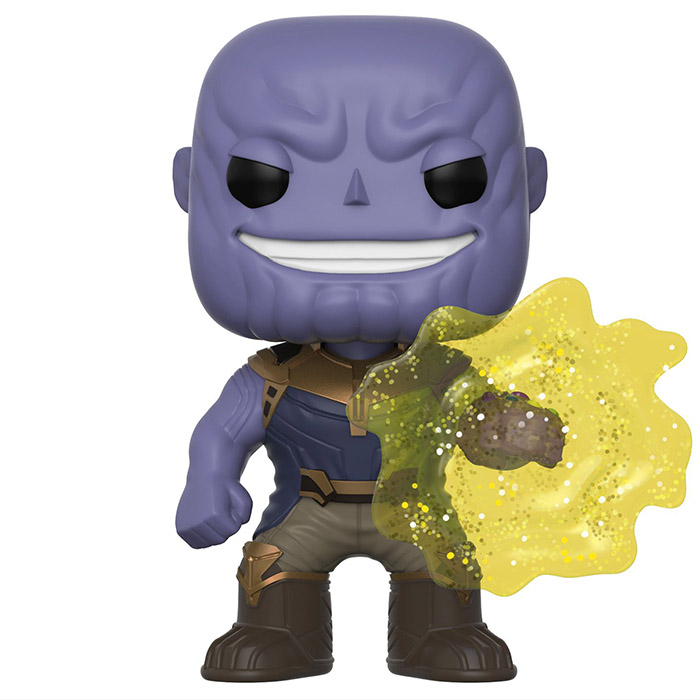 Figurine Thanos with mind stone (Avengers Infinity War)
La figurine Funko Pop Thanos with mind stone (Avengers Infinity War) vous intéresse ?

Vérifier la disponibilité sur

Un méchant altruiste
Thanos est le grand méchant du nouveau film Avengers Infinity War. Déjà rencontré dans le premier opus des gardiens de la galaxie, on savait qu'il était très puissant et qu'il était déjà à la recherche d'une des pierres d'infinité que Gamora avait pour mission de lui ramener quand elle décida finalement de rejoindre l'équipe de Peter Quill. Dans Avengers, sa recherche a bien avancé et après avoir récupéré la pierre d'espace auprès de Loki, il envoie plusieurs de ses disciples sur Terre pour en récupérer deux autres. C'est alors qu'on apprend son but ultime : réunir toutes les pierres afin d'avoir le pouvoir nécessaire pour annihiler la moitié de la population de la galaxie. En effet, son monde s'est éteint parce que la planète ne pouvait plus subvenir aux besoins d'une population grandissante et selon Thanos, la seule solution aurait été de tirer au sort la moitié de la population pour les tuer.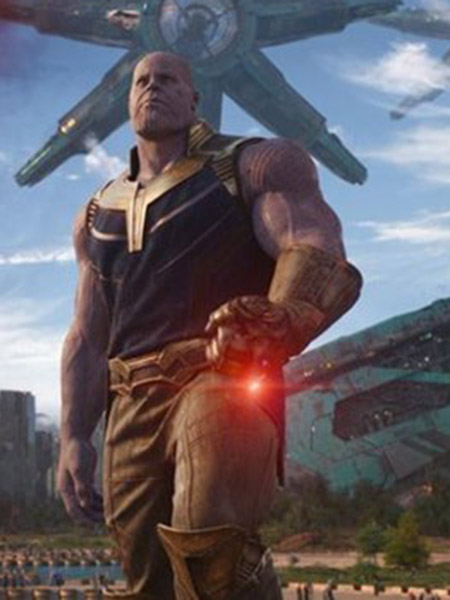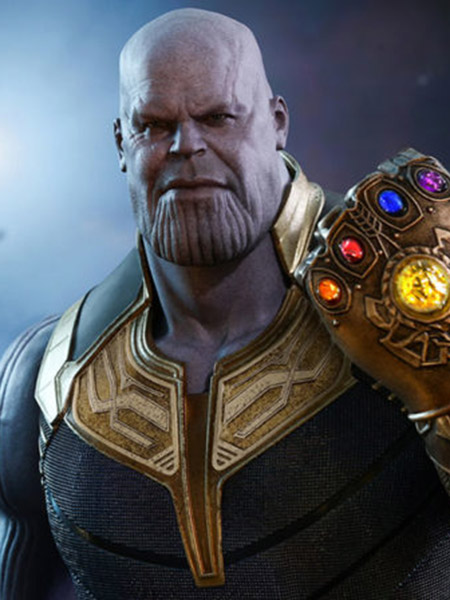 Tout près du but
Pour cette figurine exclusive, Funko a représenté Thanos avec son habituel uniforme marron en bas et violet en haut avec de hautes bottes et de jolis détails dorés au niveau des genoux, de la taille ou du torse. On retrouve aussi bien sûr cette peau violette et la forme si particulière de son menton qui le rend toujours particulièrement reconnaissable. Enfin, il est ici représenté avec la main levée alors qu'il vient de poser la pierre d'esprit sur son gantelet. Cela forme une sorte de halo jaune autour de sa main représenté en plastique jaune transparent avec des paillettes qui ajoutent au côté brillant.