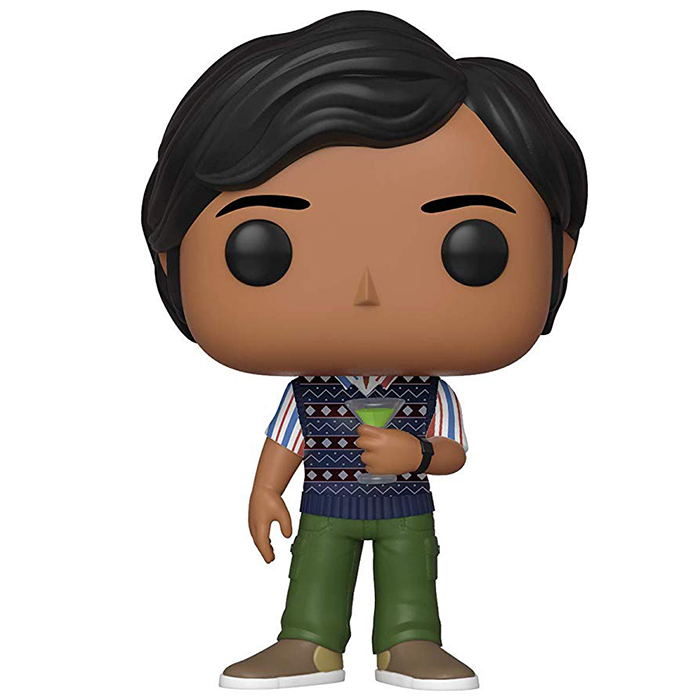 Figurine Raj Koothrappali with martini (The Big Bang Theory)
La figurine Funko Pop Raj Koothrappali with martini (The Big Bang Theory) vous intéresse ?

Vérifier la disponibilité sur

Un grand timide
Raj Koothrappali est un des quatre garçons héros de la fameuse sitcom The Big Bang Theory. Comme les autres garçons de la série, c'est un scientifique, plus précisément un astrophysicien, travaillant pour l'université de Caltech aux Etats-unis et un passionné de comics et culture geek en général. Raj est d'origine indienne et bien qu'il aime le rappeler pour dire qu'il a vécu dans la misère, ses parents sont en fait très riches et continuent à payer pour son appartement malgré son salaire confortable. Raj a aussi une particularité. Il est tellement timide qu'il ne peut pas du tout parler en présence d'une femme. Au cours de la série cependant, il découvre grâce à Penny qu'il y arrive s'il a consommé ne serait-ce même qu'une goutte d'alcool. Et c'est encore grâce à Penny, plusieurs années plus tard et après un chagrin d'amour qu'il va se rendre compte qu'il arrive enfin à parler aux femmes sans alcool.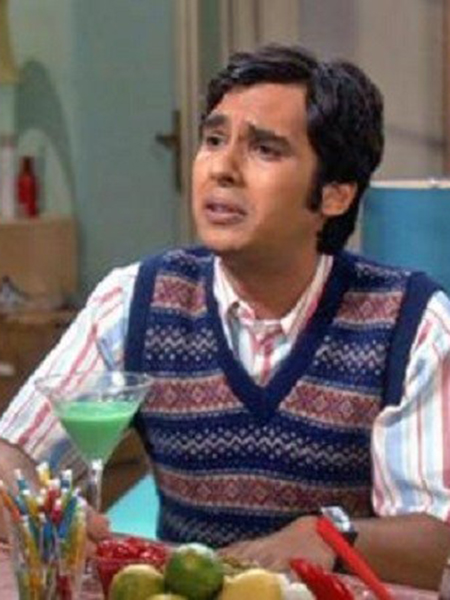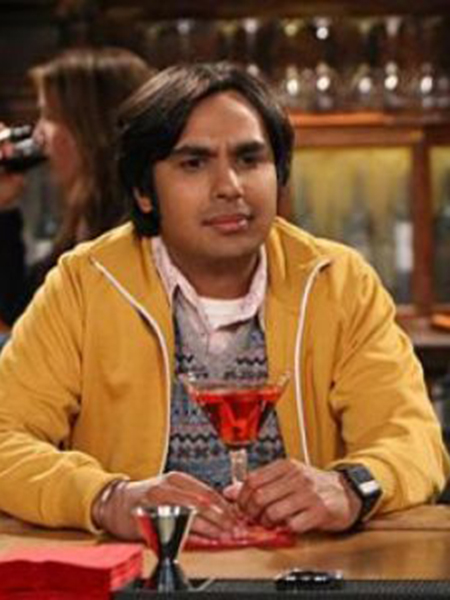 Son arme secrète
Après avoir appris qu'il pouvait parler aux femmes après avoir bu un peu d'alcool, Raj prit l'habitude de toujours boire un peu dès que Penny où n'importe quelle autre femme est là. Il est donc ici représenté avec un verre de martini à la main. Il porte un pantalon vert de type cargo ainsi que des chaussures marrons. En haut il porte une chemise à manches courtes avec un gilet sans manche aux motifs qui ne vont vraiment pas ensemble et lui donnent globalement un look assez vieillot. Au niveau de la tête, ses cheveux noires sont coiffés relativement courts et avec une mèche sur le côté retombant un peu sur son front.