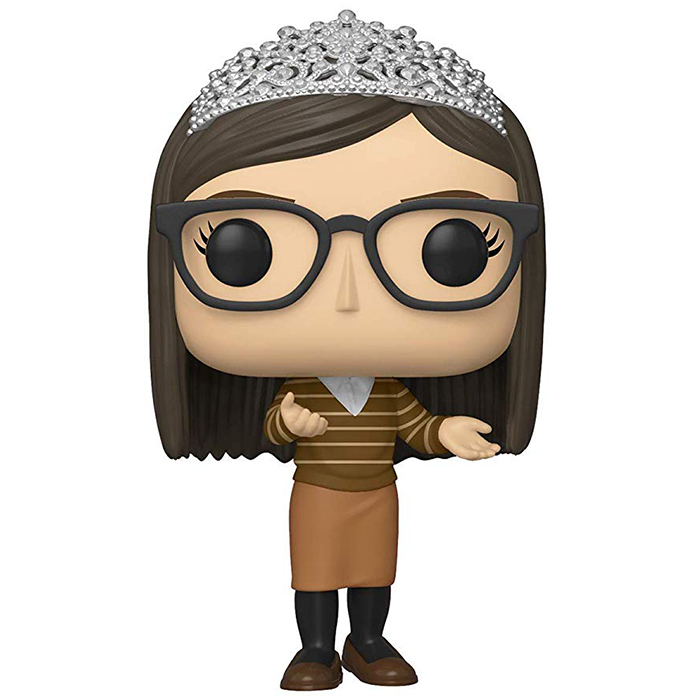 Figurine Amy Farrah Fowler with tiara (The Big Bang Theory)
La figurine Funko Pop Amy Farrah Fowler with tiara (The Big Bang Theory) vous intéresse ?

Vérifier la disponibilité sur

Une brillante scientifique
Amy Farah Fowler est un des personnages principaux de la série The Big Bang Theory. Elle n'apparait qu'en fin de saison trois quand les autres garçons décident d'inscrire Sheldon sur un site de rencontre et que c'est la seule personne avec qui il est compatible. Personnage secondaire dans un premier temps, elle devient très vite l'un des membres principaux du casting au même titre que Bernadette arrivée un peu avant. Bernadette est une chercheuse en neuro sciences très pointue et tout autant un génie que Sheldon. Comme lui, elle est aussi très concentrée sur son travail et n'a jamais eu de vrai relation romantique. Pourtant avec le temps, ils vont se rapprocher et tomber amoureux mais cela prendra plusieurs saisons (même après qu'ils soient officiellement devenus un couple) simplement pour qu'ils s'embrassent.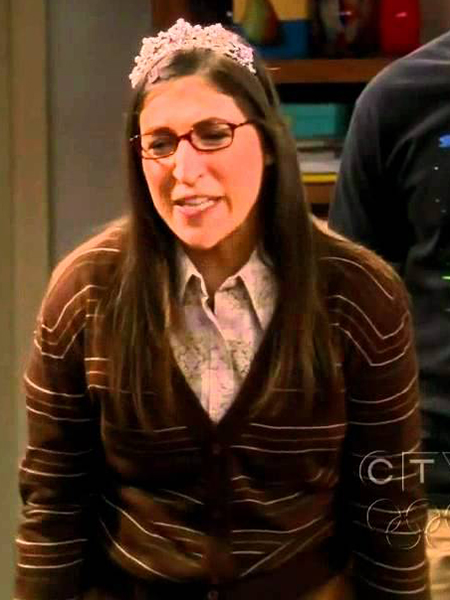 Un cadeau unique
Pour cette nouvelle version du personnage, Funko a représenté Amy avec la tiare que Sheldon lui offre en saison 5 pour se faire pardonner de ne pas avoir donné assez d'importance à la découverte scientifique qu'elle avait faite. Elle porte une tenue dans des tons de marrons avec une jupe arrivant sous le genou, des chaussures plates, et un pull à rayures par dessus une chemise blanche. Au niveau de la tête, on retrouve ses cheveux bruns maintenus par des barrettes sur les côtés et ses lunettes qui ne la quittent jamais. Enfin, bien sûr elle porte une tiare décorée de diamants sur la tête.