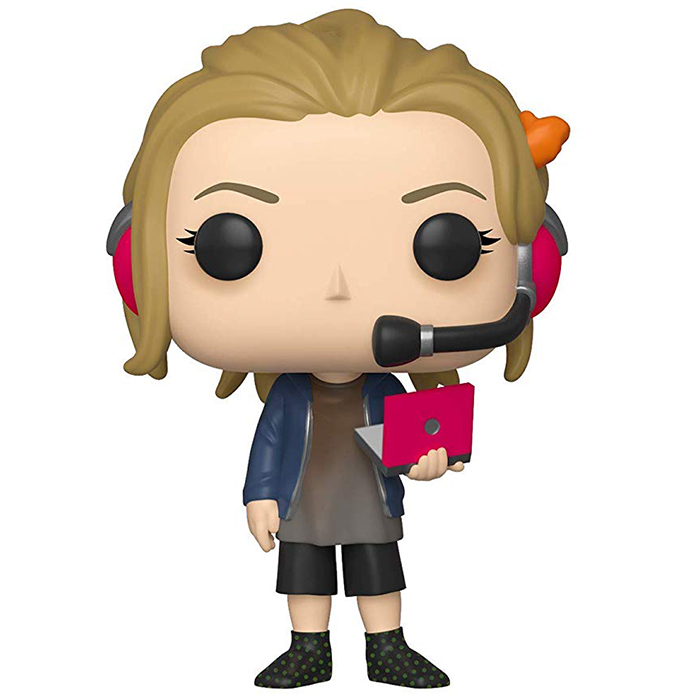 Figurine Penny with computer (The Big Bang Theory)
La figurine Funko Pop Penny with computer (The Big Bang Theory) vous intéresse ?

Vérifier la disponibilité sur

Penny change de monde
Penny est l'un des personnages principaux de la fameuse sitcom The Big Bang Theory se déroulant en Californie et racontant la vie d'une bande quatre scientifiques geek travaillant pour l'université de Caltech. Au début de la série, Penny, actrice en devenir et serveuse, emménage dans l'appartement voisin de Leonard et Sheldon, deux des quatre garçons de la bande. Leonard tombe sous le charme immédiatement et, après avoir tenté de l'aider pour un problème avec son ex petit-ami, Leonard devient au fur et à mesure ami avec la jeune femme et elle finit par faire partie intégrante du petit groupe. Mais contrairement aux garçons, Penny n'est pas du tout intéressé par la culture geek ou la science mais son humour et son côté parfois sarcastique lui permettent malgré tout de s'intégrer et, dans certaines occasions, elle va même entrer dans leur univers, quand elle se déguise en wonder woman pour leur soirée d'Halloween ou se met à jouer à World Of Warcraft et devient accro au point de ne plus sortir de chez elle.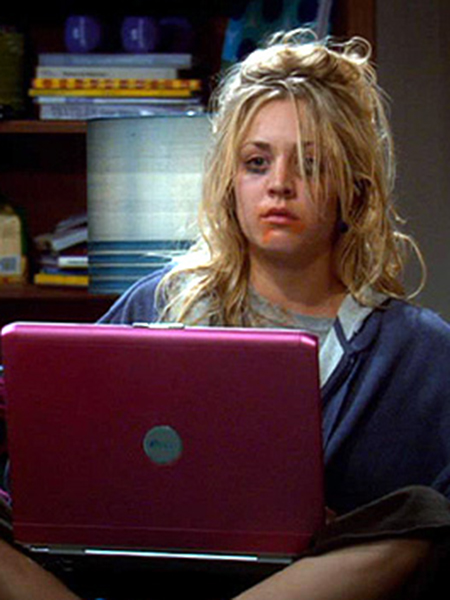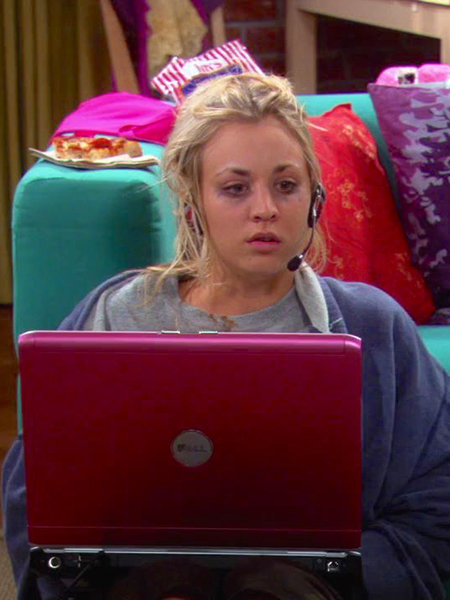 Penny accro
Pour cette nouvelle version de Penny, Funko l'a représentée dans l'épisode où elle devient accro à World Of Warcraft et ne sort plus de chez elle. Elle porte un vieux t-shirt trop large et avec une grosse tache sur le devant ainsi qu'une sorte de bermuda noir de pyjama avec de grosses chaussettes noires à pois verts et un pull bleu. Au niveau du visage, ses yeux sont cernés et ses cheveux sont attachés de manière rapide. Elle porte aussi un micro casque sur la tête et tient son petit ordinateur portable rose assorti dans sa main gauche. Enfin, comme dans l'une des scènes de cet épisode, elle a un cheeto dans les cheveux.