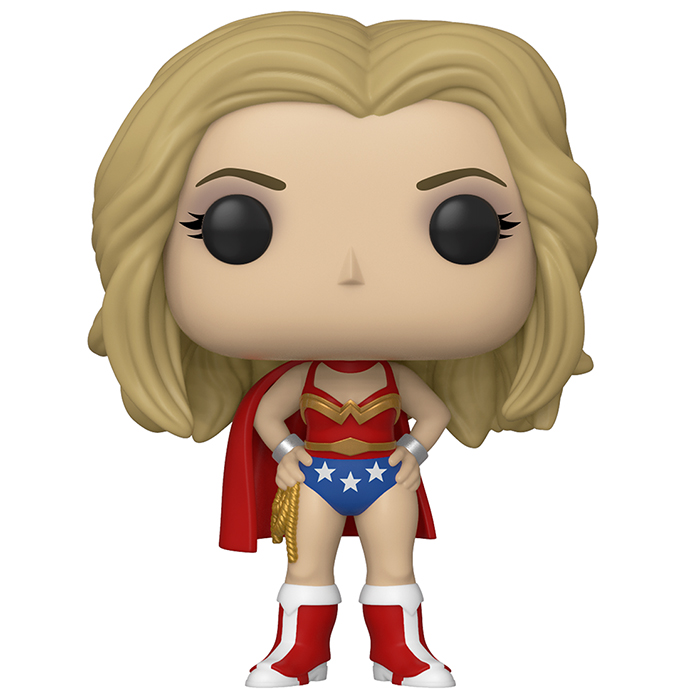 Figurine Penny as Wonder Woman (The Big Bang Theory)
La figurine Funko Pop Penny as Wonder Woman (The Big Bang Theory) vous intéresse ?
Vérifier la disponibilité sur

Une vraie héroïne
Penny est l'un des personnages principaux de la série The Big Bang Theory. C'est un peu l'outsider du groupe qui va pourtant vite y trouver sa place. Au début de la série, Penny, une jeune actrice/serveuse emménage dans son nouvel appartement après avoir rompu avec son petit ami. Elle rencontre alors ses nouveaux voisins, Sheldon et Leonard, deux scientifiques et geek. Bien qu'ils soient très différents, Leonard tombe immédiatement amoureux d'elle et une amitié se forme entre eux deux mais aussi entre Penny et les autres amis de son groupe. Bien que n'étant pas franchement passionnée par l'univers geek elle-même, elle se laisse parfois embarquer par leurs délires. Comme la fois où Sheldon la rend accro au jeu vidéo World Of Warcraft ou qu'elle se déguise en Wonder Woman pour compléter leur costume de groupe de la Justice League pour une fête d'Halloween.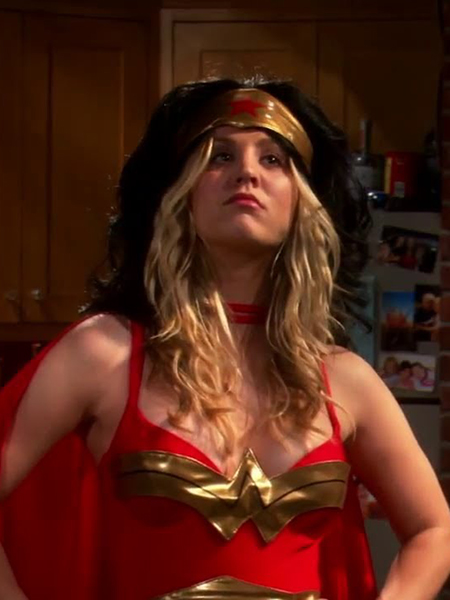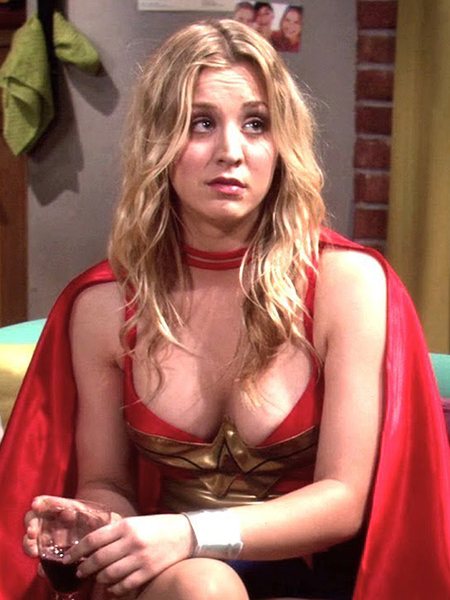 Parfaite pour le rôle
Pour cette figurine exclusive à la SDCC 2019, Funko a donc représenté Penny avec son costume de Wonder Woman. Elle porte bien sûr la version la plus sexy du costume. C'est un bustier rouge avec une ceinture dorée et la forme d'un aigle doré au niveau du décolleté. Le bas du justaucorps est bleu avec des étoiles pour rappeler le drapeau américain. Avec cela, elle porte des bottes rouges avec une bande blanche en haut et sur le devant. Elle porte aussi une cape rouge et tient dans sa main droite son fameux lasso de vérité. Au niveau de la tête, ses cheveux blonds sont coiffés de manière à rappeler un peu la mode des années 70 et elle a un maquillage particulièrement appuyé au niveau des yeux.