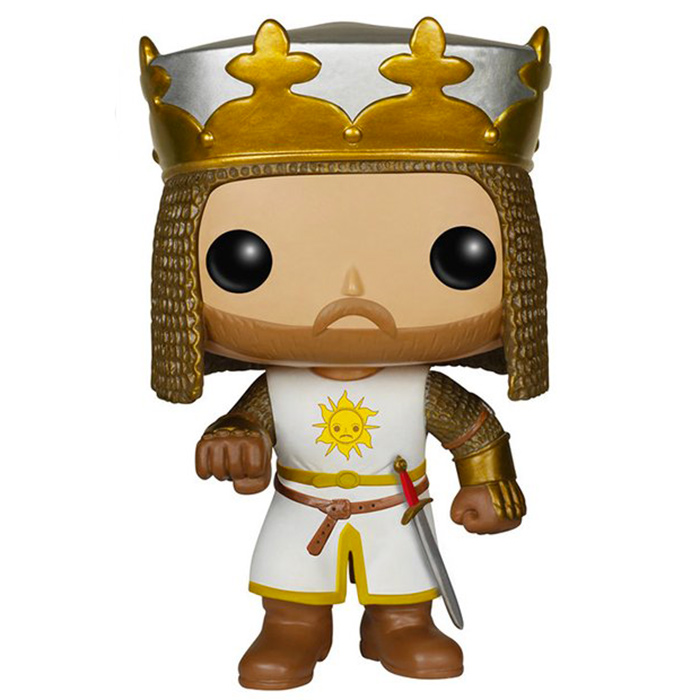 Figurine King Arthur (Monty Python And The Holy Grail)
La figurine Funko Pop King Arthur (Monty Python And The Holy Grail) vous intéresse ?

Vérifier la disponibilité sur

Le héros de l'histoire
Arthur est le personnage principal du film Monty Python And The Holy Grail des célèbres comédiens et réalisateurs anglais Terry Gilliam et Terry Jones. Ce film raconte la légende Arthurienne en se concentrant notamment sur la quête du Graal et le recrutement des chevaliers de la table ronde. Ce film n'a pas une structure scénaristique classique mais est plutôt une suite de scènettes dans le style des sketchs télévisés des Monty Python qui, bien qu'elles aient le même thème de base, n'ont pas de lien entre elles.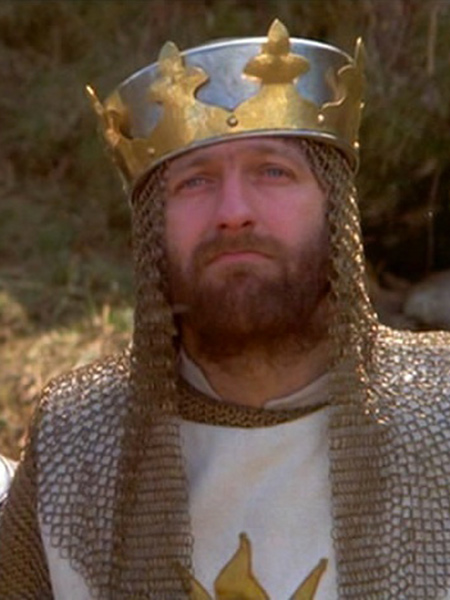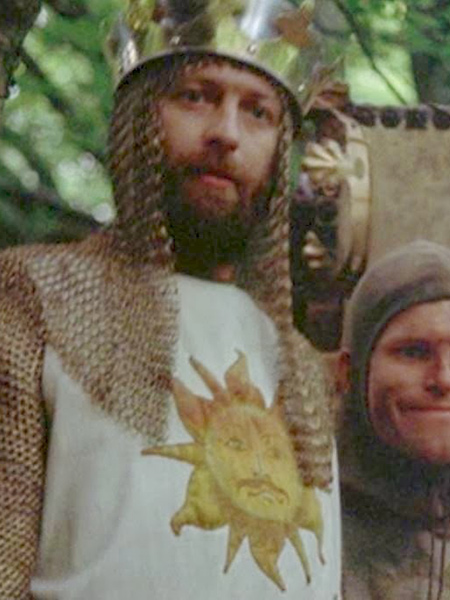 Le roi à l'armure dorée
Comme dans le film, Arthur porte une tenue aux dominantes de blanc et de doré. Il porte une longue tunique blanche avec son emblème, un soleil, dessiné dessus. Sa cote de maille ainsi que ses protège-poignet sont dorés et il porte son épée à la ceinture. Au niveau de la tête, on retrouve aussi une cote de maille ainsi qu'une couronne dorée et argentée. Son visage est tout simple mais l'on reconnait bien sa moustache et sa barbe rousses.