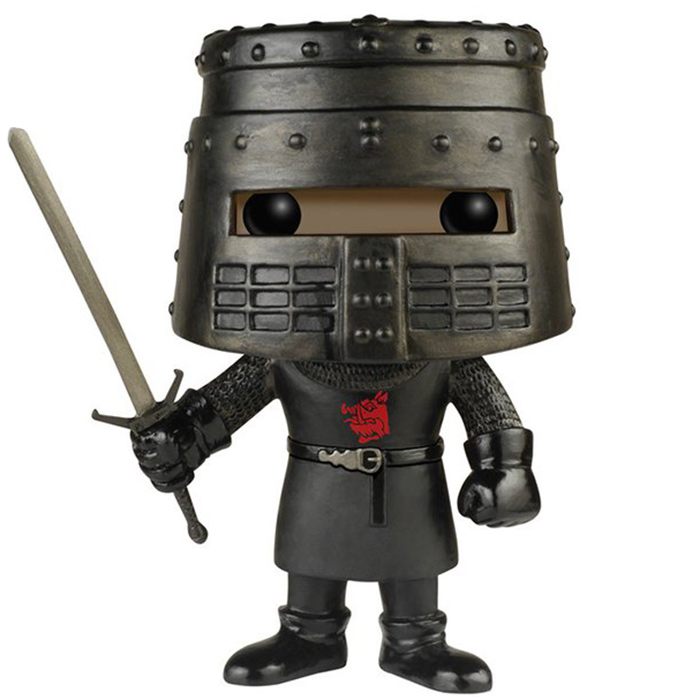 Figurine Black Knight (Monty Python And The Holy Grail)
La figurine Funko Pop Black Knight (Monty Python And The Holy Grail) vous intéresse ?

Vérifier la disponibilité sur

Le chevalier invincible
Black Knight est un personnage du film Monty Python And The Holy Grail du célèbre groupe de comédiens anglais Terry Gilliam et Terry Jones. Sous formes de scènettes sans lien entre elles, l'histoire se concentre autour de l'histoire de la légende Arthurienne, des chevaliers de la table ronde et de la quête du Graal. Arthur croise le chevalier noir dans la forêt alors que celui-ci est le gardien d'un passage interdit. Impressionné par son combat contre un autre chevalier, Arthur lui propose de le rejoindre dans la quête du combat mais celui-ci n'est pas intéressé et engage le combat. Quand Arthur lui coupe un premier bras, le chevalier noir dit que ça n'est rien et continue le combat en disant qu'il est invincible. Arthur finit par lui couper les deux bras et les deux jambes et s'en va mais le chevalier noir continue de vouloir combattre.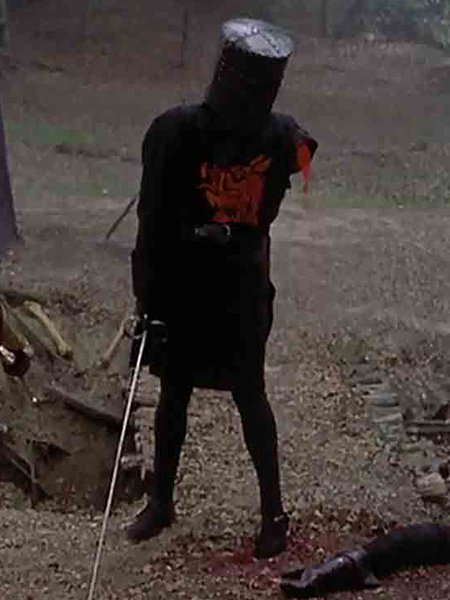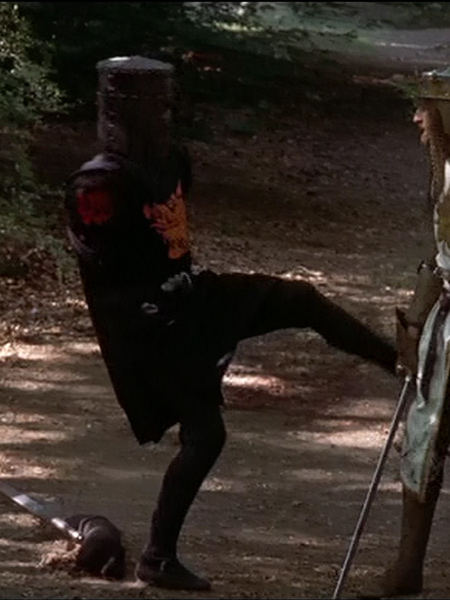 Un personnage mystérieux
Comme son nom l'indique, le chevalier noir est habillé intégralement en noir depuis son pantalon jusqu'à ses gants ou sa cotte de maille. Sur sa tunique, on retrouve son emblème rouge représentant un sanglier. Au niveau de la tête, il porte aussi bien sûr son fameux heaume noir qui cache tout son visage. Enfin, dans sa main droite, il tient l'épée avec laquelle il se bat contre Arthur et pendant lequel il perd ses bras et ses jambes. Il existe aussi une version exclusive de cette figurine avec les bras détachés du corps.