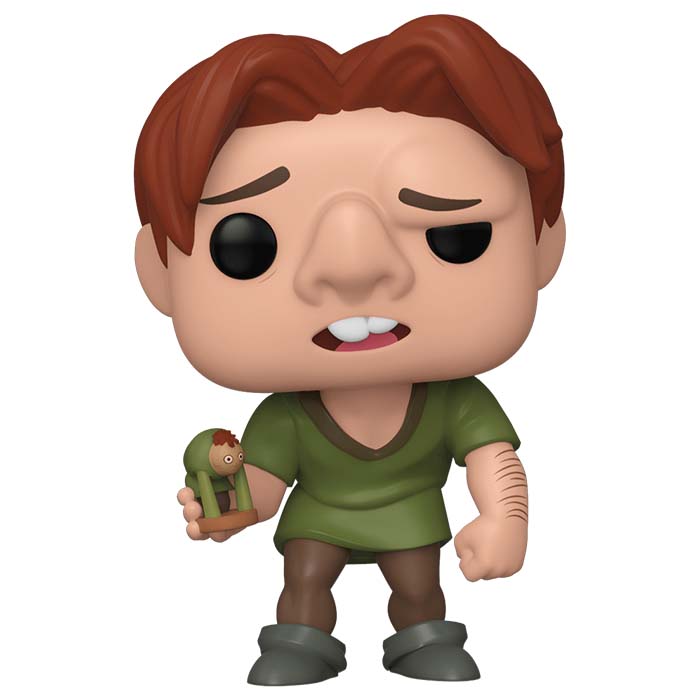 Figurine Quasimodo (The Hunchback Of Notre-Dame)
La figurine Funko Pop Quasimodo (The Hunchback Of Notre-Dame) vous intéresse ?

Vérifier la disponibilité sur

Un héros tragique
Quasimodo est le héros du dessin animé Le Bossu de Notre-Dame des studios Disney, très librement inspiré du roman de Victor Hugo. Quasimodo fut abandonné à la naissance par sa mère aux portes de la cathédrale Notre-Dame à cause de sa difformité. Il fut recueilli par Frollo, l'archidiacre, homme haineux mais ayant trop peur de Dieu pour ne pas le sauver. Quasimodo grandit donc à l'abris des regards dans la cathédrale, Frollo insistant que le monde serait trop violent pour lui. Sa vie consiste donc à se promener dans les hauteurs pour sonner les cloches avec pour seuls amis les gargouilles. Jusqu'au jour où la bohémienne Esmeralda se réfugie dans la cathédrale. Il tombe amoureux d'elle immédiatement mais même si elle ne ressent pas la même chose, elle va devenir une amie fidèle. Mais Esmeralda va aussi susciter l'amour malsain de Frollo et celui de Phoebus avec qui cela ne va se passer aussi simplement qu'avec Quasimodo.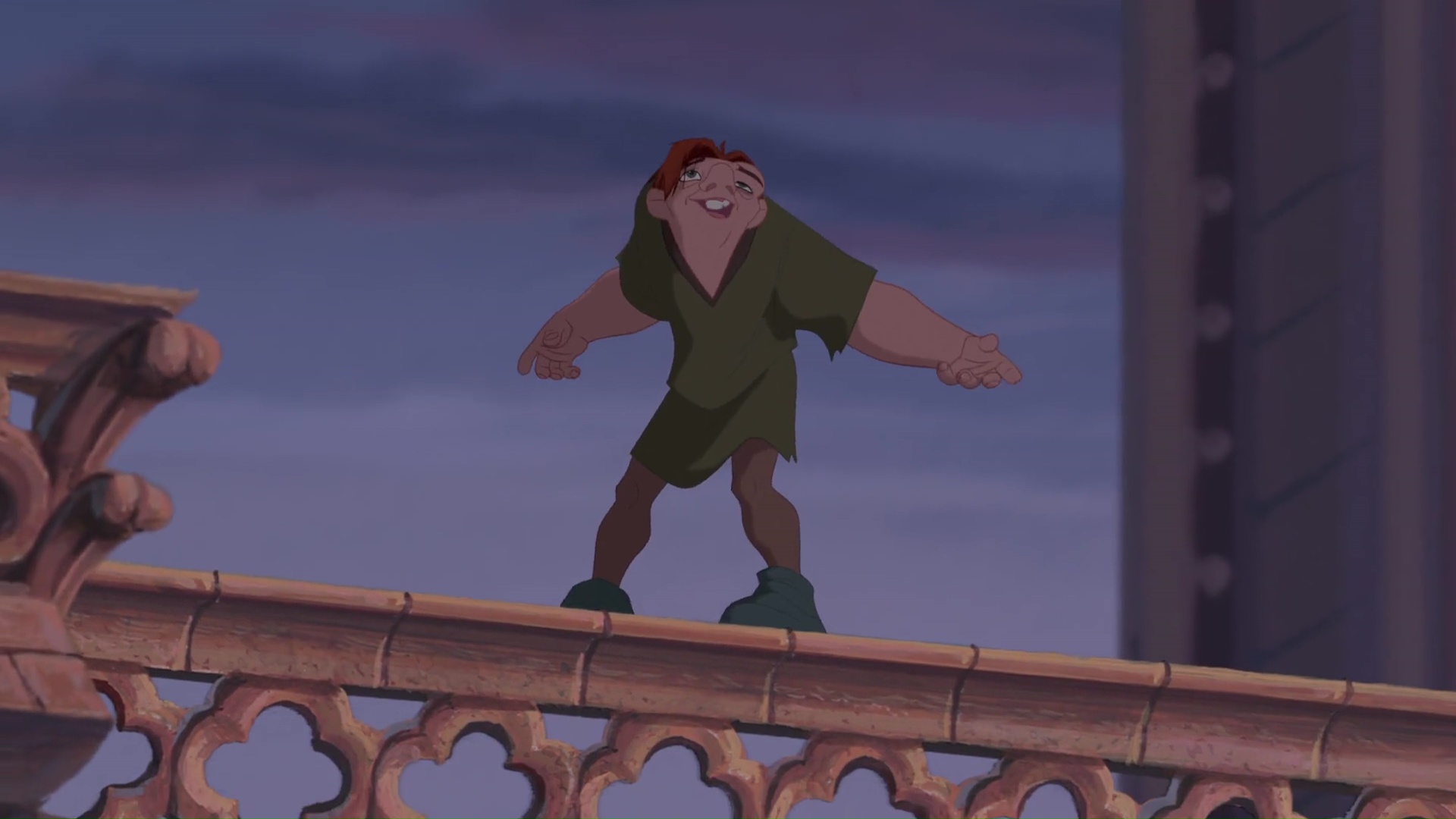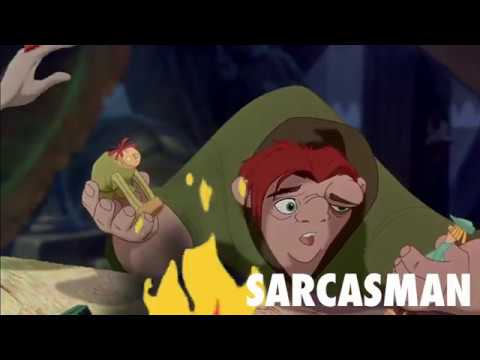 Une apparence inoubliable
Quasimodo est ici représenté avec sa tenue toute simple inspirée du moyen-âge, un pantalon marron et une tunique verte. Il se tient penché en avant à cause de son dos bossu et avec un bras plus long que l'autre. Au niveau de la tête, on retrouve son visage un peu déformé, notamment son arcade sourcilière proéminente. Enfin, il tient dans sa main une petite sculpture en bois le représentant vendu dans les rues autours de Notre-Dame ou Quasimodo est devenu une sorte de légende.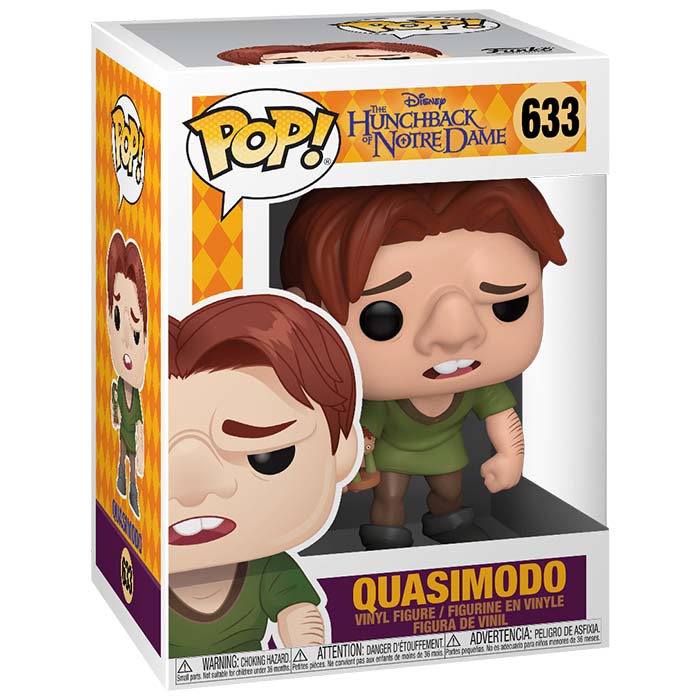 La figurine Funko Pop Quasimodo (The Hunchback Of Notre-Dame) vous intéresse ?

Vérifier la disponibilité sur

Trouvable également ici :

13.90 €
Voir l'offre