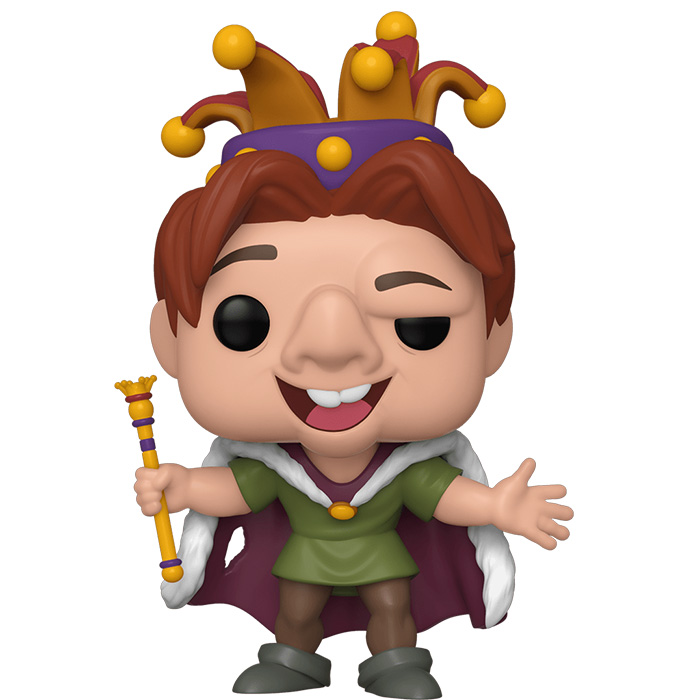 Figurine Quasimodo Fool (The Hunchback Of Notre-Dame)
La figurine Funko Pop Quasimodo Fool (The Hunchback Of Notre-Dame) vous intéresse ?

Vérifier la disponibilité sur

Pauvre Quasimodo
Quasimodo est le héros du Bossu de Notre-Dame, le dessin animé des studios Disney très librement adapté du célèbre roman de Victor Hugo. De par sa difformité, Quasimodo fut abandonné par sa mère aux portes de Notre-Dame et adopté par l'archidiacre Frollo, qui le cacha toute sa jeunesse à l'intérieur de la cathédrale, souhaitant préserver son innocence du pêché qu'il l'attendait dehors. Mais tout change quand la bohémienne Esmeralda se réfugie un jour dans l'église. Tous les deux tombent amoureux d'elle et alors que Quasimodo accepte qu'ils ne pourront être qu'amis et apprécie cette nouvelle personne dans sa vie, l'intérêt de Frollo tourne à l'obsession. Grâce à Esmeralda, Quasimodo va découvrir le monde mais cela ne va faire que renforcer l'impression de Frollo qu'elle est le mal incarné.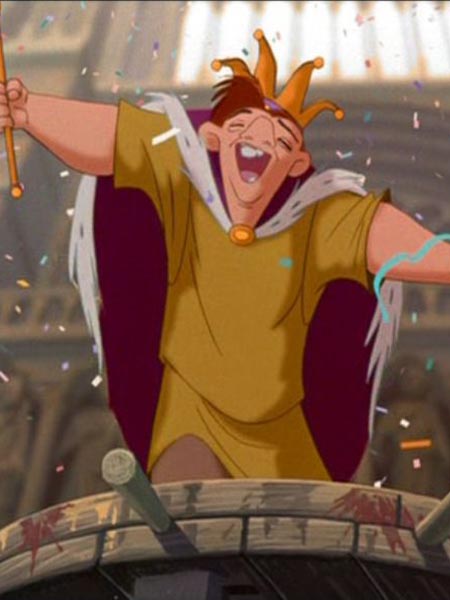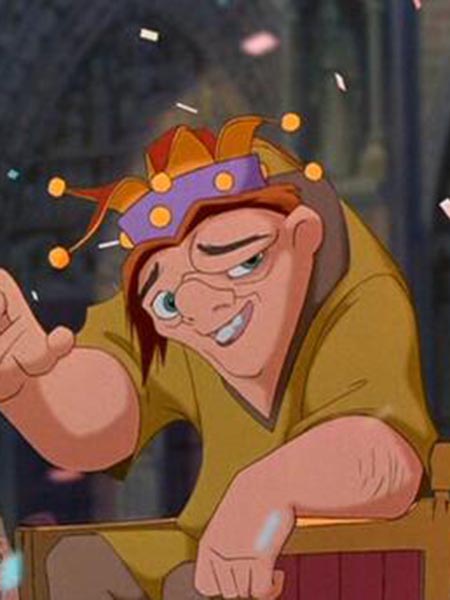 Héros d'un jour
Quasimodo est ici représenté avec sa tenue de "roi des fous" quand Esmeralda l'amène à la cour des miracles. Il porte un pantalon marron et une tunique verte avec de petites chaussures grises. Il porte aussi une sorte de cape rouge avec des bordures en fourrure blanche et tient un baton doré dans une main. Au niveau de la tête, on retrouve son visage difforme avec son arcarde sourcilière proéminente et son nez aplati. Enfin, il porte aussi une couronne de fou avec des grelots au bout sur ses cheveux roux.