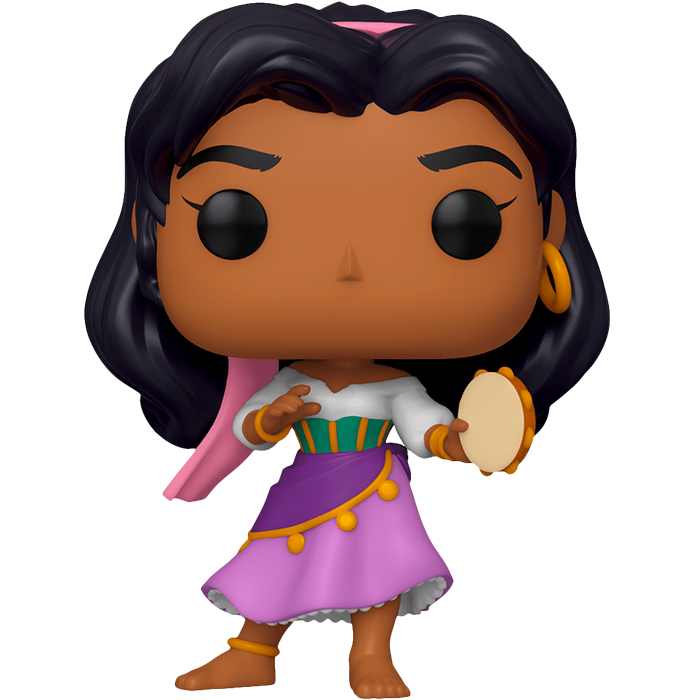 Figurine Esmeralda (The Hunchback Of Notre-Dame)
La figurine Funko Pop Esmeralda (The Hunchback Of Notre-Dame) vous intéresse ?

Vérifier la disponibilité sur

L'objet de toutes les passions
Esmeralda est l'un des personnages centraux du dessin animé Le Bossu de Notre-Dame des studios Disney, bien évidemment assez librement adapté du roman Notre-Dame de Paris de Victor Hugo. Esmeralda est une bohémienne vivant à Paris au Moyen-âge et gagnant sa vie grâce à la musique et la danse. Un jour, poursuivi par la garde, elle se réfugie dans la cathédrale. C'est là qu'elle rencontre, Quasimodo, le jeune garçon bossu vivant enfermé dans les hauteurs des tours, et devient amie avec lui. Mais elle rencontre aussi Frollo, le père adoptif de Quasimodo et archidiacre de la cathédrale ainsi que Phoebus, capitaine de la garde. Les trois hommes tombent amoureux d'elle. Mais alors que les sentiments de Phoebus sont réciproques et que Quasimodo accepte qu'elle ne sera jamais que son amie, Frollo voit en elle le démon de la tentation et fera tout pour la détruire.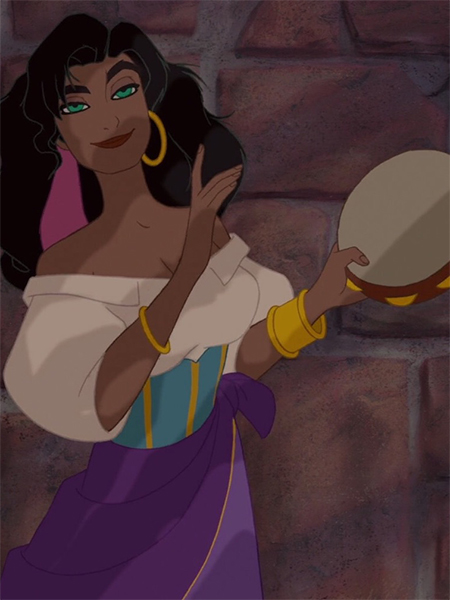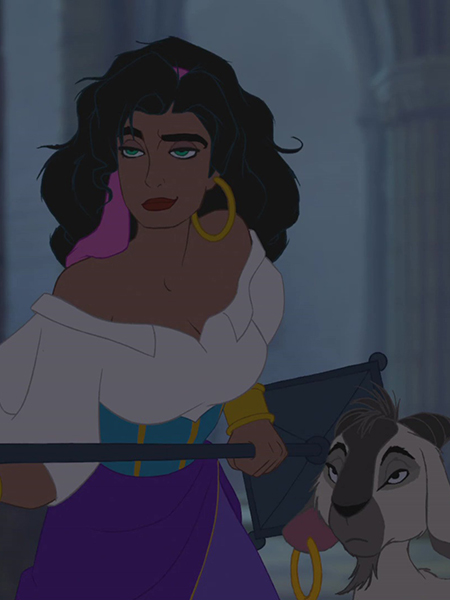 Un costume coloré
Esmeralda est ici représentée entrain de jouer de son tambourin. Elle porte une longue jupe rose avec un foulard violet sur une hanche ainsi qu'un demi corset vert et un chemisier blanc aux manches larges découvrant ses épaules. Elle est pieds nus et porte des anneaux dorés aux oreilles, à un bras et une cheville. Enfin, ses longs cheveux noirs volumineux sont retenus en arrière par un foulard rose vif dépassant dans son dos.