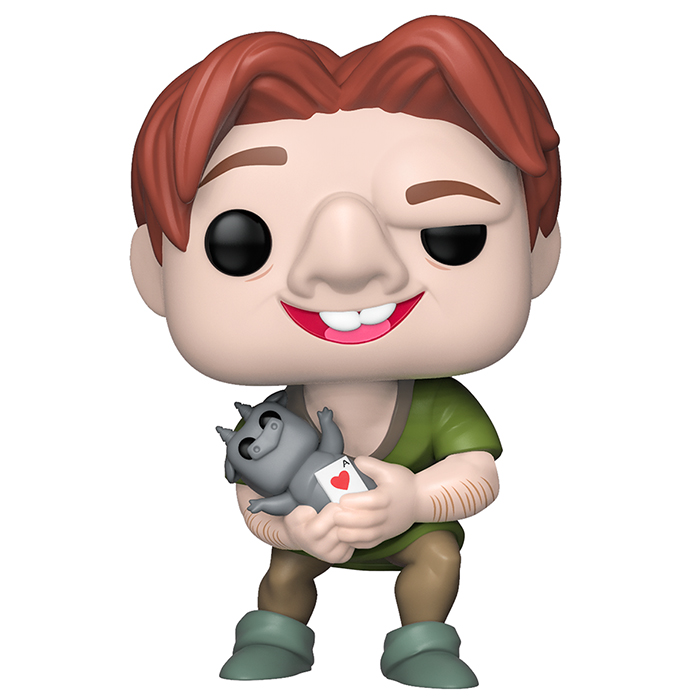 Figurine Quasimodo Holding Gargoyle (The Hunchback Of Notre-Dame)
La figurine Funko Pop Quasimodo Holding Gargoyle (The Hunchback Of Notre-Dame) vous intéresse ?

Vérifier la disponibilité sur

Le mal aimé
Quasimodo est l'un des personnages principaux du dessin animé Le bossu de Notre-Dame inspiré du célèbre roman de Victor Hugo, Notre-Dame de Paris. Bébé difforme et bossu, Quasimodo est abandonné par ses parents devant le parvis de Notre-Dame. Il est recueilli par Frollo, l'archidiacre qui l'élève comme son fils malgré une certaine cruauté. Lui répétant qu'il est trop laid pour le monde extérieur, Quasimodo grandit dans la cathédrale, la connaissant comme sa poche et avec pour seuls amis les gargouilles de la tour. Mais un jour il croise le chemin de la belle bohémienne Esméralda qui avait aussi séduit le capitaine de la garde Phoebus. Quasimodo devient ami avec elle mais Frolo croise aussi son chemin et tombe sous le charme. Seulement il voit en elle le démon et la tentation et va tout faire pour la détruire, forçant Quasimodo à choisir entre celui qui l'a élevé et sa nouvelle amie.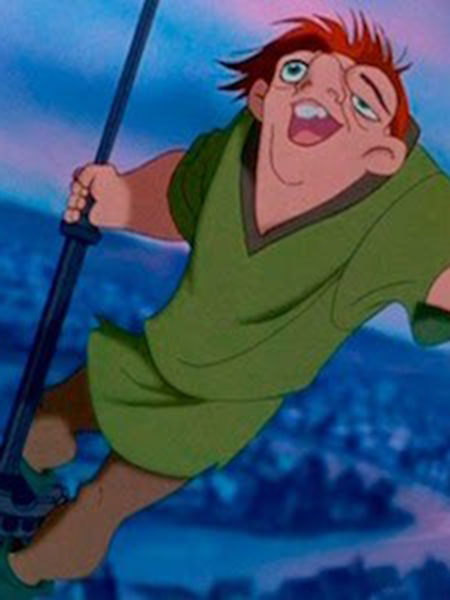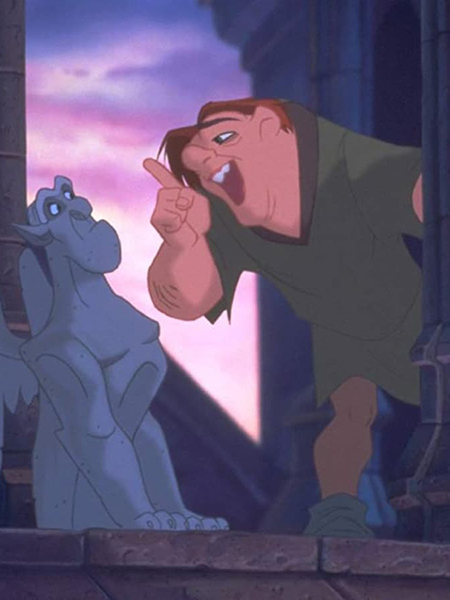 Une adorable figurine
Pour cette première figurine de ce dessin animé culte, Funko a donc représenté Quasimodo avec une petite gargouille. Comme toujours, il est a les jambes un peu pliées avec sa simple tunique verte et l'on peut voir la bosse dans son dos qui le fait toujours se tenir de travers. Au niveau du visage, on retrouve son nez aplati et de taille important ainsi que son arcade sourcilière plus développée à gauche. Il arbore aussi un large sourire et on retrouve ses courts cheveux roux. Enfin, il tient donc dans ses bras une petite gargouille comme un bébé ainsi qu'une carte à jouer, un as de coeur. Cette figurine est une exclusivité SDCC 2019.