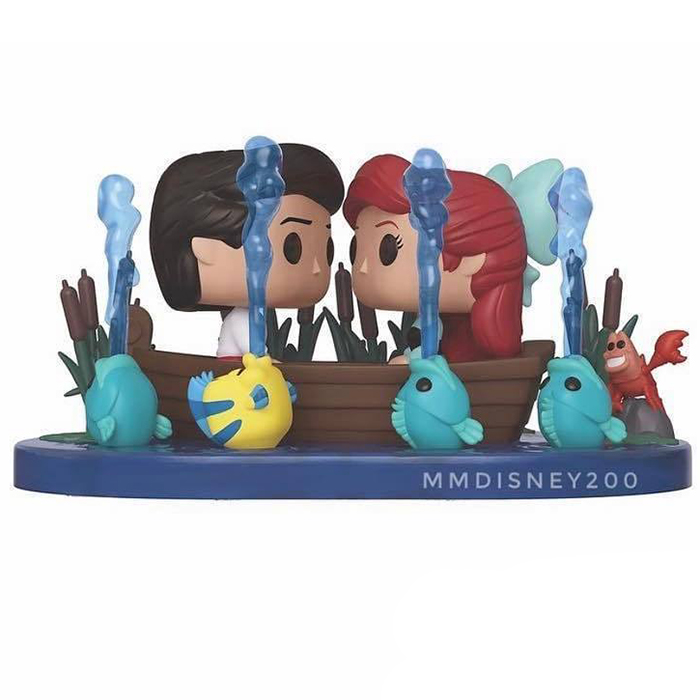 Figurines Movie Moments Kiss The Girl (La Petite Sirène)
Les figurines Funko Pop Movie Moments Kiss The Girl (La Petite Sirène) vous intéressent ?

Vérifier la disponibilité sur

Une histoire culte
La Petite Sirène est l'adaptation Walt Disney beaucoup plus joyeuse du célèbre conte d'Andersen. Ariel est la plus jeune fille de Triton, le roi des mers et elle voue une véritable passion au monde des humains dont elle collectionne les reliques. Au début de l'histoire, elle sauve un jeune prince de la noyade durant une tempête. Elle le ramène sur la plage et tombe instantanément amoureuse de lui. Souhaitant le revoir malgré l'interdiction formelle de son père de se mêler des affaires des hommes, elle va voir la sorcière Medusa. Celle-ci lui offre la possibilité d'avoir des jambes mais contre sa joli voix. Et elle devra aussi faire en sorte que le prince tombe amoureux et l'embrasse dans les trois jours ou elle deviendra l'esclave de Medusa. Elle accepte et va sur la terre ferme. Mais ne pouvant parler, elle ne peut expliquer au prince Eric que c'est elle qui l'a sauvé. Eric la recueille tout de même et semble vite s'attacher à elle. Mais, alors que les amis d'Ariel vont tout faire pour pousser le prince Eric à l'embrasser, Medusa va tout tenter pour que cela n'arrive pas.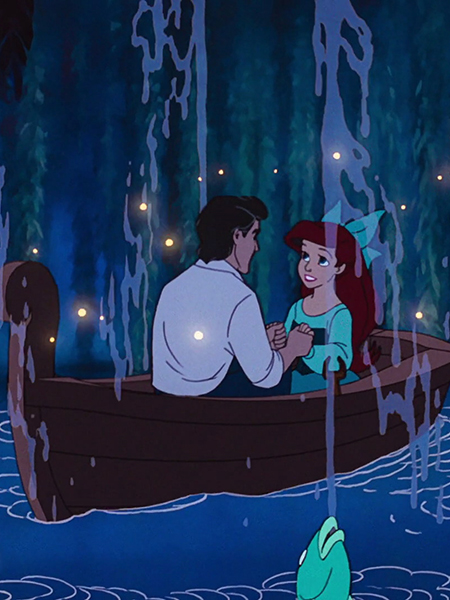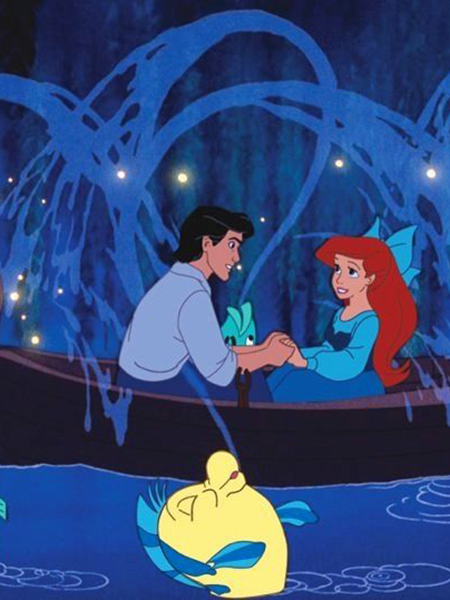 Un moment culte
Pour ce movie moments, Funko a donc représenté le moment où Eric et Ariel font une promenade romantique sur une barque et où les amis d'Ariel chantent une chanson et font une sorte de spectacle pour inciter Eric à l'embrasser. La base est donc bleue pour représenter la surface de l'eau, et dessus est posée une petite barque en bois. Eric et Ariel y sont assis face à face. Eric porte sa chemise blanche de prince et Ariel sa robe turquoise ainsi que le gros noeud assorti contrastant avec ses cheveux rouges. Autour d'eux, Polochon et d'autres petits poissons crachent de l'eau pendant que le homard Sébastien est sur un rocher entrain de chanter une chanson.