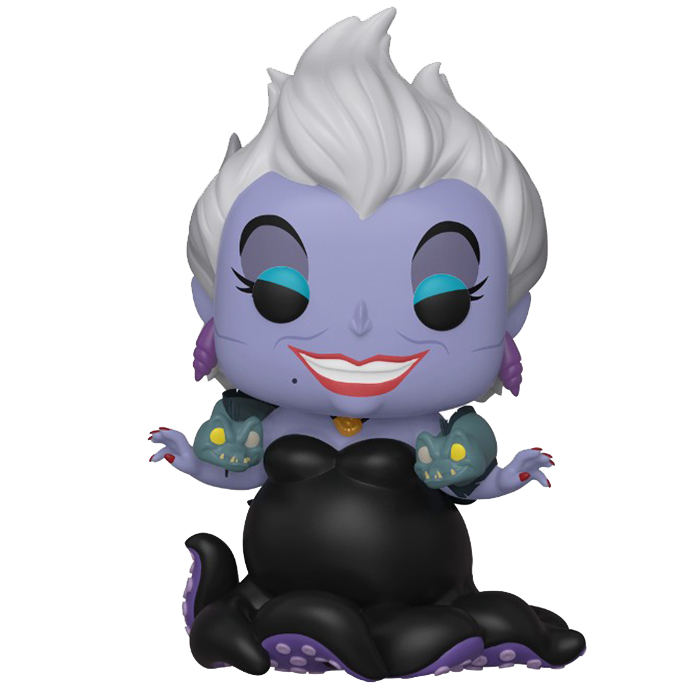 Figurine Ursula with eels (La Petite Sirène)
La figurine Funko Pop Ursula with eels (La Petite Sirène) vous intéresse ?

Vérifier la disponibilité sur

La sorcière des mers
Ursula est la fameuse sorcière des mers dans le dessin animé de Disney inspiré du célèbre conte d'Andersen. Ursula pratique la magie noire et est donc très mal vue par le roi Triton et sa cour. Cela la rend bien sûr très amer et elle serait prête à tout pour se venger. C'est alors qu'Ariel, la plus jeune fille du roi, sauve un prince humain de la noyade lors d'une terrible tempête. Elle tombe amoureuse de lui mais n'ayant pas de jambe, elle ne peut pas le rejoindre. Ursula en profite alors pour lui proposer un marché : des jambes contre sa belle voix et si le prince n'est pas tombé amoureux d'elle au bout de trois jours, la sirène deviendra son esclave. Mais contre toute attente, le prince tombe rapidement amoureux alors Ursula va tout faire pour lui mettre des batons dans les roues et empêcher cela.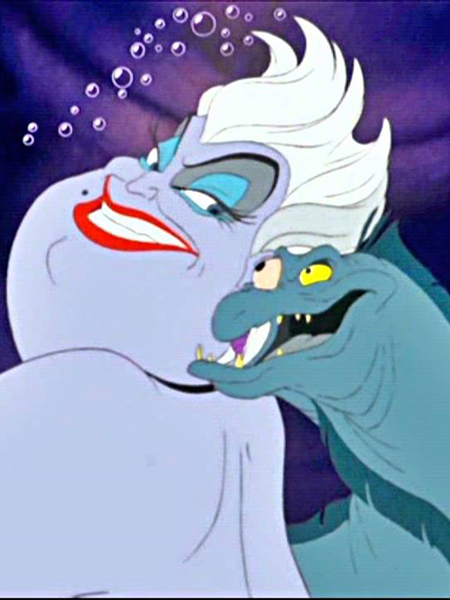 De drôles d'alliés
Pour cette nouvelle version d'Ursula, Funko a représenté la fameuse sorcière avec les deux anguilles qui l'accompagnent toujours. En haut, elle a le corps d'une femme à la peau violette avec un grand sourire, des lèves rouges et des yeux très maquillés. Ses cheveux sont blancs et flottent au dessus d'elle et elle porte des boucles d'oreille en forme de coquillage. Au niveau du corps, elle porte une robe noire qui se termine en tentacules de pieuvres. Enfin, elle est accompagnée de ses deux anguilles aux yeux jaunes autour du cou qui l'accompagnent et la protègent.