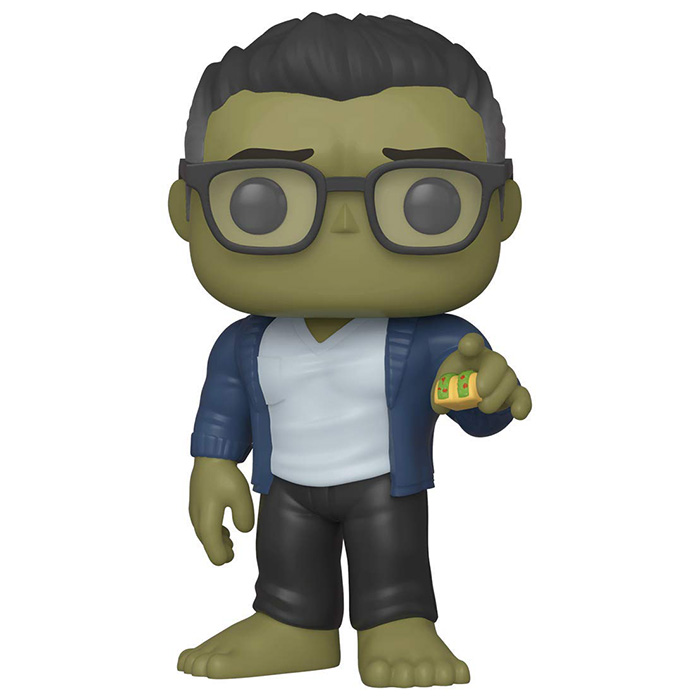 Figurine Hulk with tacos (Avengers Endgame)
La figurine Funko Pop Hulk with tacos (Avengers Endgame) vous intéresse ?

Vérifier la disponibilité sur

Un géant intelligent
Hulk est l'un des personnages principaux du film Avengers Endgame des studios Marvel. Au début du film, avec l'arrivée de Captain Marvel, les Avengers tentent une dernière attaque pour tenter d'inverser ce que Thanos a fait. Mais ce dernier a déjà détruit le gant et les pierres et il n'y a plus rien à faire. Cinq ans plus tard, alors que les Avengers restant tentent de reconstruire leur vie, Ant Man débarque après être resté coincé sur le plan quantique pendant cinq ans en ayant l'impression que cela n'a duré que quelques heures. Il a alors l'idée d'utiliser la technologie quantique pour revenir dans le passé. L'équipe recontacte Bruce Banner qui s'est adapté comme il pouvait à ce nouveau monde. En effet, après de nouvelles expériences et se sentant coupable de n'avoir pu réellement participer au combat contre Thanos, il est parvenu à conserver en permanence sa forme de Hulk mais avec sa personnalité et l'intelligence de Bruce Banner. C'est donc lui qui va commencer les expériences sur le voyage dans le temps avec Ant Man. Mais celles-ci se révélant plus compliqués que prévues, il vont faire appel à Iron Man qui s'était depuis retiré et avait eu une fille avec Pepper.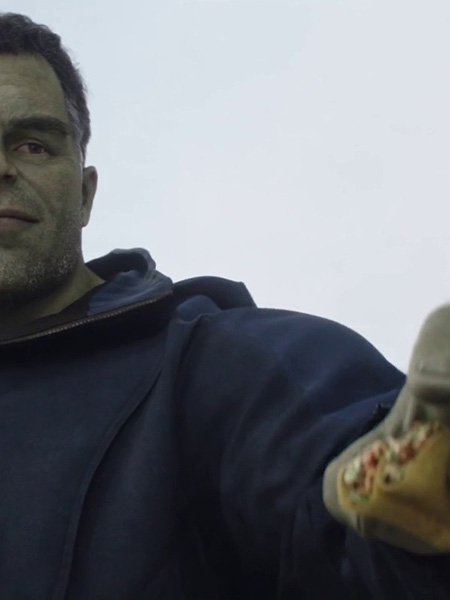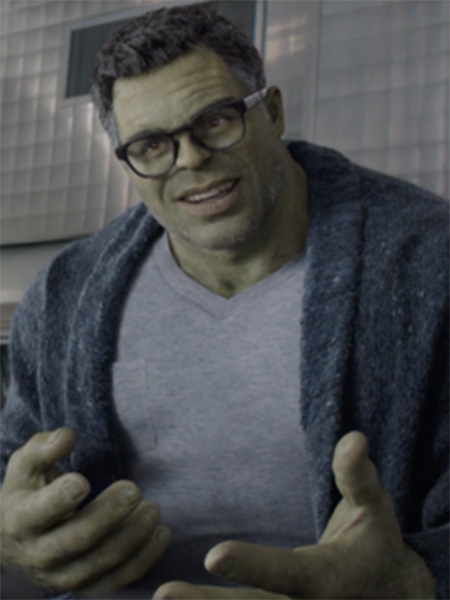 Un sympathique géant
Funko a donc ici représenté Hulk avec sa forme verte et géante mais habillé normalement au lieu d'avoir toujours ses vêtements déchirés. Il porte un pantalon noir avec un t-shirt blanc assez moulant ains qu'un gilet en laine bleu pas différent de ce qu'aurait porté Bruce Banner. Au niveau de la tête, il on retrouve sa peau verte et ses cheveux bruns coiffés en pics et il porte les lunettes de Bruce Banner. Enfin, il est représenté lors d'une scène bien spécifique où il partage un déjeuner avec Ant Man qui a ramené des tacos, ces derniers apparaissant bien sûr très petits pour Hulk.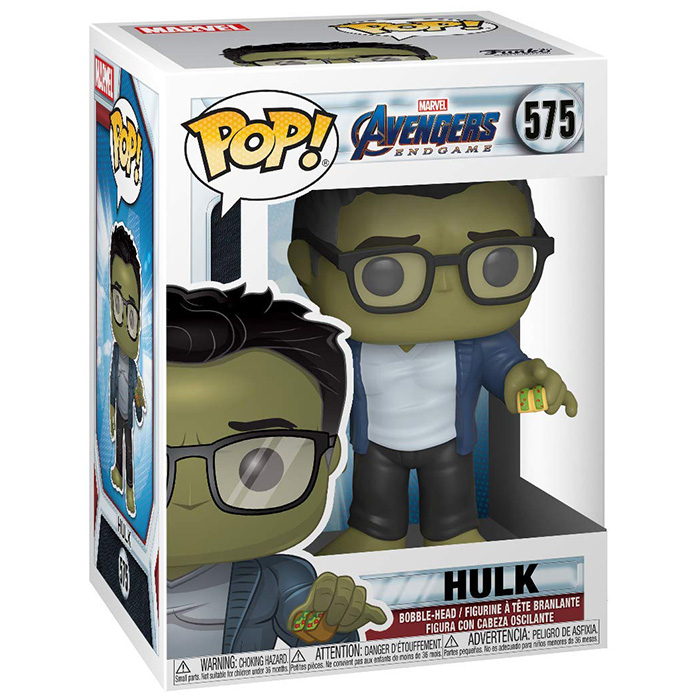 La figurine Funko Pop Hulk with tacos (Avengers Endgame) vous intéresse ?

Vérifier la disponibilité sur

Trouvable également ici :

13.90 €
Voir l'offre