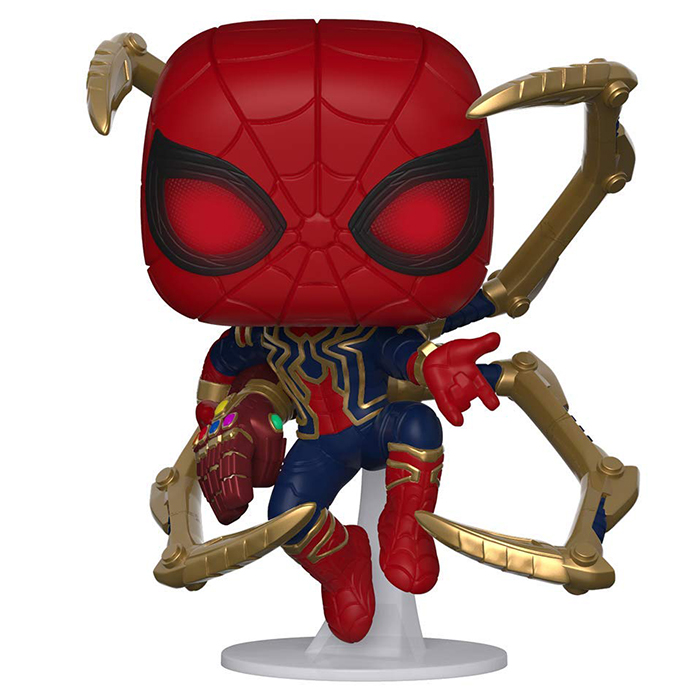 Figurine Iron Spider with gauntlet (Avengers Endgame)
La figurine Funko Pop Iron Spider with gauntlet (Avengers Endgame) vous intéresse ?

Vérifier la disponibilité sur

Une aide de dernière minute importante
A la fin de Avengers Infinity War, Thanos avait enfin réuni toutes les pierres et était parvenu à faire disparaitre la moitié de la population de la galaxie, ce qui concernait certains des Avengers ou leurs amis comme Groot, Bucky, Peter Quill, Doctor Strange ou encore Spider Man. Après que Thanos ait détruit les pierres, tout espoir semble perdu jusqu'à ce que Scott Lang débarque cinq ans plus tard, ces cinq ans passés dans le plan quantique n'ayant semblé durer que quelques heures. Tony Stark et Hulk mettent alors au point une machine à voyager dans le temps qui leur permettrait d'aller récupérer les pierres à divers moments du passé avant que Thanos les ait récupéré afin d'annuler ce qu'il a fait. Leur mission réussit et ils parviennent à ramener tout le monde en montant les pierres sur un nouveau gantelet mais cela attire l'attention d'un Thanos du passé qui les suit dans le présent et un nouveau combat épique pour le contrôle des pierres commence. Même avec l'aide de tous les héros disparus, les Avengers vont devoir faire des sacrifices pour sauver à nouveau leur planète.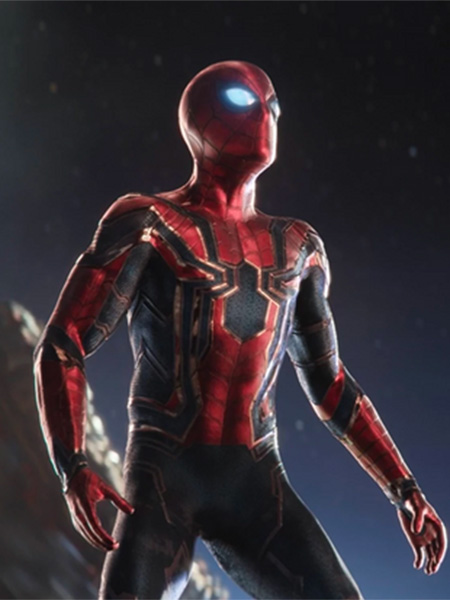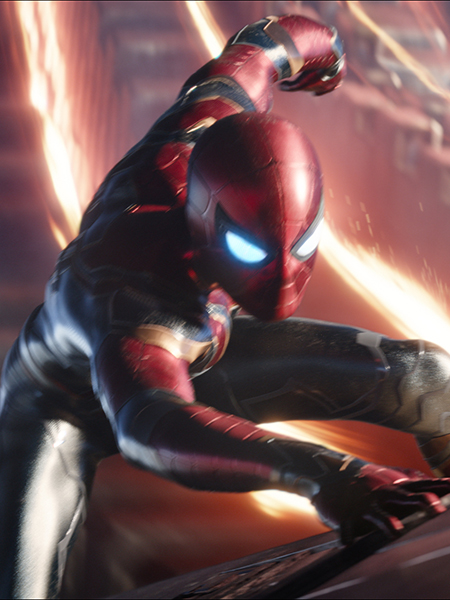 Une mission importante
Funko a ici représenté Spider Man avec sa tenue d'Iron Spider améliorée par Tony Stark pendant l'ultime combat contre Thanos. En effet, après que les Avengers soient parvenus à ramener tout le monde, le Thanos du passé est bien décidé à récupérer le gantelet et l'utiliser pour détruire toute la galaxie afin de reprendre à zéro cette fois. Les Avengers doivent donc le tenir à distance. Iron Spider est donc ici en plein vol maintenant par un socle en plastique transparent et ses pattes d'araignée déployées pour l'atterrissage. Sa tenue est toujours rouge et bleu avec des motifs de toiles mais avec aussi quelques éléments dorés qui rappellent le style d'Iron Man. Dans sa main droite, il tient donc le nouveau gantelet ressemblant beaucoup à l'armure d'Iron Man avec les six pierres posées dessus et qui va passer de main en main afin d'éviter Thanos.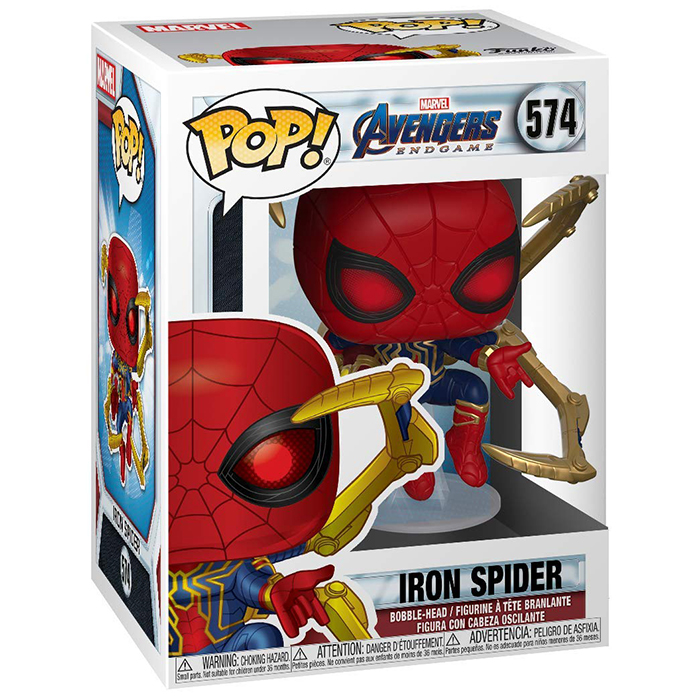 La figurine Funko Pop Iron Spider with gauntlet (Avengers Endgame) vous intéresse ?

Vérifier la disponibilité sur

Trouvable également ici :

14.99 €
Voir l'offre