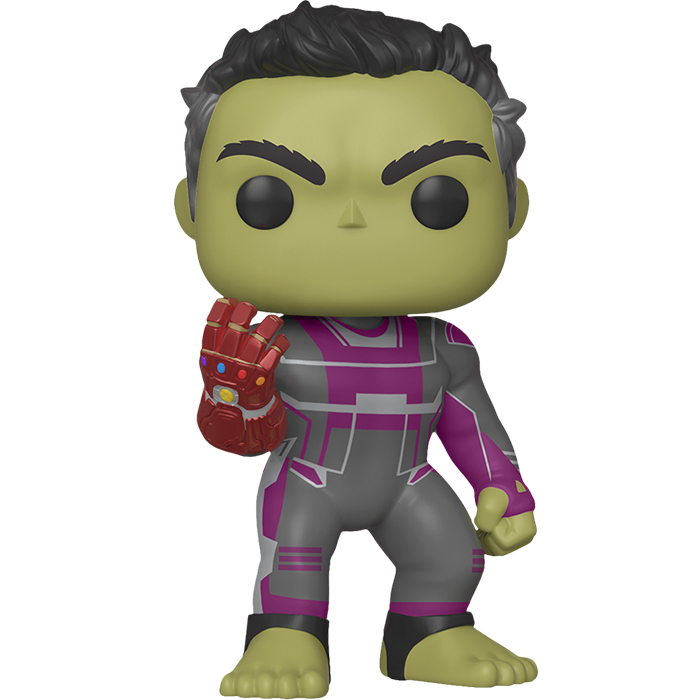 Figurine Hulk with Infinity Gauntlet (Avengers Endgame)
La figurine Funko Pop Hulk with Infinity Gauntlet (Avengers Endgame) vous intéresse ?

Vérifier la disponibilité sur

Le plus fort des Avengers
Hulk est l'un des personnages principaux des films Avengers en général et de Avengers Endgame en particulier. Après le snap de Thanos, Bruce Banner était l'un des Avengers encore présent et a fait partie de la mission pour tenter de récupérer le gant. Après avoir appris que Thanos l'avait déjà détruit, on retrouve les Avengers cinq ans plus tard. Alors que certains comme Tony Stark ont tourné la page et que d'autres tentent de leur mieux de contrôler la situation comme Black Widow, Bruce Banner s'est remis à ses expériences. Frustré de ne pouvoir utiliser toute la force de Hulk tout en restant en plein contrôle de son esprit, il a finalement réussi à stabiliser le physique de Hulk tout en étant encore lui-même. Ainsi quand Ant-Man revient et propose une solution pour récupérer les pierres dans le passé, Hulk est l'un des premiers à travailler dessus. Et une fois les pierres récupérées et assemblées sur un gant, il est bien sûr le premier à se proposer pour le porter. En effet, un humain normal n'est pas censé pouvoir supporter le contact de ses objets puissants. Il enfile donc le gant et parvient finalement à claquer des doigts et ramener toutes les personnes que Thanos avait fait disparaitre. Mais ce n'est pas sans gravement abimer son bras.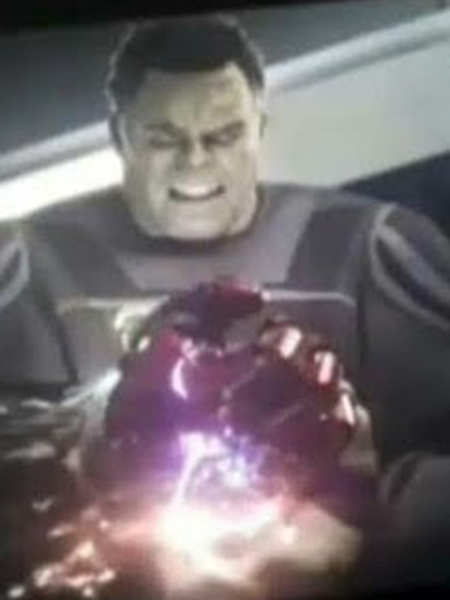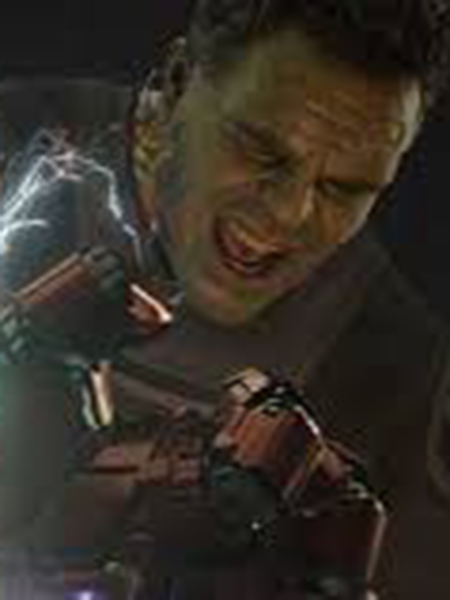 Toute la puissance de Hulk
Pour cette nouvelle version de Hulk, Funko l'a donc représenté en version super sized portant le fameux gant comprenant les six pierres d'infinité. Celui-ci est très clairement basé sur la combinaison d'Iron-Man et adapté à la main imposante de Hulk. Il porte aussi la combinaison moulante fait exprès pour lui et censé s'adapter à son changement de taille (même si ce n'est plus nécessaire aujourd'hui). Celle est grise avec des éléments violets rappelant la tenue classique de Hulk dans les comics. Enfin, son corps est bien sûr tout vert mais son visage n'est pas fâché comme avant et on retrouve juste ses sourcils broussailleux ainsi que ses cheveux noirs en pics.