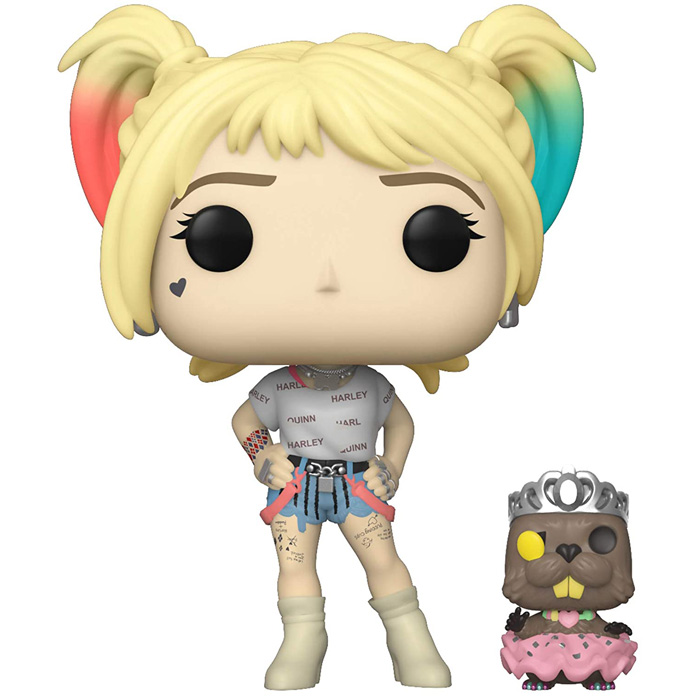 Figurine Harley Quinn with beaver (Birds of Prey)
La figurine Funko Pop Harley Quinn with beaver (Birds of Prey) vous intéresse ?

Vérifier la disponibilité sur

Un personnage délirant
Harley Quinn est l'héroïne du film Birds Of Prey. Ce film des studios DC s'inspire des comics Rebirth racontant la nouvelle vie d'Harley Quinn après avoir mis fin à sa relation avec le Joker. Harley s'est émancipé et n'a plus besoin du Joker mais elle ne profite plus non plus de sa protection, notamment contre Roman Sionis, qui lui en veut depuis qu'elle a cassé les deux jambes de son chauffeur. Elle va alors proposer de lui rendre service en retrouvant une jeune fille en possession d'un trésor mais elle se prend d'affection pour la jeune Cassandra et la prend sous son aile. Elle sera aidée dans sa tache par Black Canary, nouvelle chauffeuse de Sionis ainsi que Renee Montoya, une inspectrice et de la mystérieuse Huntress qui semble décidée à s'en prendre à tous les mafieux de la ville.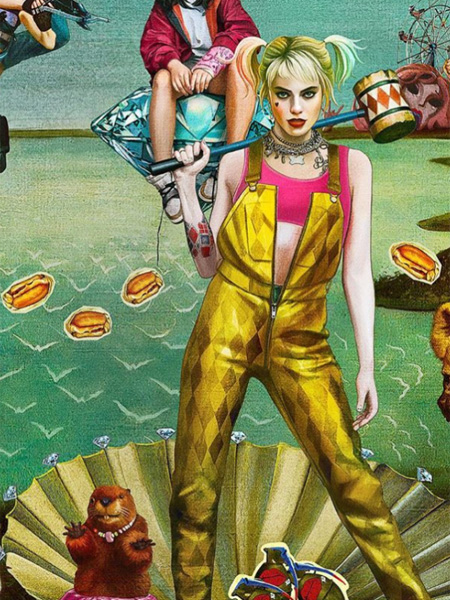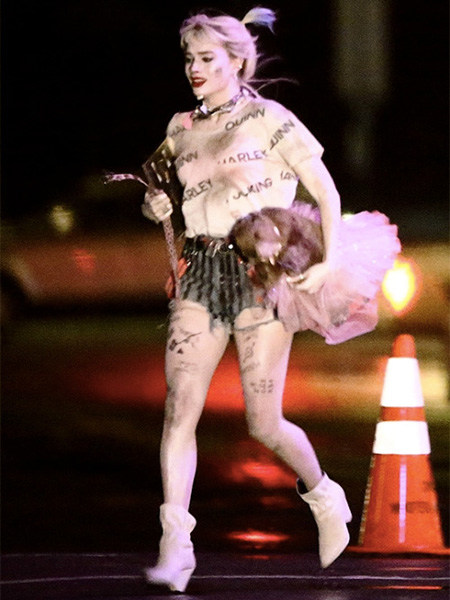 Une jeune femme bizarrement affectueuse
Harley Quinn est ici représentée avec le castor empaillé auquel elle est très attachée, à qui elle parle et à qui elle fait porter toutes sortes de vêtements. Elle porte ici un mini short en jean avec des bretelles retombant sur le côté, des bottines beiges et un t-shirt avec son nom imprimé dessus. On retrouve ses nombreux tatouages sur ses bras et ses cuisses. Au niveau de la tête, on retrouve ses fameux cheveux blonds avec une petite frange et deux couettes dont les pointes sont bleues ou roses. Enfin, elle est donc accompagnée de Beaver à qui elle fait porter un diadème et un tutu rose.