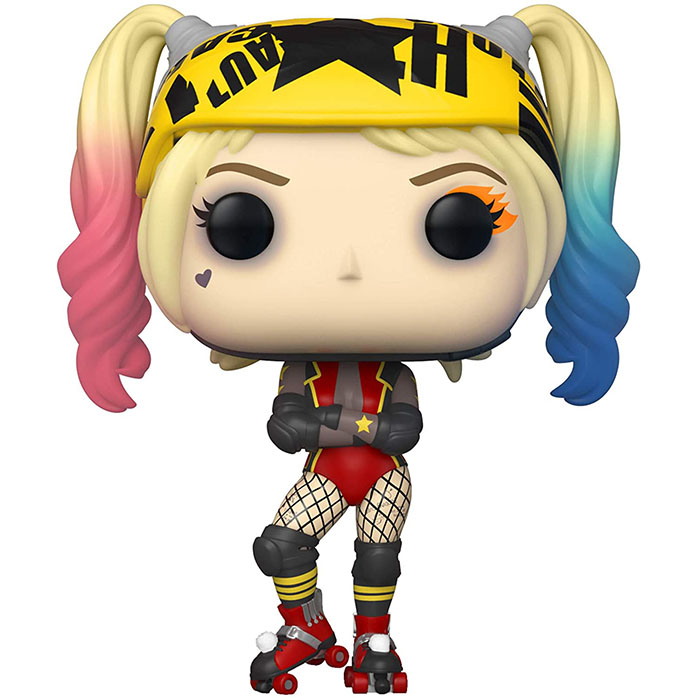 Figurine Harley Quinn Roller Derby (Birds of Prey)
La figurine Funko Pop Harley Quinn Roller Derby (Birds of Prey) vous intéresse ?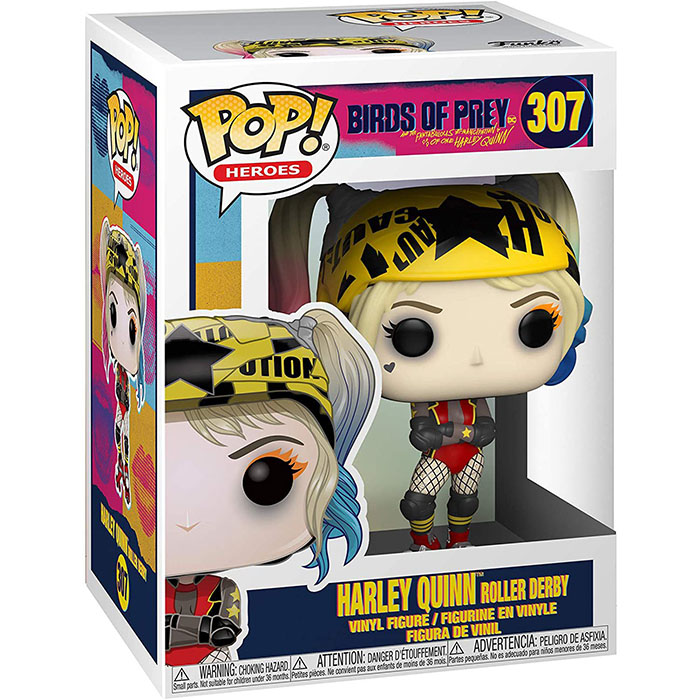 Vérifier la disponibilité sur

Une nouvelle vie
Harley Quinn est l'héroïne déjantée du film Birds of Prey, le film s'inspirant des comics Rebirth de DC Comics. Il raconte la vie d'Harley Quinn après que celle-ci ait rompu avec le Joker et repris une vie plus ou moins normale sans commettre de crimes et s'adonnant à des hobbies plus sains comme le roller derby. Le film est raconté par Harley Quinn elle-même. Mais ne bénéficiant plus de la protection du Joker, Roman Sionis s'en prend elle après qu'elle ait cassé les jambes de son chauffeur. Elle propose alors de retrouver une jeune femme pour lui. Mais quand elle la trouve, elle se prend d'affection pour elle et décide de la protéger de Sionis. Elle sera aidée par Huntress, Black Canary et la policière Renée Montoya.
Une nouvelle passion
Harley Quinn est ici représentée avec sa tenue de roller derby. Elle porte un justaucorps rouge, noir et jaune avec des collants en résille. Aux pieds, elle porte des rollers classiques rouges et noirs. Elle porte aussi de hautes chaussettes noires et jaunes ainsi que des protections aux genoux et aux coudes. Sur sa tête, elle porte un casque noir et jaune laissant ressortir les deux couettes sur le dessus. Ses cheveux sont blonds avec les pointes bleues et rouges. Elle a aussi un coeur tatoué sous l'oeil et des flammes dessinées autour des yeux.