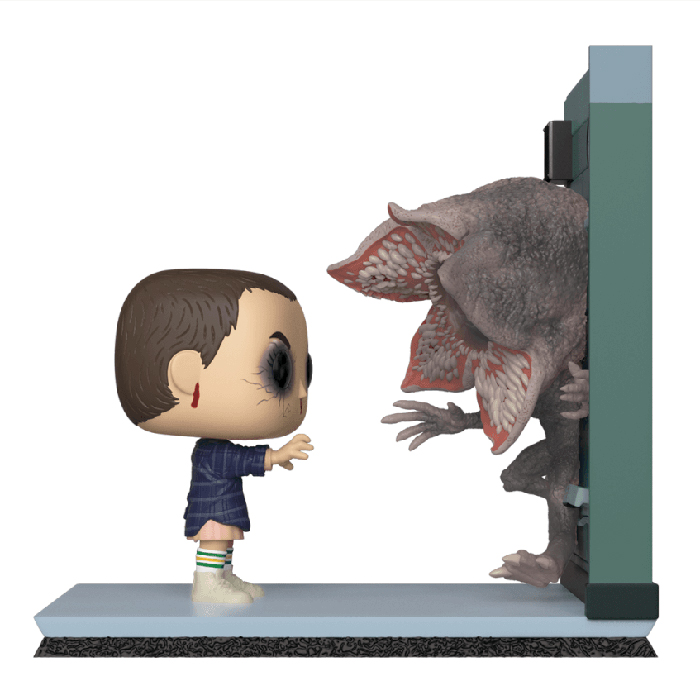 Figurines Movie Moments Eleven with Demogorgon (Stranger Things)
Les figurines Funko Pop Movie Moments Eleven with Demogorgon (Stranger Things) vous intéressent ?

Vérifier la disponibilité sur

Une puissance incroyable
Eleven est l'une des mystérieuses héroïnes de la série Stranger Things. Au début de la saison 1, elle s'enfuit d'un laboratoire secret et se réfugie dans un diner. Le propriétaire la nourrit mais la jeune fille ne parle presque pas. On se rend très vite compte qu'elle est recherchée par des gens très dangereux qui sont prêts à tuer pour la récupérer et faire en sorte que personne ne connaisse son secret. En effet celle-ci semble avoir des pouvoirs de télékinésie. Elle s'échappe à nouveau et tombe nez à nez avec Like, Lucas et Dustin qui sont à la recherche de leur ami Will, disparu mystérieusement. Ils décident de la recueillir et de l'aider à se cacher. Au fur et à mesure de la saison, on comprend qu'Eleven, grâce à ses pouvoirs psychiques, a ouvert une brèche vers une affreuse dimension parallèle et libéré le monstre qui a enlevé Will. A la fin de la saison, c'est donc aussi elle qui va le combattre.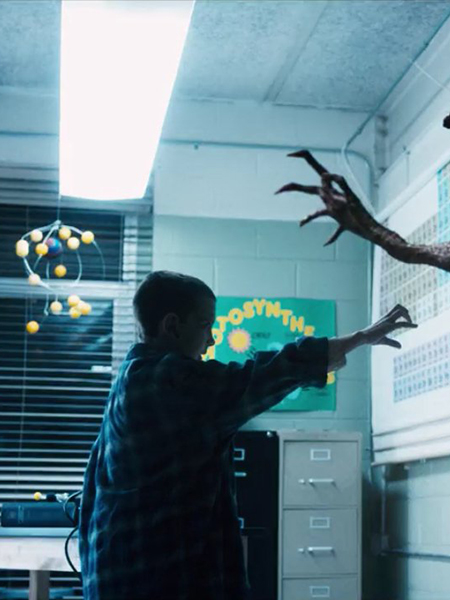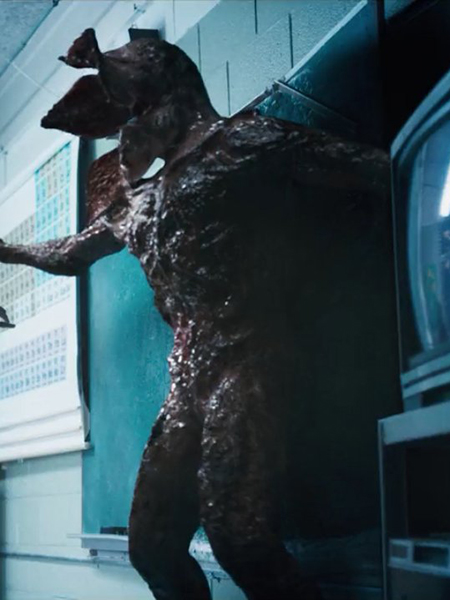 Une scène culte
Pour ce premier movie moments Stranger Things, Funko a donc représenté Eleven dans cette fameuse où elle combat le Demogorgon dans l'école des garçons. Celui-ci est entrain de passer entre les dimensions à travers le passage dans le mur d'une salle de classe, les mains en avant et son horrible tête ressemblant à une plante carnivore tournée vers Eleven. La jeune fille est, quant à elle, debout avec les mains en avant, comme lorsqu'elle utilise son pouvoir. Ses oreilles et son nez saignent et les veines autour de ses yeux sont très saillantes. Elle porte la robe rose et les baskets que Mike a empruntées à sa soeur ainsi que la chemise bleue qu'il lui a prêtée.