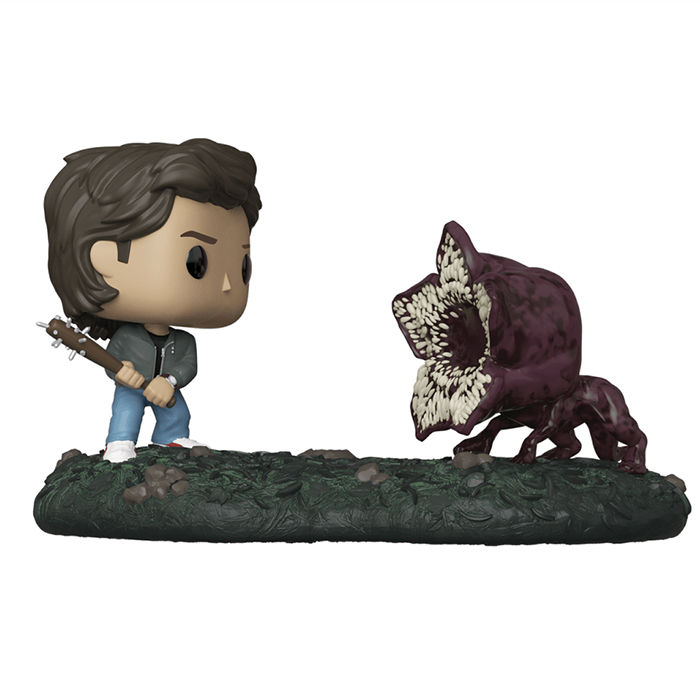 Figurines Movie Moments Steve with Demodogs (Stranger Things)
Les figurines Funko Pop Movie Moments Steve with Demodogs (Stranger Things) vous intéressent ?

Vérifier la disponibilité sur

Une incroyable évolution pour ce personnage
Steve est un sympathique personnage de la série Stranger Things n'ayant pourtant pas commencé ainsi au début de la série. Il était au départ le petit ami populaire et superficiel de Nancy mais après avoir vécu les événements surprenants et traumatiques avec elle et les autres à la fin de la saison un, il a changé. Mais au début de la saison deux, Nancy ne se remet pas de la mort de sa meilleure amie et du fait qu'elle est forcée de cacher la vérité à sa famille et avoue à Steve qu'elle n'est pas vraiment amoureuse de lui. Après leur rupture et alors que Steve venait chez elle pour essayer de la récupérer, il se retrouve embarqué par Dustin dans une quête pour tenter de retrouver le drôle d'animal qu'il avait trouvé et se trouve finalement être la forme intermédiaire du Demogorgon. Alors qu'ils sont rejoints par Lucas et Max, Steve se donne pour mission de protéger les plus jeunes tout en tentant de combattre ce que Dustin décide d'appeler un demodog.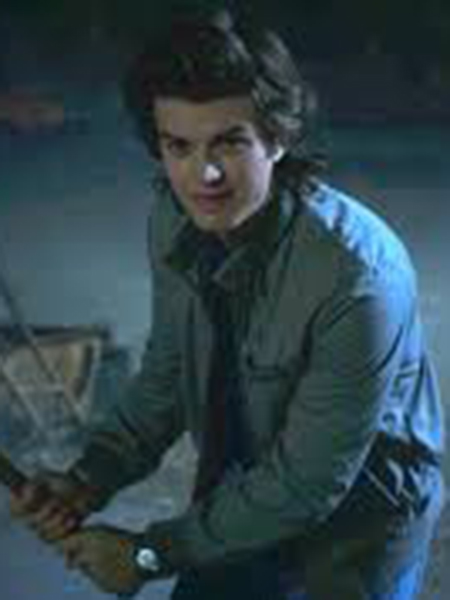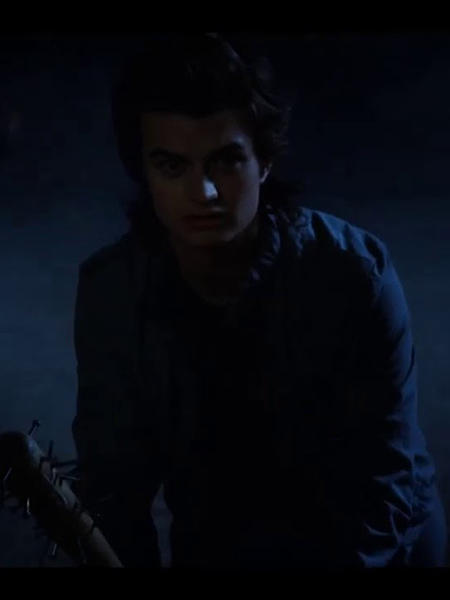 Toujours aussi cool
Pour ce movie moments Stranger Things, Funko a choisi de représenter Steve quand il est face au demodog à la décharge, là où Dustin a décide de l'attirer. On voit donc un sol de terre inégal et Steve qui se tient, batte plantée de clous à la main, pour combattre le demodog. Steve porte sa tenue bien typiquement années 80 avec un jean bleu, des baskets blanches et un petit blouson gris, sans parler de ses cheveux au brushing parfait. Le demodog lui est donc sur quatre pattes et sa tête ressemblant à une plante a ses "pétales" grandes ouvertes vers Steve.