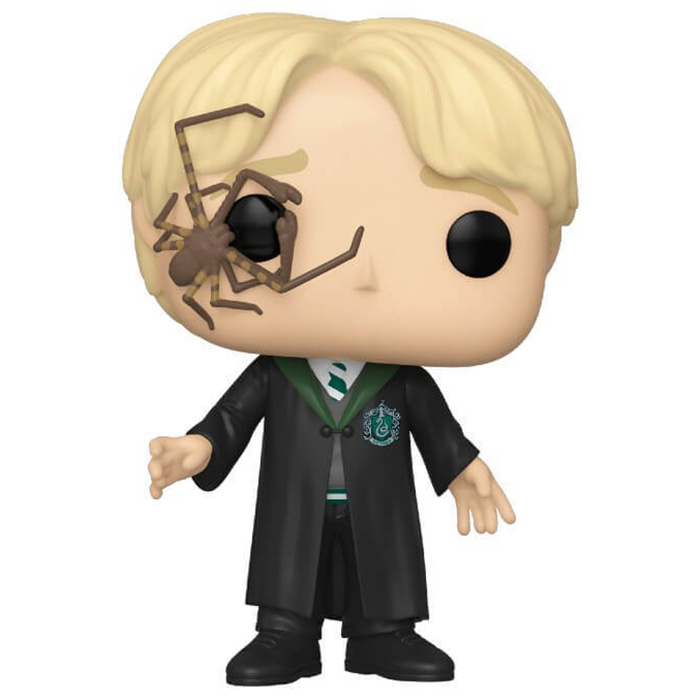 Figurine Draco Malfoy with spider (Harry Potter)
La figurine Funko Pop Draco Malfoy with spider (Harry Potter) vous intéresse ?

Vérifier la disponibilité sur

Un courage limité
Draco Malfoy est un personnage important de l'univers Harry Potter. Il arrive à Poudlard en même temps qu'Harry mais est placé, comme son père avant lui, dans la maison Serpentard. Très vite, il n'hésitera pas montrer ses idées, calquées sur celles de son père, celle de la pureté du sang des sorciers et de sa sympathie pour Voldemort. Dans le quatrième film, Dumbledore engage l'aurore Mad-Eye Moody comme nouveau professeur de défense contre les forces du mal et ce dernier a des méthodes plutôt radicales (on apprendra plus tard que c'était en fait le mangemort Barty Crouch junior qui avait pris son apparence sur l'ordre de Voldemort). Afin d'enseigner les trois sorts inexcusables aux élèves de Poudlard, il n'hésite pas à les utiliser sur une araignée qu'il fait grossir. Il utilise d'abord le sort de contrôle, puis celui de torture avant d'utiliser le pire, celui de mort. Quand Draco n'hésite à pas se moquer de Ron qui a peur des araignées, Mad-Eye envoie l'araignée directement sur son visage.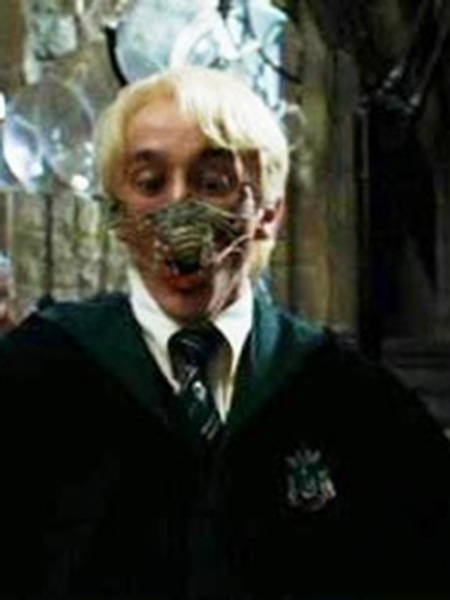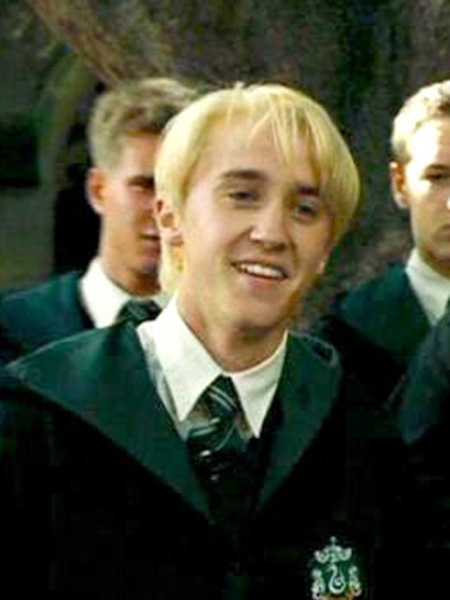 Une assistante pas rassurante
Funko a donc ici représenté Draco avec la version agrandie de l'araignée sur son visage. Il porte sa robe de sorcier noire avec l'intérieur vert ouverte sur son uniforme classique de Poudlard. Il porte un pantalon noir, une chemise blanche, une cravate verte et blanche ainsi qu'un gilet gris aux couleurs de sa maison. Sa tête est penchée et affiche une expression très inquiète, ce qui est compréhensible puisque l'araignée est directement sur son oeil et presque aussi grande que la moitié de son visage. Enfin, on retrouve, comme toujours, ses cheveux blonds très clairs.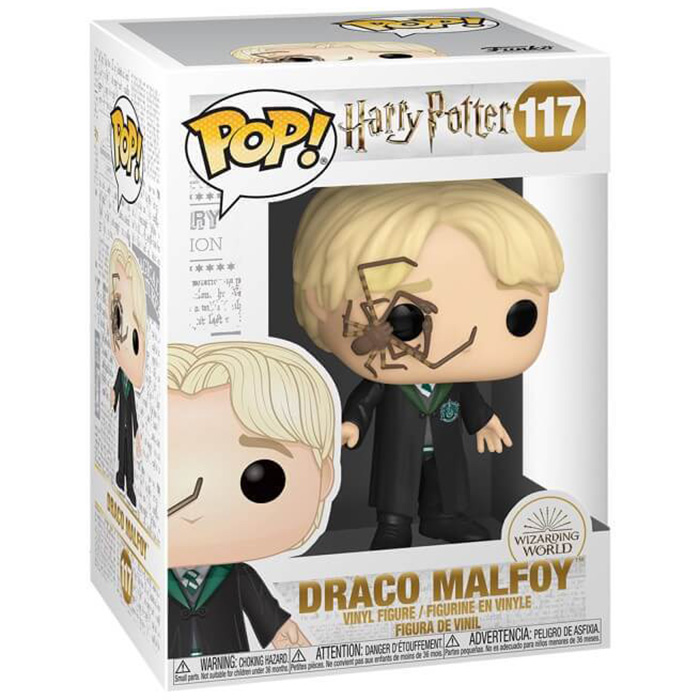 La figurine Funko Pop Draco Malfoy with spider (Harry Potter) vous intéresse ?

Vérifier la disponibilité sur

Trouvable également ici :

13.90 €
Voir l'offre