Figurine Neville Longbottom with Monster Book (Harry Potter)
La figurine Funko Pop Neville Longbottom with Monster Book (Harry Potter) vous intéresse ?

Vérifier la disponibilité sur

Un garçon maladroit
Neville Longbottom est un personnage important de la saga Harry Potter. C'est un garçon qui entre à Poudlard la même année qu'Harry Potter, Ron et Hermione. Il est lui aussi placé dans la maison Gryffondor et partage une chambre avec Ron, Harry et Seamus. Dès le début, le jeune garçon se démarque par sa maladresse et sa tendance à se retrouver malgré lui dans les ennuis. Mais avec le temps, il prouve un certain courage et surtout un talent pour l'herbologie qui le passionne particulièrement. On apprend aussi qu'il vit avec sa grand-mère parce que ses parents furent torturés par Voldemort et qu'ils devinrent fous car ils refusèrent de donner la moindre information. Cela a bien sûr forgé le caractère de ce jeune garçon et il sera l'un des premiers à croire Harry quand celui-ci annoncera le retour de Voldemort. En troisième année, Hagrid devient le professeur de soins aux créatures magiques et son livre de cours pas ordinaire donne du fil à retordre à de nombreux élèves, y compris Neville.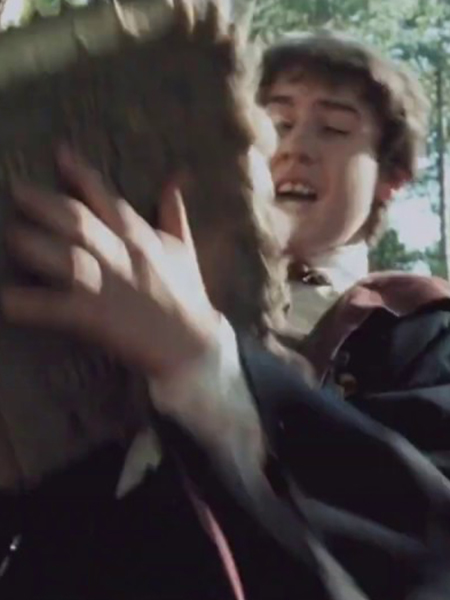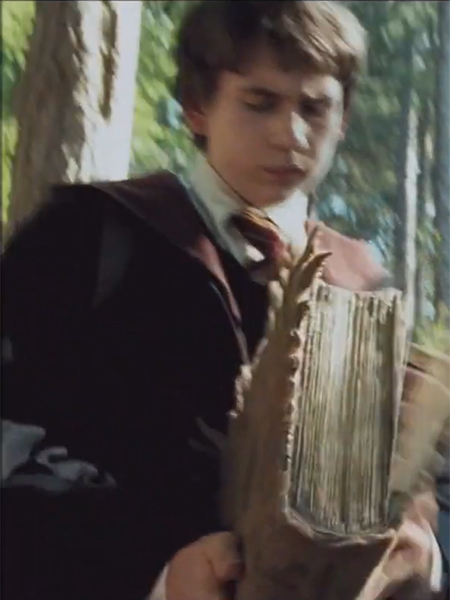 Des cours compliqués
Pour cette nouvelle version de Neville, Funko l'a représenté tenant ce fameux livre sur les monstres qui a tendance à attaquer si on ne pense pas à caresser la tranche avant de l'ouvrir. Il tient donc ce livre entre ses deux mains et on peut voir ses dents prêtes à attaquer. Au niveau des vêtements, il porte son uniforme de Poudlard avec un pantalon noir et une chemise blanche sortant de pantalon après qu'il ait dû se battre avec le livre. Il porte aussi sa cravate aux couleurs de Gryffondor et un gilet à moitié déchiré. Sa robe de sorcier est elle ouverte avec l'intérieur rouge. Au niveau de la tête, ses courts cheveux bruns retombent devant son front en mèches décoiffées.