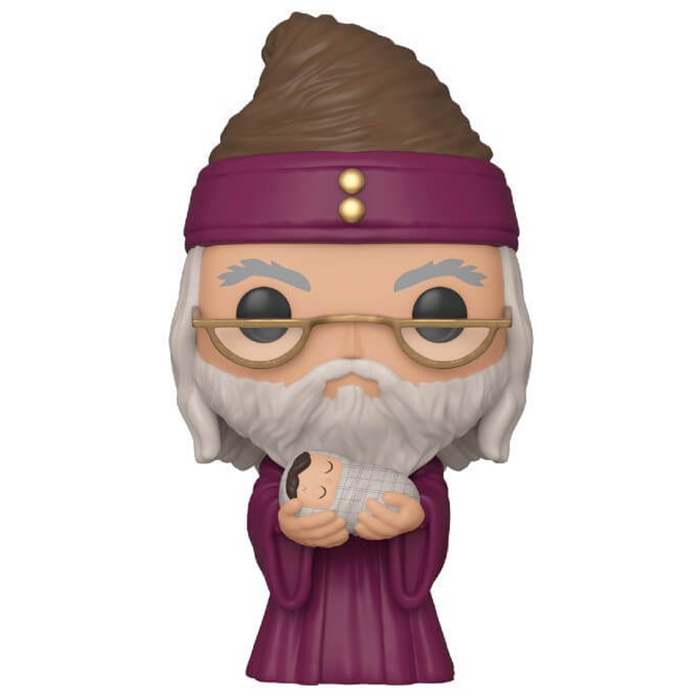 Figurine Albus Dumbledore with Baby Harry (Harry Potter)
La figurine Funko Pop Albus Dumbledore with Baby Harry (Harry Potter) vous intéresse ?

Vérifier la disponibilité sur

Un nouveau départ
Albus Dumbledore est le directeur de l'école de magie Poudlard dans la fameuse saga Harry Potter. Il est considéré comme l'un des sorciers les plus puissants au monde. Quand Harry Potter n'avait qu'un an, le sorcier maléfique Voldemort tenta de le tuer après qu'une prophétie lui apprit que ce garçon pourrait être celui qui parviendrait à le vaincre. Ses parents furent tués mais parvinrent à le protéger grâce à une forme de magie ancienne qui affaiblit énormément Voldemort. Dumbledore, un proche de ses parents et chef de l'ordre du phénix luttant contre le sorcier maléfique, décida de confier le bébé à sa tante et son oncle moldus. Ceux-ci n'étaient pas très favorables à la magie mais cela semblait être la meilleure solution afin qu'Harry soit protégé le plus longtemps des dangers qui l'attendaient.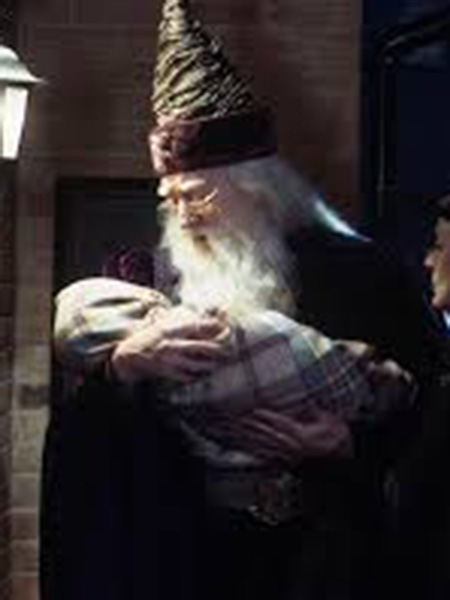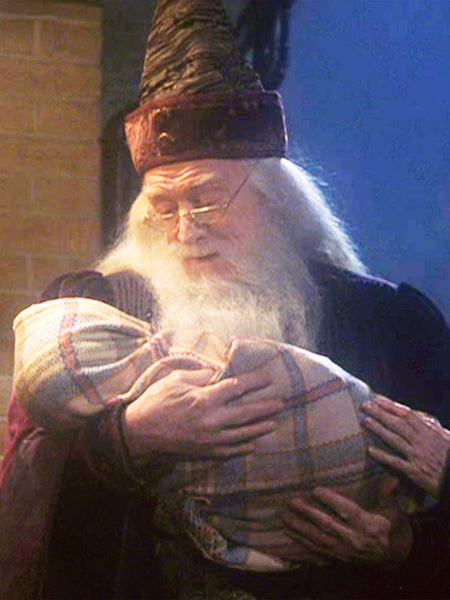 Un moment clé
Pour cette nouvelle version du personnage de Dumbledore, Funko a décidé de le représenter tel qu'on le voit dans l'une des premières scènes des romans et des films, quand Hagrid confie le bébé à Dumbledore afin que celui-ci le dépose à la porte des Dursley. Il porte sa longue robe bordeaux avec de larges manches ainsi qu'un chapeau pointu dont la couleur du bord est assortie et le reste est en cuir marron. Il porte aussi une longue barbe blanche ainsi que des cheveux blancs et des lunettes dorées en demi-lunes. Enfin, il tient donc le jeune Harry dans ses bras tout emmitouflé d'un tissu à carreaux. Seul son visage avec sa petite cicatrice en forme d'éclair est visible.