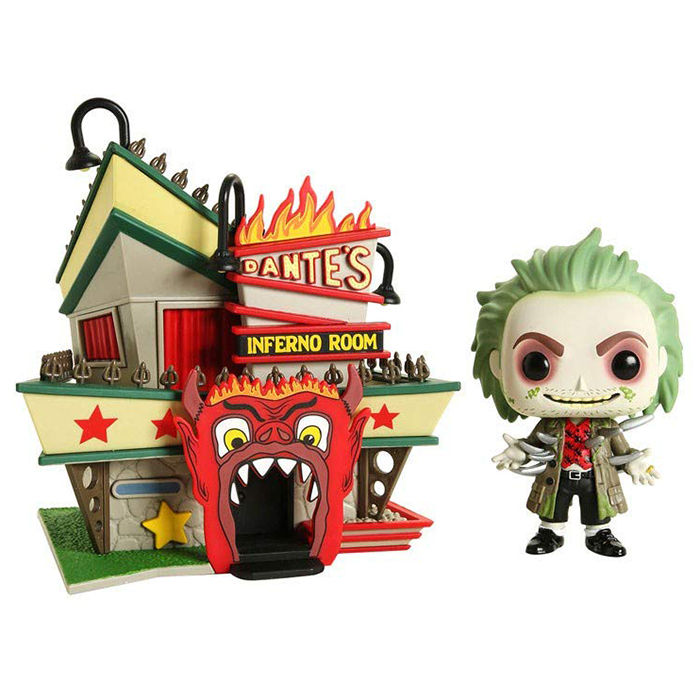 Figurine Beetlejuice with Dante's Inferno Room (Beetlejuice)
La figurine Funko Pop Beetlejuice with Dante's Inferno Room (Beetlejuice) vous intéresse ?

Vérifier la disponibilité sur

Un arnaqueur du monde des morts
Beetlejuice est un personnage important de la comédie fantastique de Tim Burton : Beetlejuice. Dans ce film, les Metland vivent une petite vie bien tranquille et heureuse dans leur maison à la campagne jusqu'au jour où ils ont accident de voiture mortel. Ils se retrouvent alors dans leur maison et apprennent que la règle est qu'ils doivent y rester et la hanter pendant un certain nombre d'années. Mais c'est alors que vient s'installer dans leur maison une famille New-Yorkaise bien décidée à tout changer et pas très impressionnée par les tentatives des fantômes à les faire partir. C'est alors qu'ils voient la pub de Beetlejuice, un membre du monde des morts comme eux qui se présente comme bio-exorciste et pourrait selon lui les débarrasser des vivants qui les gênent. Les Metland hésitent vu les méthodes employés par ce dernier et encore plus quand ils commencent à s'attacher à Lydia, la jeune fille du couple de vivants. Mais Beetlejuice n'a pas dit son dernier mot.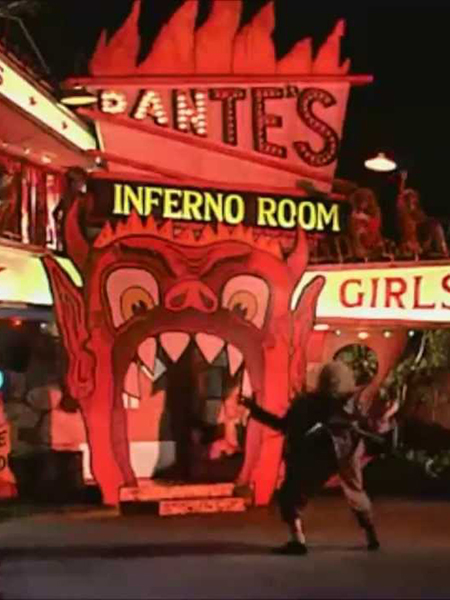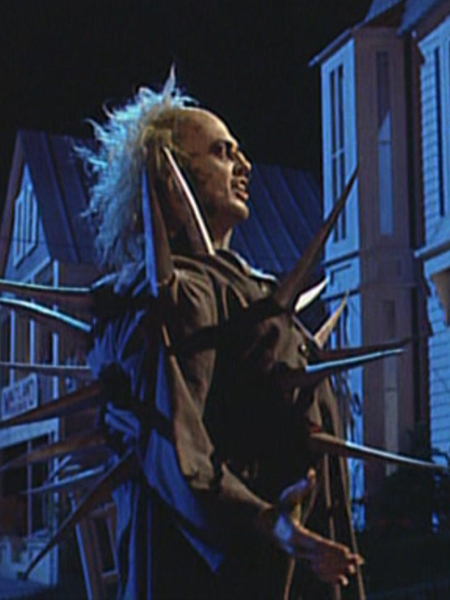 Un lieu approprié pour Beetlejuice
Pour cette figurine Pop Town, Beetlejuice est représenté quand il apparait en petit dans la maquette de la ville dans le grenier des Metland et qu'il fait aussi apparaitre une sorte de boite de strip-tease. Lui porte un costume au pantalon trop court et à la chemise rouge trop petite avec un un imperméable beige très sale. Sa peau est pâle, ses cheveux verts et ses yeux cerclés de rouge. On peut aussi voir les piquants sortant de son corps pour se défendre au moment où les Metland tentent de l'attraper. La boite de strip-tease s'appelle Dante's Inferno room. Elle semble composée de plusieurs étages avec une perspective très étrange et tordue. L'entrée est la bouche grande ouverte d'une démon et l'ensemble est décoré de flammes et de petits pics de démons.