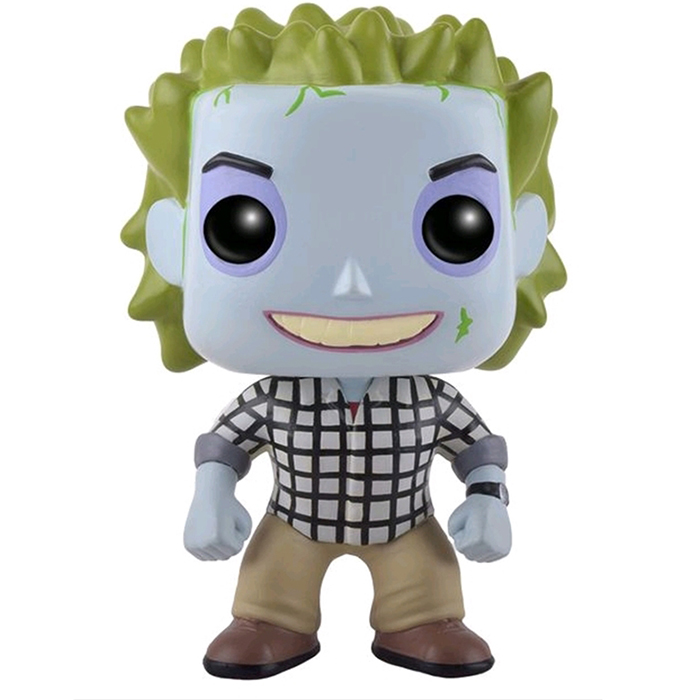 Figurine Beetlejuice with Adam's clothes (Beetlejuice)
La figurine Funko Pop Beetlejuice with Adam's clothes (Beetlejuice) vous intéresse ?

Vérifier la disponibilité sur

Un fantôme facétieux
Beetlejuice est le fameux bio-exorciseur de la comédie fantastique Beetlejuice réalisée par Tim Burton. Le film raconte l'histoire de Adam et Barbara Maitland, un jeune couple heureux vivant à la campagne et dont la vie est plus que bouleversée quand ils meurent dans un accident de voiture. Ils apprennent alors qu'ils devront vivre dans leur maison pendant encore 125 ans en tant que fantômes. Mais le problème est qu'ils n'aiment pas bien la nouvelle famille de snobs New-Yorkais qui s'est installé chez eux et est entrain de tout re-décorer. Malheureusement, leurs tours de fantômes assez classiques n'impressionnent pas beaucoup les nouveaux-venus. C'est alors que débarque Beetlejuice, un membre du monde des morts à la réputation douteuse qui dit être capable de les débarrasser des vivants. Et alors que les Maitland hésitent à faire appel à lui, Beetlejuice va tout tenter pour les convaincre.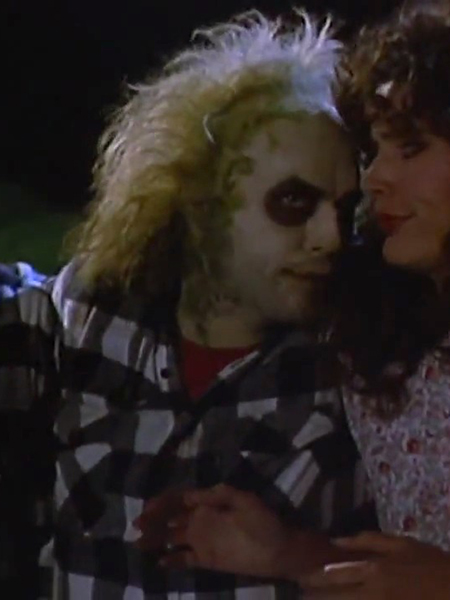 Toutes les techniques sont bonnes pour convaincre
Beetlejuice est ici représenté dans la scène où il porte les même vêtements qu'Adam pour convaincre le couple qu'il est comme eux. Il porte donc un pantalon marron clair avec des chaussures marrons et une chemise à carreaux noire et blanche avec les manches retroussées et une montre au poignet. Au niveau de la tête, on retrouve sa peau gris bleu plutôt maladive ainsi que ses yeux cernés et ses cheveux verts. Sa bouche est comme d'habitude ouverte sur un grand sourire malsain et on voit une substance verte couler de certaines de ses plaies.