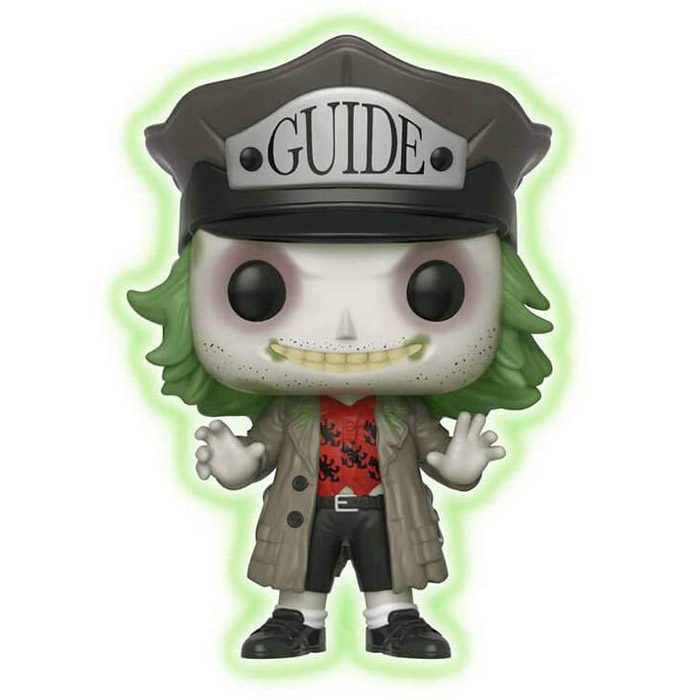 Figurine Beetlejuice Glows in the Dark (Beetlejuice)
La figurine Funko Pop Beetlejuice Glows in the Dark (Beetlejuice) vous intéresse ?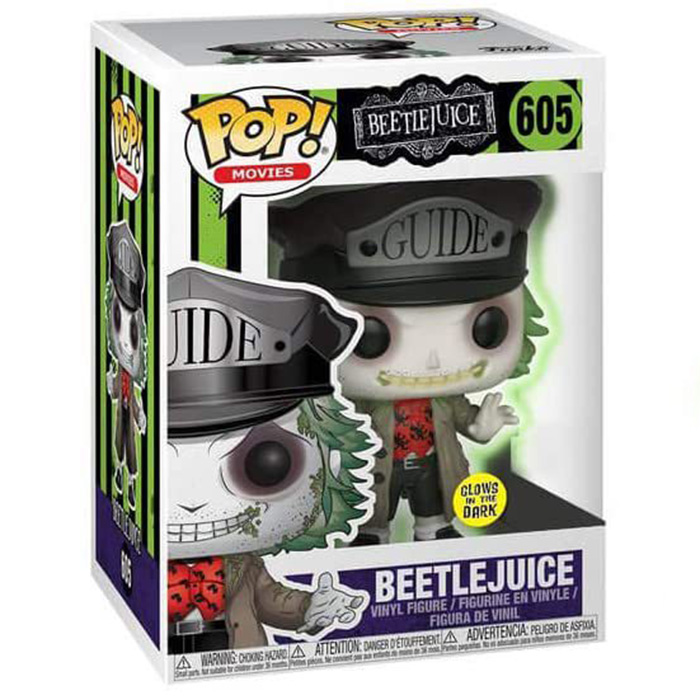 Vérifier la disponibilité sur

Un exorciste du vivant
Beetlejuice est un des personnages principaux du film Beetlejuice de Tim Burton. Barbara et Adam Maitland vivent une vie heureuse et paisible dans leur jolie maison à la campagne jusqu'au jour où ils ont un accident de voiture. Quand ils rentrent chez eux, tout leur semble bizarre et pour cause, ils n'ont pas survécu. Ils vont vite apprendre qu'ils vont devoir rester dans leur maison pendant plusieurs centaines d'années avant de passer à l'étape suivante. Mais les Maitland ont du mal à accepter les nouveaux habitants New-Yorkais qui défigurent leur belle maison. C'est alors que Beetlejuice entre en jeu. Il est une sorte d'exorciste des vivants, clamant qu'il peut se débarrasser de n'importe quel vivant qui dérange. Mais ce dernier a très mauvaise réputation dans le monde des morts, en plus d'être répugnant, menteur et grossier, et on recommande aux Maitland de ne pas faire appel à lui. Mais ils ne vont peut-être pas avoir le choix.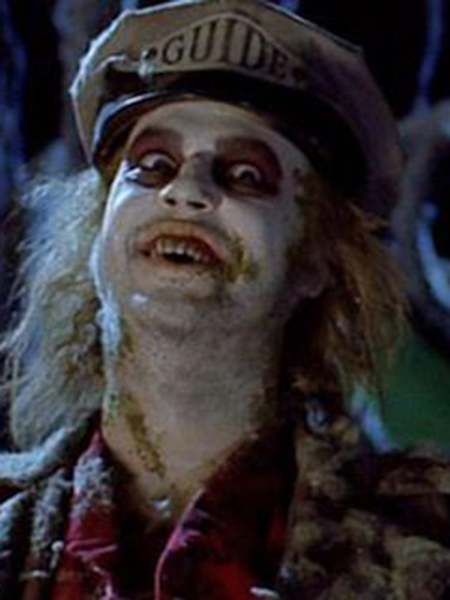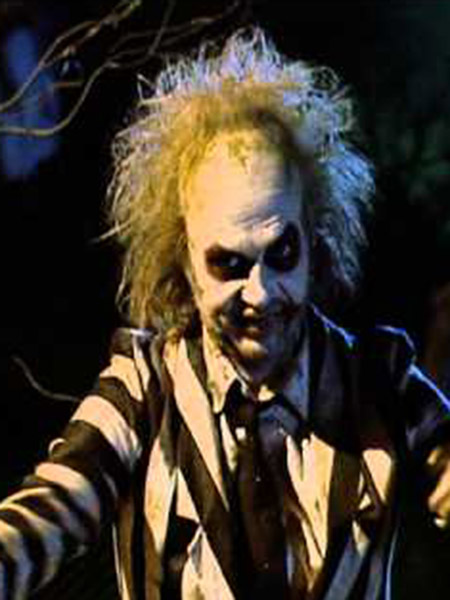 Une apparence pas rassurante
Beetlejuice a ici représenté en version glows in the dark avec la tenue de guide qu'il porte dans la scène où on le rencontre pour la première fois dans le cimetière miniature de la maquette d'Adam. Il porte un pantalon trop court avec une chemise rouge trop petite aux motifs de scorpions. Il porte aussi une sorte de long par-dessus à volants. Sa peau est blanche avec des tâches de vert et de moisi qui ne donnent pas vraiment confiance. Enfin, il a les cheveux verts et porte une casquette de guide.