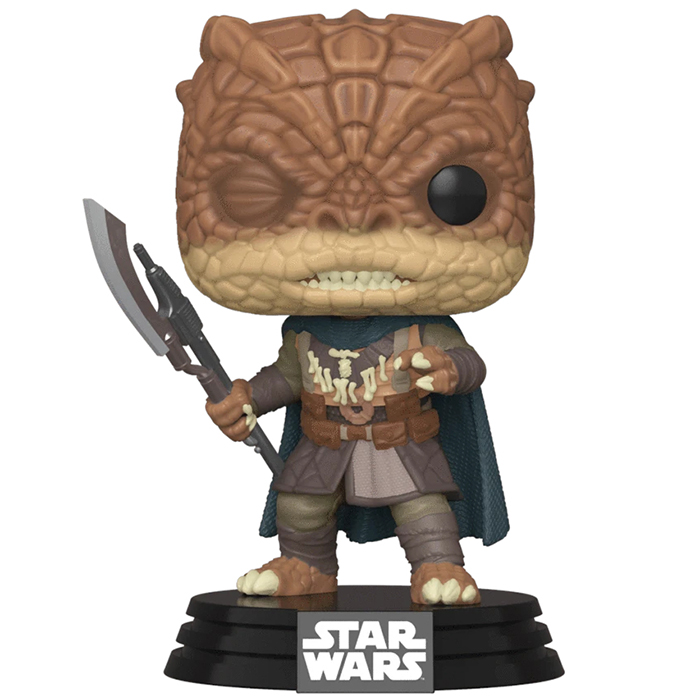 Figurine Trandoshan Thug (Star Wars The Mandalorian)
La figurine Funko Pop Trandoshan Thug (Star Wars The Mandalorian) vous intéresse ?

Vérifier la disponibilité sur

Un malfrat du désert
Le trandoshan thug est un personnage croisé par le Mandalorian dans la série Star Wars du même nom. Le mandalorian est un mystérieux chasseur de primes issu du peuple des mandalorians qui l'ont recueilli avec la mort de ses parents durant une attaque. Au début de la série, il accepte une mission pour un client ancien membre de l'empire qui le paye particulièrement cher pour lui ramener la personne en question. Il se rend alors sur la planète désertique Arvala-7 où il trouve la cible qui est en fait un jeune enfant d'une espèce inconnue. Après l'avoir récupéré auprès d'une bande de malfrats, il l'emmène avec lui mais est à nouveau attaqué par d'autres malfrats dont deux trandoshan qui tentent de récupérer le mystérieux enfant. Heureusement, le mandalorian est parfaitement capable de se débarrasser d'eux.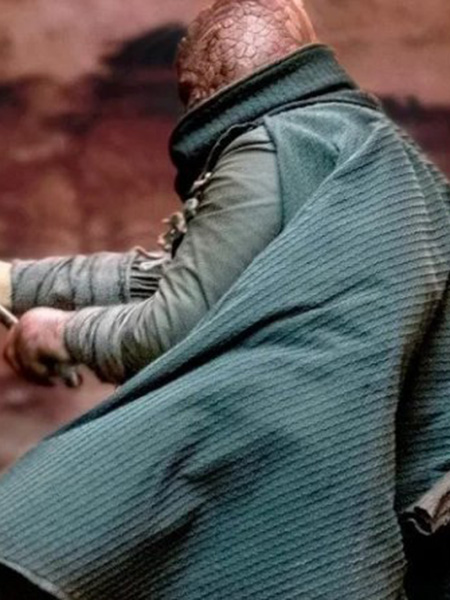 Un étrange reptilien
Les trandoshan sont des créatures humanoïdes à l'aspect reptilien. Il se tiennent sur des pieds à trois doigts aux griffes pointues mais leurs mains semblent proches de mains humaines si ce n'est pour leur peau marron/beige recouverte d'écailles. Au niveau de la tête, on retrouve un visage plus ou moins humain mais le nez est très plat comme un reptile et ils ont deux rangées de dents très pointues ainsi que des sortes d'excroissances osseuses sur le dessus du crane. Il porte de vêtements dans des tons de marrons, gris et verte avec une longue cape et un collier semblant être fait de petits os. Enfin, il tient dans sa main une arme semblant mêler hache et pistolet.