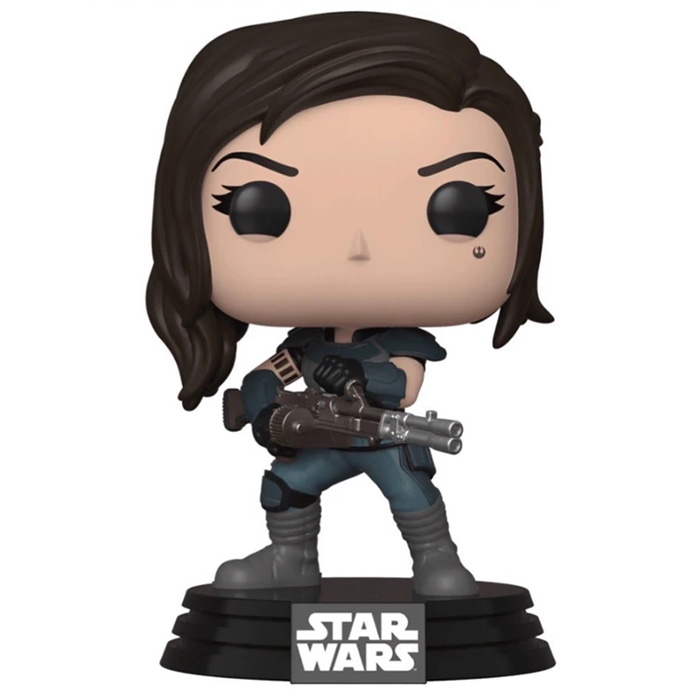 Figurine Cara Dune with Heavy Blaster (Star Wars The Mandalorian)
La figurine Funko Pop Cara Dune with Heavy Blaster (Star Wars The Mandalorian) vous intéresse ?

Vérifier la disponibilité sur

Une véritable alliée
Cara Dune est un personnage secondaire mais assez important que l'on rencontre dans la série Star Wars The Mandalorian. Cette série suit les aventures du chasseur de primes connu sous le nom du Mandalorian dont la vie prend un drôle de tournant quand il décide de garder et protéger l'enfant d'une autre espèce qu'il aurait du ramener à son client, faisant de lui un homme très recherché par tous les autres chasseurs de primes de la galaxie. Il rencontre Cara Dune sur une planète sur laquelle il espère se cacher un temps. C'est une ancienne soldat de l'alliance rebelle devenue mercenaire. Le mandalorian préfère quitter la planète, ayant peur d'être reconnu, mais il est alors approché par deux hommes d'un peuple qui subit des attaques répétées d'un autre peuple qui leur vole leurs récoltes. Le Mandalorian accepte de les aider et propose alors de faire équipe avec Cara Dune. Ensemble, ils vont apprendre aux villageois à se défendre et les débarrasser de leurs attaquants. Plus tard, Cara Dune va accepter de l'aider à nouveau quand il retourne sur la planète où son maître de guilde lui a proposé d'annuler son avis de recherche en échange d'aide pour le débarrasser des hommes qui ont pris le contrôle de la ville. C'est l'une des alliées les plus fiables du mandalorian parmi toutes les personnes que l'on rencontre durant la saison.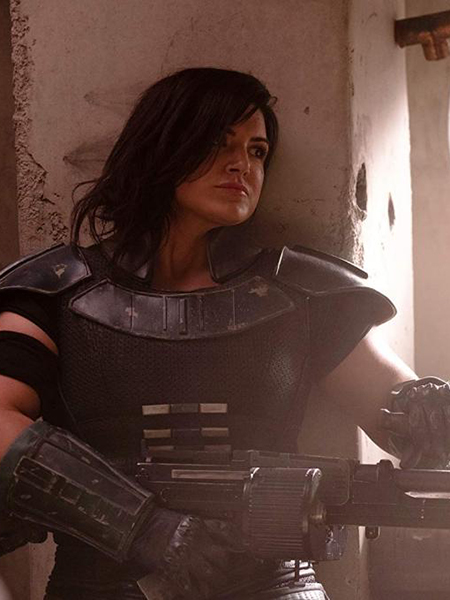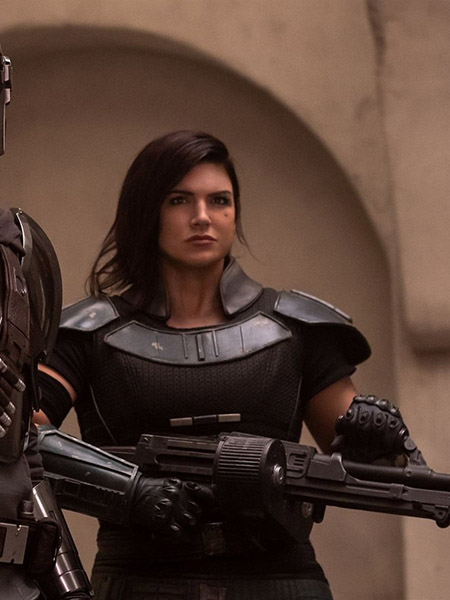 Une vraie guerrière
Pour cette nouvelle version de Cara Dune, Funko l'a représentée avec le heavy blaster qu'elle utilise la seconde fois qu'elle se bat aux côtés du Mandalorian. Elle porte un pantalon bleu avec de grosses bottes grises et une armure légère au niveau du torse, des genoux et des bras. Elle se tient en posture de combat avec le blaster entre ses deux mains. Au niveau de la tête, on retrouve ses cheveux noirs coiffés vers un côté de son visage. Enfin, on retrouve les bandes tatouées sur son bras ainsi que le petit tatouage symbole de la résistance sous son oeil gauche.