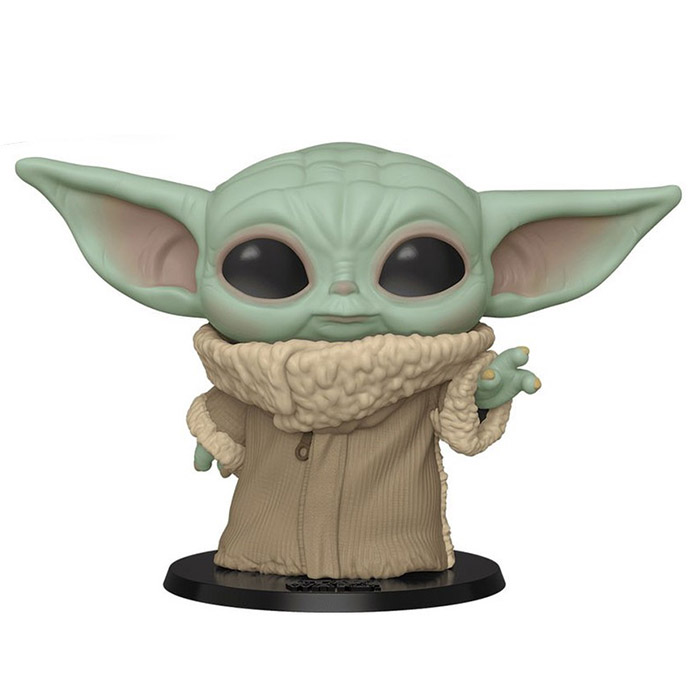 Figurine The Child Supersized (Star Wars The Mandalorian)
La figurine Funko Pop The Child Supersized (Star Wars The Mandalorian) vous intéresse ?

Vérifier la disponibilité sur

Un enfant prometteur
The Child est le nom donné à celui qui semble être Yoda en version bébé dans la série Star Wars The Mandalorian. En effet, cette série se déroulant plusieurs centaines d'années avant les trilogies Star Wars, Yoda est encore bébé qui ne parle pas et dont on ne connait donc pas le nom. Il est la première mission (dans la série) du chasseur de primes The Mandalorian. Son client est un ex-membre de l'empire qui n'inspire pas beaucoup confiance au héros mais ce dernier étant très généreux, il ne peut pas refuser. Il parvient à trouver l'enfant mais en chemin pour le ramener son client, ce dernier fait preuve d'étonnantes capacités et sauve même le héros à plusieurs reprises. Il le délivre à son client mais change finalement d'avis et revient récupérer l'enfant. Il se retrouve alors avec de nombreux autres chasseurs de primes sur le dos et va donc devoir fuir avec l'enfant. Au cours des épisodes suivants, on va se rendre compte que ce dernier est définitivement capable de surprenantes choses malgré son jeune âge.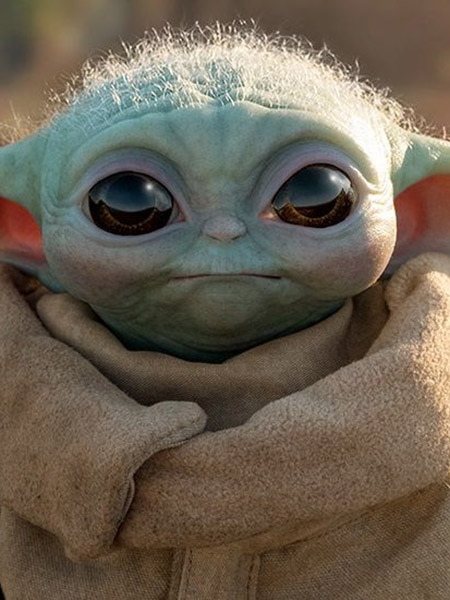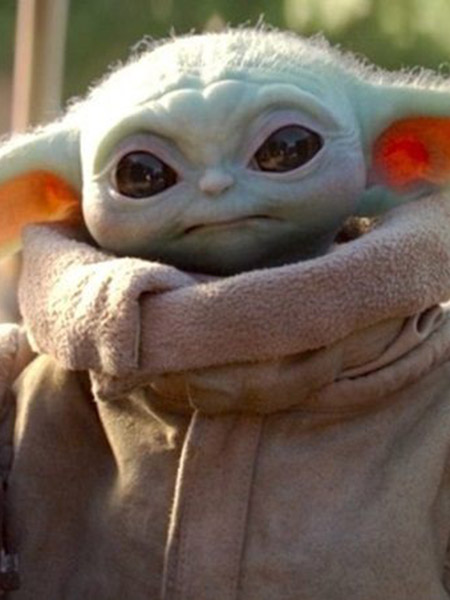 Les débuts d'un maître Jedi
Funko a ici représenté le jeune Yoda en version supersized de 25 cm. Il est posé sur un petit socle noir tout simple avec les mots Star Wars ressortant en relief. Il est debout et porte cette petite robe beige qu'il porte tout le long de la série. Celle-ci est doublée d'une laine épaisse au niveau des bras et du col et elle comporte une fermeture éclair. Au niveau de la tête, on retrouve sa peau verte avec des touches de rose au niveau des yeux ou des oreilles. Il a de grandes oreilles pointues et l'une de ses mains est levée vers l'avant comme quand il est entrain d'utiliser la force.