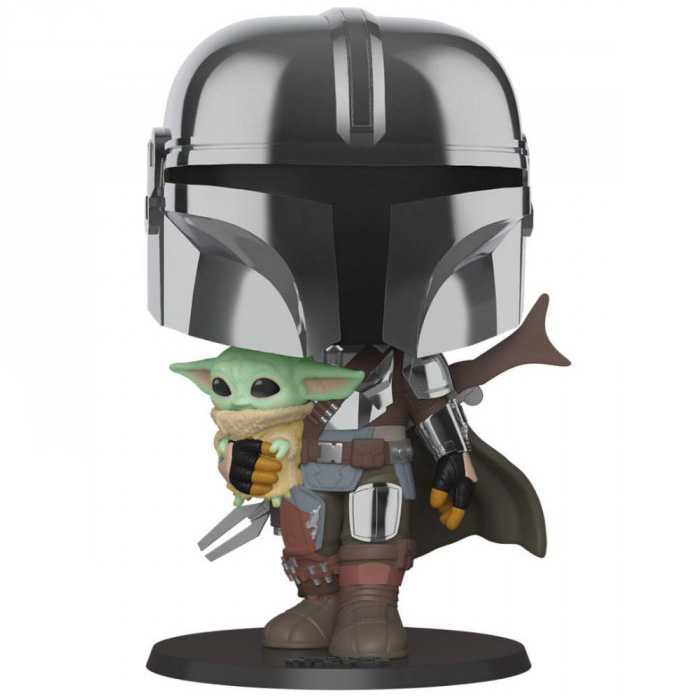 Figurine The Mandalorian with the Child Supersized (Star Wars The Mandalorian)
La figurine Funko Pop The Mandalorian with the Child Supersized (Star Wars The Mandalorian) vous intéresse ?

Vérifier la disponibilité sur

Un duo inimitable
The Mandalorian est le héros de la série Star Wars The Mandalorian. Celle-ci se déroule plusieurs centaines d'années avant le début de la première trilogie dans une galaxie un peu chaotique où l'empire vient de tomber. Le Mandalorian est un mystérieux chasseur de primes issu d'un peuple qui cultive le secret au point qu'il ne doit jamais enlever son casque et révéler son visage en public. Au début de la série, il accepte une mission consistant à ramener un jeune enfant à un ancien membre de l'empire. Il s'acquitte de sa mission et ramène l'étrange enfant semblant être le fameux maître Yoda quand il était bébé à son client. Mais entre temps, il s'est attaché à l'enfant, d'autant plus que ce dernier lui a sauvé la vie grâce à la force, et il ne fait pas du tout confiance à son client. Il décide alors de retourner chercher l'enfant. Il devient alors à son tour la cible de tous les chasseurs de prime de la galaxie. Heureusement, en chemin, il va rencontrer quelques alliés en plus de tous ces nouveaux ennemis.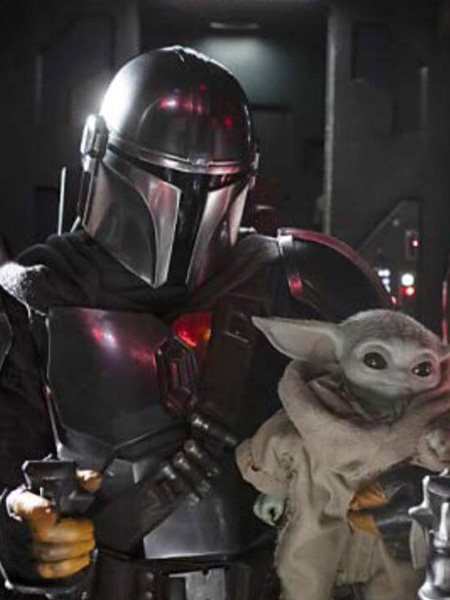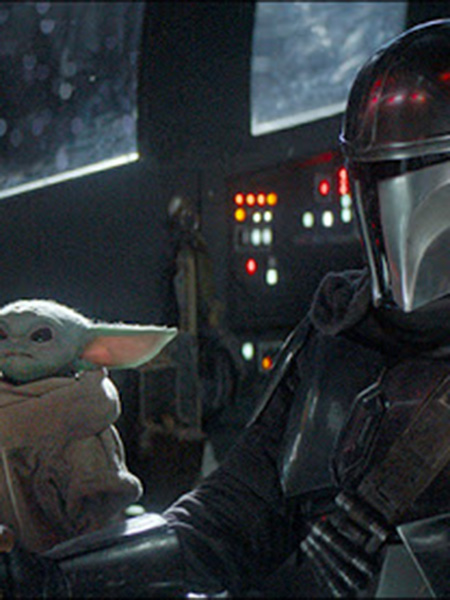 Les débuts d'un maître Jedi
Funko a donc ici représenté ce fameux duo en version supersized de 25 cm. Le Mandalorian porte sa tenue des premiers épisodes. Son armure est à ce moment assez sommaire avec des bouts de cuir et de tissu de différentes couleurs et seulement quelques morceaux de métal au niveau des bras, des épaules et d'un genou. Il porte aussi une cape marron ainsi que son arme produisant des décharges électriques dans le dos. Son visage est lui complètement caché par son casque au style bien spécifique des mandaloriens. Enfin, il tient donc le jeune Yoda dans ses bras avec sa peau verte et ses adorables grandes oreilles. Il se tient avec un bras légèrement en avant, un petit sourire et sa longue robe beige lui tenant chaud.