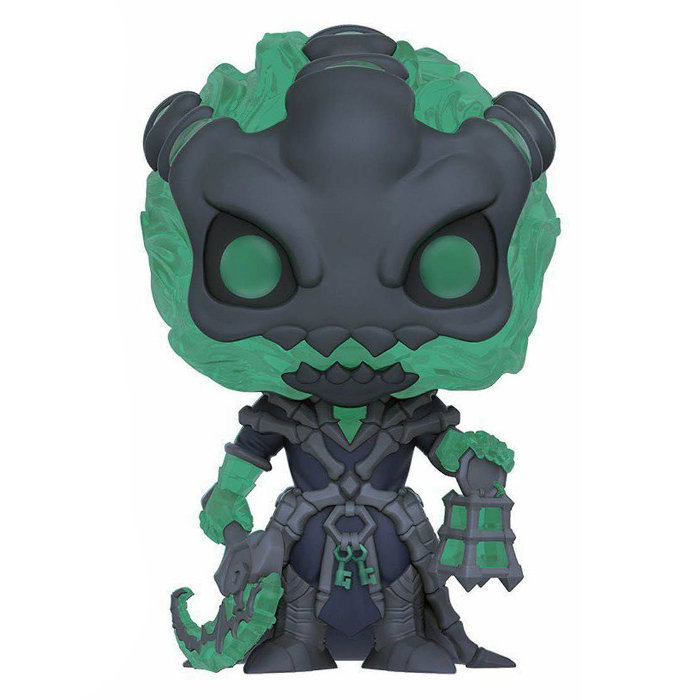 Figurine Thresh (League Of Legends)
Une abomination spectrale perverse
Thresh est l'un des héros jouables de League Of Legends, le célèbre jeu vidéo multijoueur en arène. Ce type de jeu oppose deux équipes de cinq joueurs et le but est de s'emparer de la base de l'adversaire. Thresh était un homme qui appartenait à un ordre dont l'objectif était de protéger le savoir. Mais un jour, il reçut l'ordre de monter la garde devant un coffre-fort renfermant des artefacts de magie noire. Pendant des années, ces dangereux artefacts de magie corrompue se sont insinués en lui. Puis, suite à un cataclysme, Thresh se voit transformé en un esprit errant. Il se révèle alors extrêmement inventif dès lors qu'il est question de tourmenter les mortels, en particulier s'ils sont plus intelligents et résistants que la moyenne.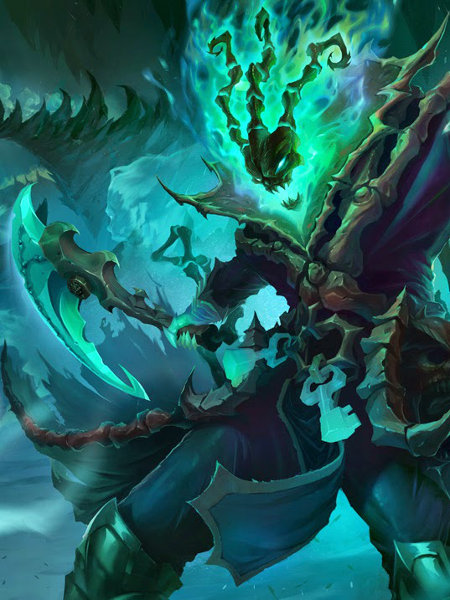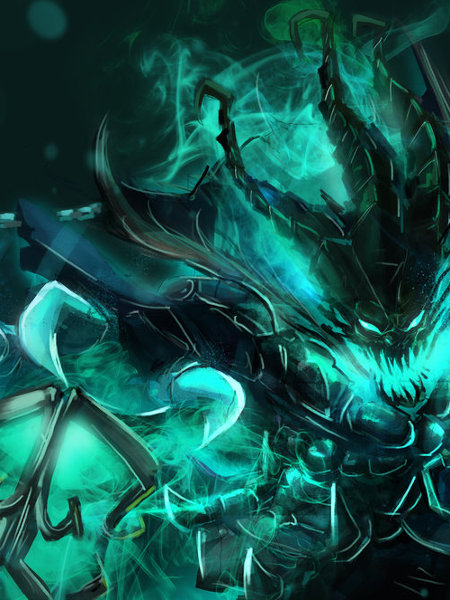 Le garde aux chaînes
La figurine de Thresh créée par Funko se révèle assez fidèle à la représentation du personnage dans League Of Legends. On retrouve son apparence à la fois éthérée et squelettique, aux nuances de couleurs entre bleu, noir et vert foncé. Thresh possède une faux qu'il porte dans sa main droite et qui lui permet de blesser et d'attirer les ennemis à lui. On distingue également des clés attachées à son armure au niveau de l'abdomen, sans doute les clés du coffre qu'il dut garder et qui causa progressivement sa perte. On retrouve les chaînes dont il tire son surnom et qui lui permettent de ligoter les ennemis. Enfin, la lanterne qu'il porte dans sa main gauche permet à la fois de protéger ses alliés et d'emprisonner des âmes afin de les torturer pour l'éternité.