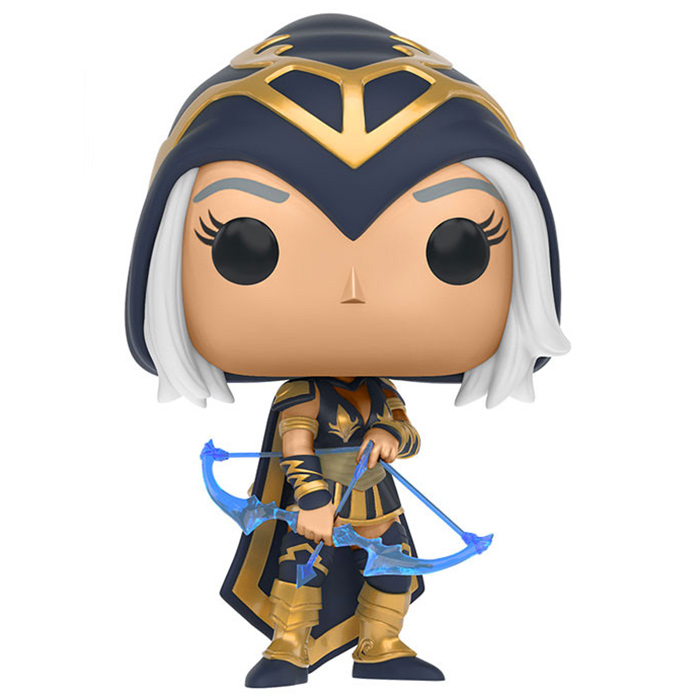 Figurine Ashe (League Of Legends)
L'héroïne à l'arc de glace
Ashe est l'une des héroïnes jouables dans l'un des plus célèbres jeux vidéo d'arène en ligne : League Of Legends. Dans ce jeu, les joueurs doivent se réunir par équipes de cinq pour conquérir une arène avant l'équipe adverse. Ashe est la chef de la plus importante tribu de Freljord, les Avarosans, qu'elle a conquis en se voyant recevoir l'arc de glace magique d'Avarosa, la reine d'antan. Cet arc lui donna un certain nombre de pouvoirs comme celui d'invoquer des flèches de glace pure. Le rêve d'Ashe depuis qu'elle est toute jeune, est d'unifier toutes les tribus de Freljord.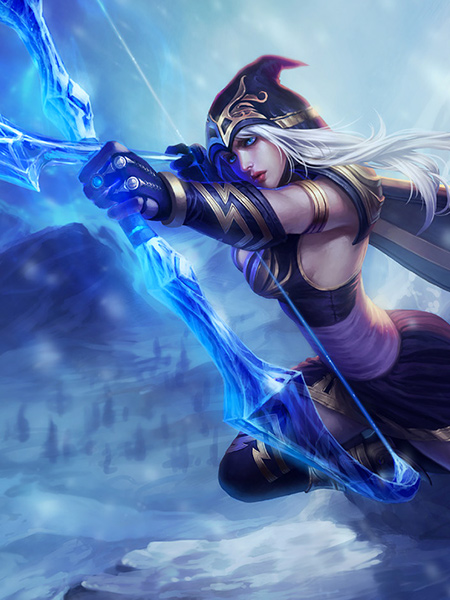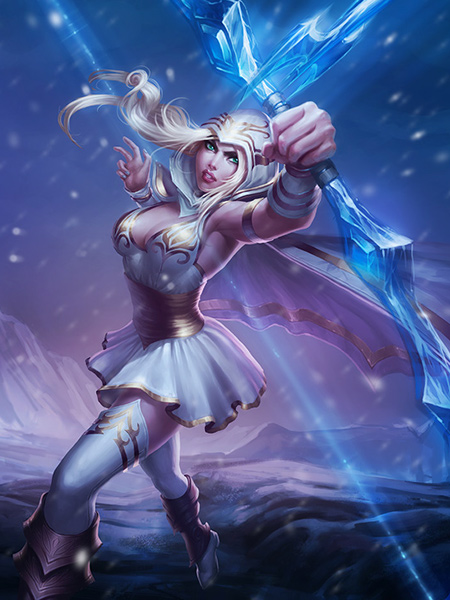 L'elfe de League Of Legends
Pour Ashe, on retrouve bien sûr ce style d'inspiration clairement elfique. Elle porte bien cette tenue bleue et dorée aux motifs très finement représentés, composée d'une robe, de jambières et d'une longue cape assortie. Elle tient dans ses mains le fameux arc de givre, joliment représenté dans un plastique bleu transparent. Au niveau de la tête, son visage est tout simple mais l'on retrouve ses cheveux blancs caractéristiques en partie cachés sous sa jolie capuche en pointe assortie au reste de sa tenue.