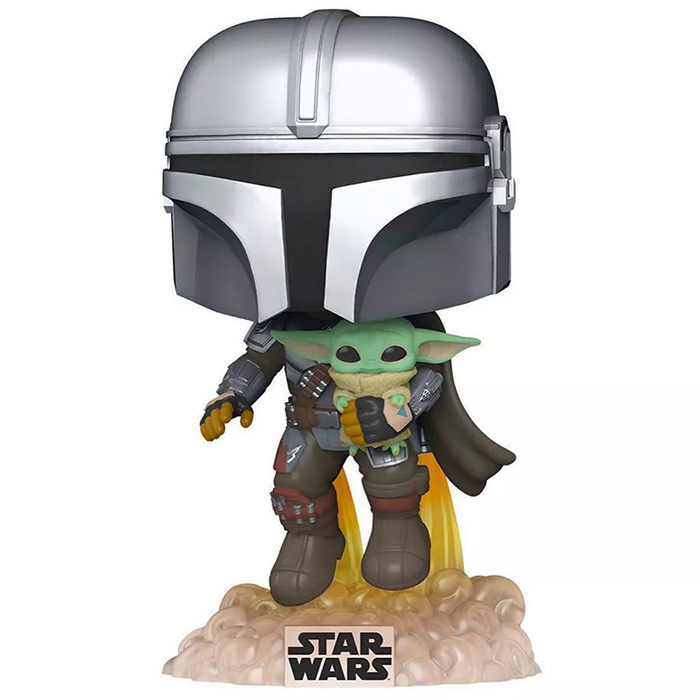 Figurine The Mandalorian with the Child escaping (Star Wars The Mandalorian)
La figurine Funko Pop The Mandalorian with the Child escaping (Star Wars The Mandalorian) vous intéresse ?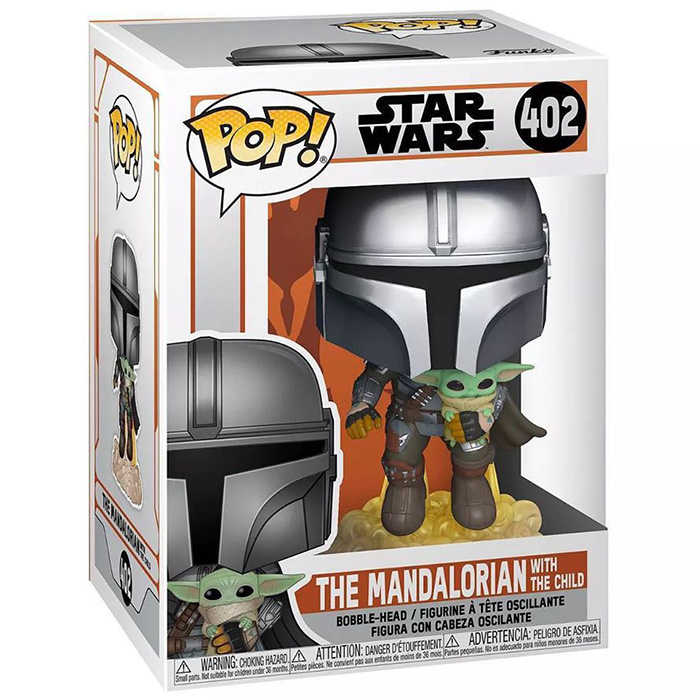 Vérifier la disponibilité sur

Un sauvetage exceptionnel
The Mandalorian est le personnage central de la série Star Wars du même nom. Dans une galaxie où l'empire vient de s'écrouler, plusieurs centaines d'années avant la première trilogie Star Wars, The Mandalorian est un chasseur de primes issu d'un peuple dont l'une de ses spécificités est de ne jamais montrer son visage. Au début de la série, il est embauché pour retrouver le jeune membre d'une espère étrange et qui semble être le jeune Yoda. Bien qu'il s'attache un peu au jeune enfant, surtout après que ce dernier lui ait sauvé la vie en utilisant la Force, The Mandalorian ramène l'enfant à son client et touche sa prime. Mais, il change finalement d'avis et retourner le chercher, s'attirant bien sûr les foudres des hommes assignés à la sécurité de son riche client. Heureusement, plusieurs des membres de son peuple sont là pour l'aider et il parvient à s'enfuir avec l'enfant dans ses bras grâce à la sorte de jet-pack intégré dans son armure.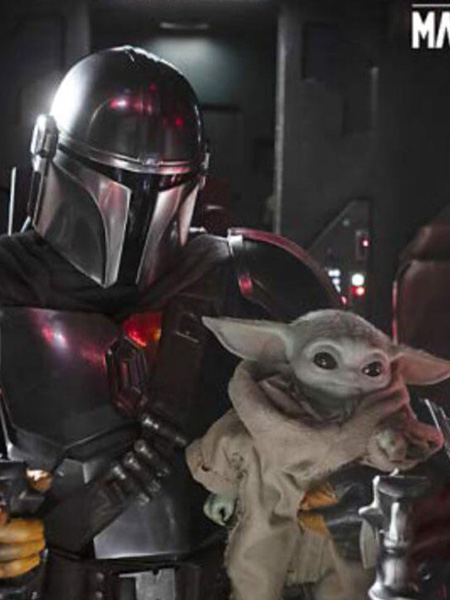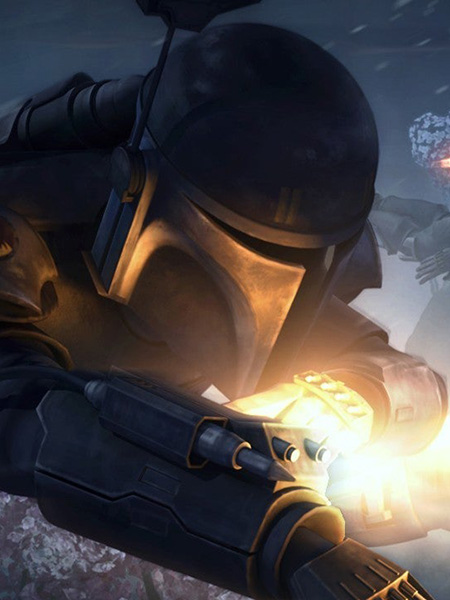 Un duo adorable
Pour cette nouvelle version de ce déjà célèbre duo, Funko a décidé de représenter The Mandalorian s'enfuyant avec l'enfant. Il porte une tenue dans des tons de gris et de marrons semblant être constituée de plusieurs tissus différents ainsi que de bottes de cuir marrons avec des emplacements pour les munitions. Il porte différentes pièces d'armure en cuir mais aussi des pièces d'armure métalliques au niveau des bras et des épaules. Au niveau de la tête, il porte son casque typique de mandalorien qui cache complètement sa tête. Dans sa main gauche, il tient l'enfant Yoda avec ses grandes oreilles vertes et son petit manteau beige. Enfin, il est donc en train de s'échapper avec lui grâce au jet-pack dans son dos et on peut voir la fumée et les flammes qui créent ainsi un socle pour donner l'impression qu'il s'envole.