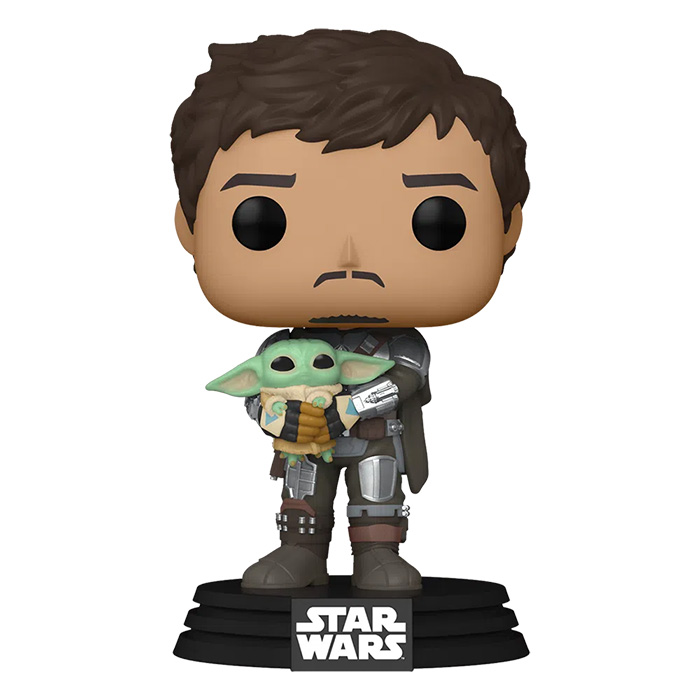 Figurine The Mandalorian with Grogu (Star Wars The Mandalorian)
La figurine Funko Pop The Mandalorian with Grogu (Star Wars The Mandalorian) vous intéresse ?

Vérifier la disponibilité sur

Un enfant important
The Mandalorian, de son vrai nom Din Djarin, est le personnage principal de la série du même nom se déroulant dans l'univers Star Wars. Si la série semble au début se dérouler longtemps avant la première trilogie Star Wars, elle se déroule en fait peu de temps après celle-ci. Din Djarin est un chasseur de primes issu du peuple des mandaloriens dont l'un des principes est de survivre en restant cachés et en ne montrant jamais leur visage. Pour cette raison, Din Djarin n'enlêve son casque qu'à quelques reprises dans la série. Au début de la série, l'une de ses premières missions est de trouver et ramener l'enfant d'une espèce inconnue. Mais Din Djarin s'y attache et craignant ce que son client pourrait faire à l'enfant, décide de le garder et le protéger, se retrouvant donc avec de nombreux chasseurs de primes et anciens membres de l'empire galactique à ses trousses. L'enfant est de la race du maître Yoda et si l'on pense au début que c'est le maître Jedi Yoda enfant, on apprend en saison deux que son nom est Grogu et qu'il est en fait probablement un clone de ce dernier.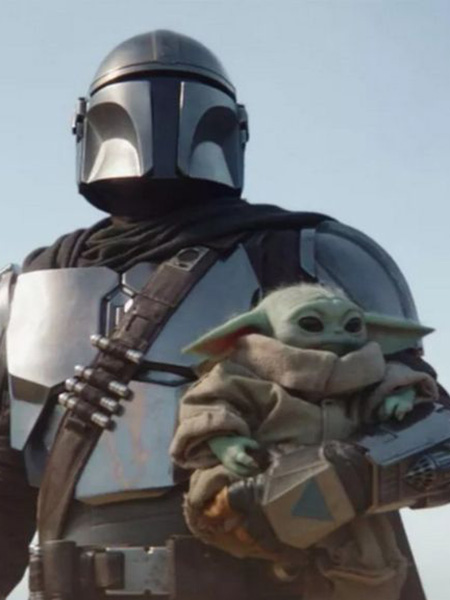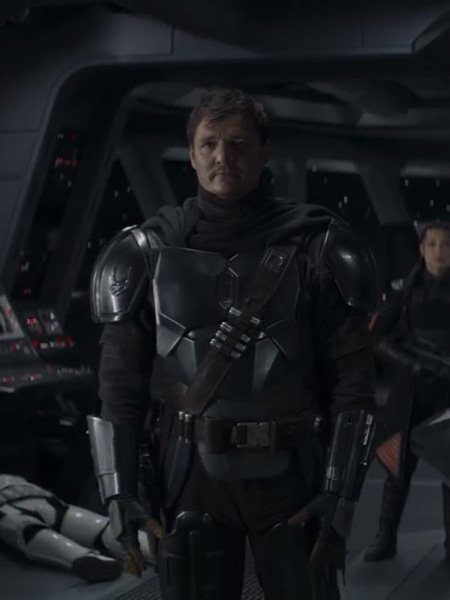 A visage découvert
Pour cette nouvelle figurine représentant ce duo attachant, Funko a représenté Din Djarin sans son casque et portant Grogu tels qu'on les voit dans l'une des dernières scènes de la saison deux quand il confie Grogu à Luke Skywalker. Il porte toujours sa tenue de mandalorien dans des tons de marrons et gris et sans sa cape. On retrouve aussi les pièces d'armure faites de beskar au niveau de ses épaules, de son dos et de ses genoux. Il porte aussi des munitions autour de la taille et autour de ses bottes. Au niveau de la tête, on retrouve donc ses cheveux bruns toujours un peu décoiffés ainsi que son petit bouc et sa moustache. Dans ses bras il tient Grogu portant cette petite robe beige, avec ses grandes oreilles baissées et son regard vers Din Djarin.