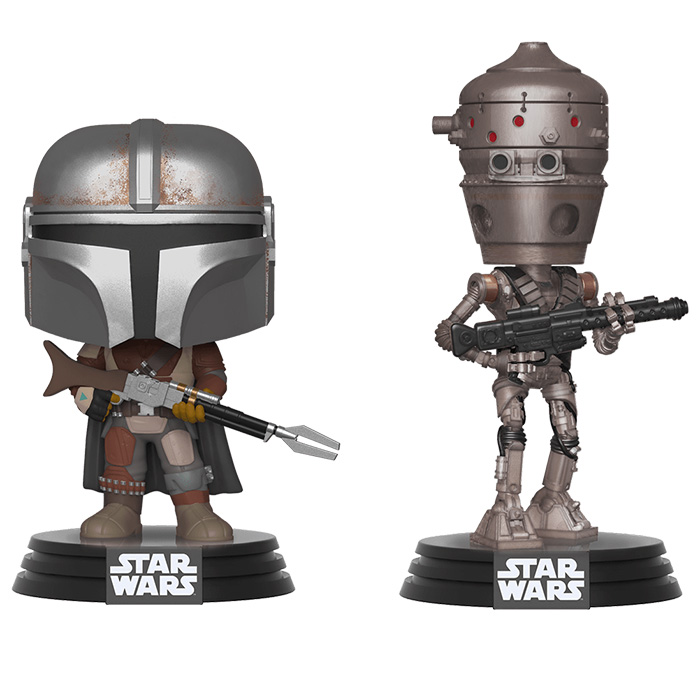 Figurines The Mandalorian & IG-11 (Star Wars The Mandalorian)
Les figurines Funko Pop The Mandalorian & IG-11 (Star Wars The Mandalorian) vous intéressent ?

Vérifier la disponibilité sur

La même mission
Le Mandalorian et IG-11 sont deux chasseurs de primes dans la série The Mandalorian se déroulant dans l'univers Star Wars plusieurs centaines d'années avant le début de la première trilogie. Au début de la série, The Mandalorian reçoit une mission un peu particulière de la part d'un client très riche qui lui demande de retrouver une cible mystérieuse pour une très grosse somme. Celui accepte et se rend sur la planète où se trouve la cible. Mais arrivé au repère où celui-ci se trouve en plein milieu du désert, il rencontre un autre chasseur de primes, un droïde, qui a accepté la même mission. S'ils commencent par se battre, ils vont finalement devoir faire équipe pour combattre tous les hommes contrôlant le repère. Ils arrivent finalement à entrer et trouver la cible. Mais IG-11 a la mission de le tuer et The Mandalorian lui tire dessus avant qu'il le puisse et récupère la cible qui se trouve être l'enfant d'une espèce inconnue. Finalement, le Mandalorian va récupérer l'enfant après l'avoir livré au client et se retrouve pourchassé. Quand il revient sur la planète en question pour retrouver son ami Kuiil et lui demander son aide, il se rend compte que celui-ci a reprogrammé IG-11 et celui-ci va se montrer d'une aide très importante.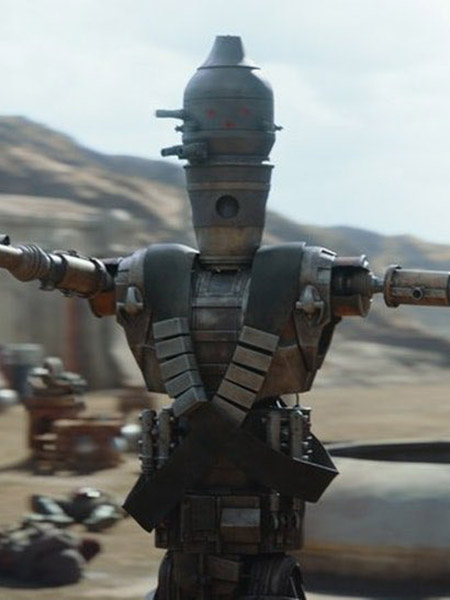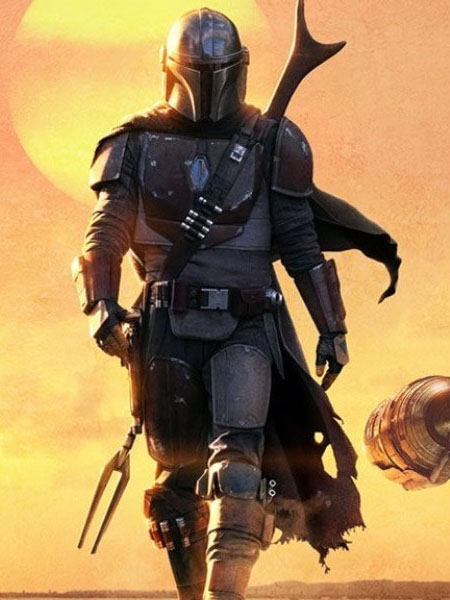 Un duo pas comme les autres
Pour ce 2 pack, Funko a donc représenté les deux chasseurs de primes durant la première mission de la série. The Mandalorian est représenté avec sa tenue de guerrier et son armure pas encore améliorée pas le beskar. Celle-ci est principalement bleue avec des pièces d'armures marrons ou grises et des bottes assorties. Il porte aussi sa longue cape et surtout ce fameux casque avec la forme caractéristique que portent les Mandaloriens. Il tient aussi dans ses mains son fusil produisant de l'électricité. IG-11 est lui un droide humanoïde fait de métal argenté et dont le détail des membres est parfaitement bien réalisé. On peut voir aussi qu'il est un peu rouillé ou sale par endroits. Sa tête est longue et légèrement conique avec deux éléments faisant penser à des yeux et une partie haute pouvant tourner à 360°, lui donnant un champs de vision parfait. Enfin, il tient son fusil laser dans ses deux mains.